Departures, Boarding Area E - Level 2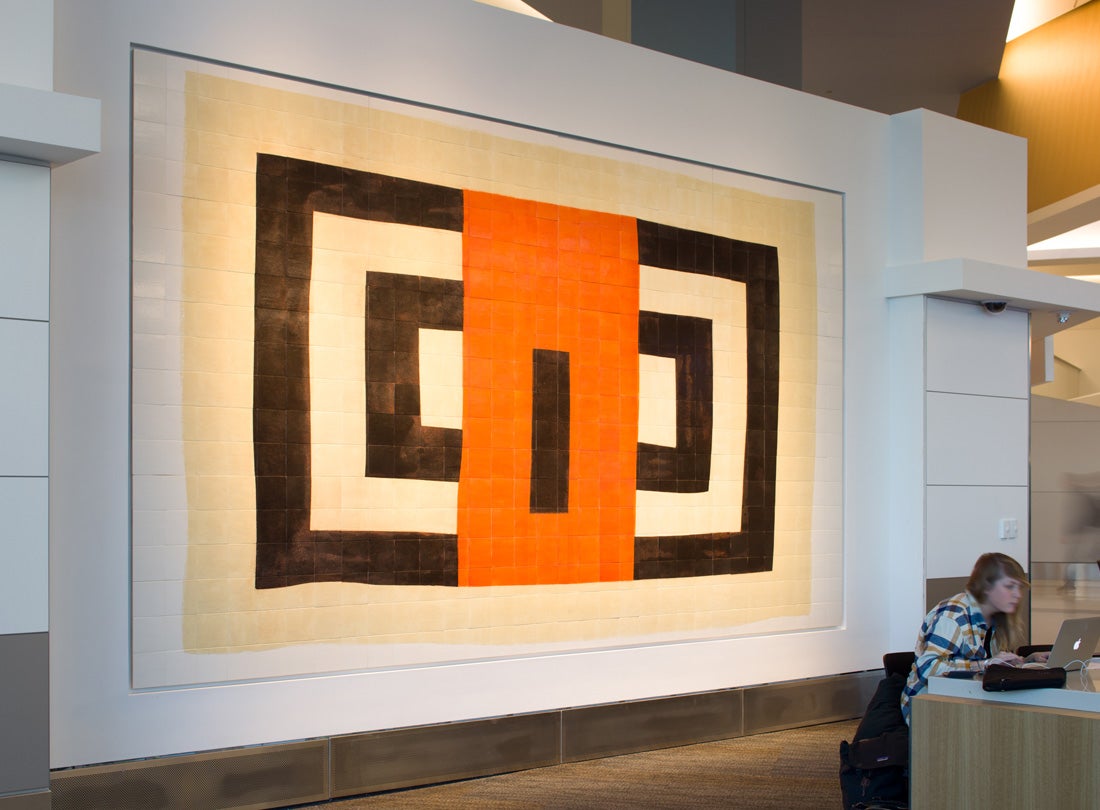 Based on a 2007 etching with Paul Bott Press. Fabricated by Magnolia Editions.
For four generations, women who live in the isolated, African-American hamlet of Gee's Bend, have been creating bold dynamic quilts. Their quilting tradition was influenced by female slaves who pieced together strips of cloth to make bedcovers to keep themselves and their children warm in unheated shacks that lacked running water, telephones and electricity. The Gee's Bend Quilters developed a distinctive style, noted for its lively improvisations and geometric simplicity. Louisiana Bendolph is among the younger generation of quilt makers, who is known for her stunning abstractions. Originally a quilt, then an etching, and here translated into ceramic tile, this artwork depicts an innovative approach to a quintessentially American art form.