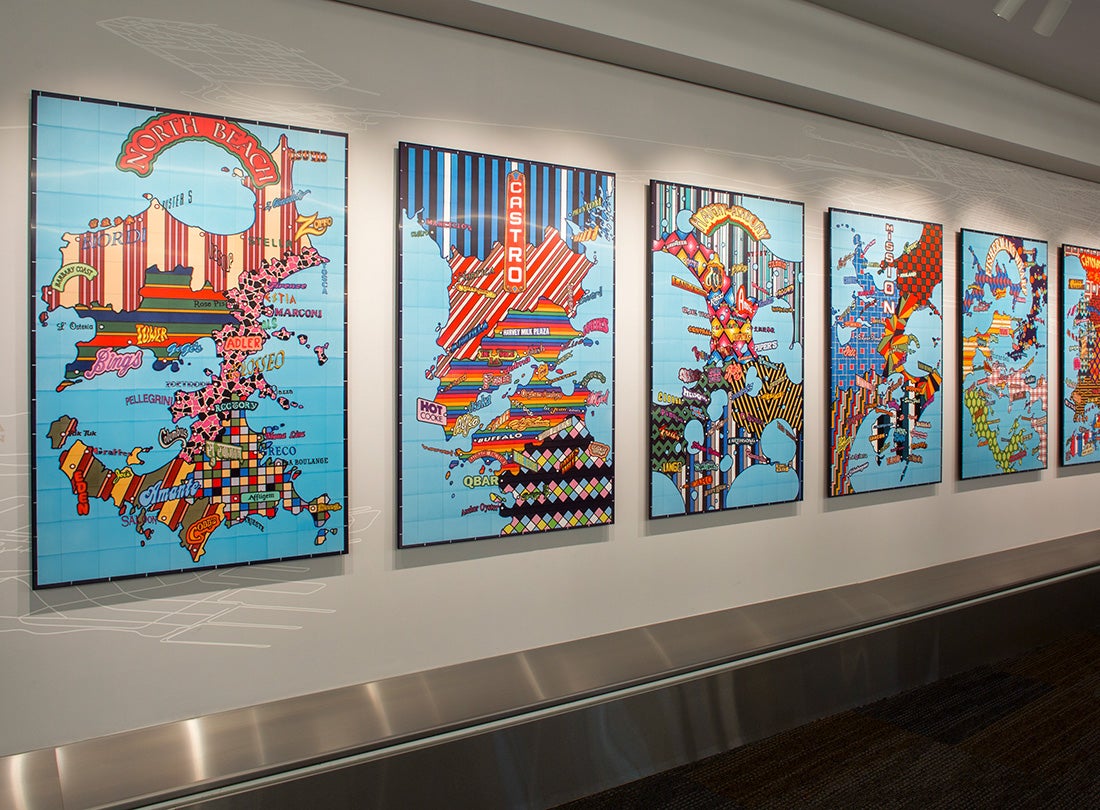 Strangerhood
2014
digital print on aluminum plate
six-panel series, each measured 32 in. x 21 in.
SFAC 129

Using the language of cartography, Strangerhood features maps depicting six iconic San Francisco neighborhoods reimagined as independent countries. Strangerhood focuses on Chinatown, North Beach, The Mission, The Castro, Haight-Ashbury, and Fisherman's Wharf, neighborhoods chosen because of their strong cultural identities and tourism economies.
Rodriguez explores the identity of place, encouraging the viewer to think about the signifiers of place and how they influence our perception and experience of San Francisco neighborhoods.