Outside Terminals
Grand Hyatt, Level 4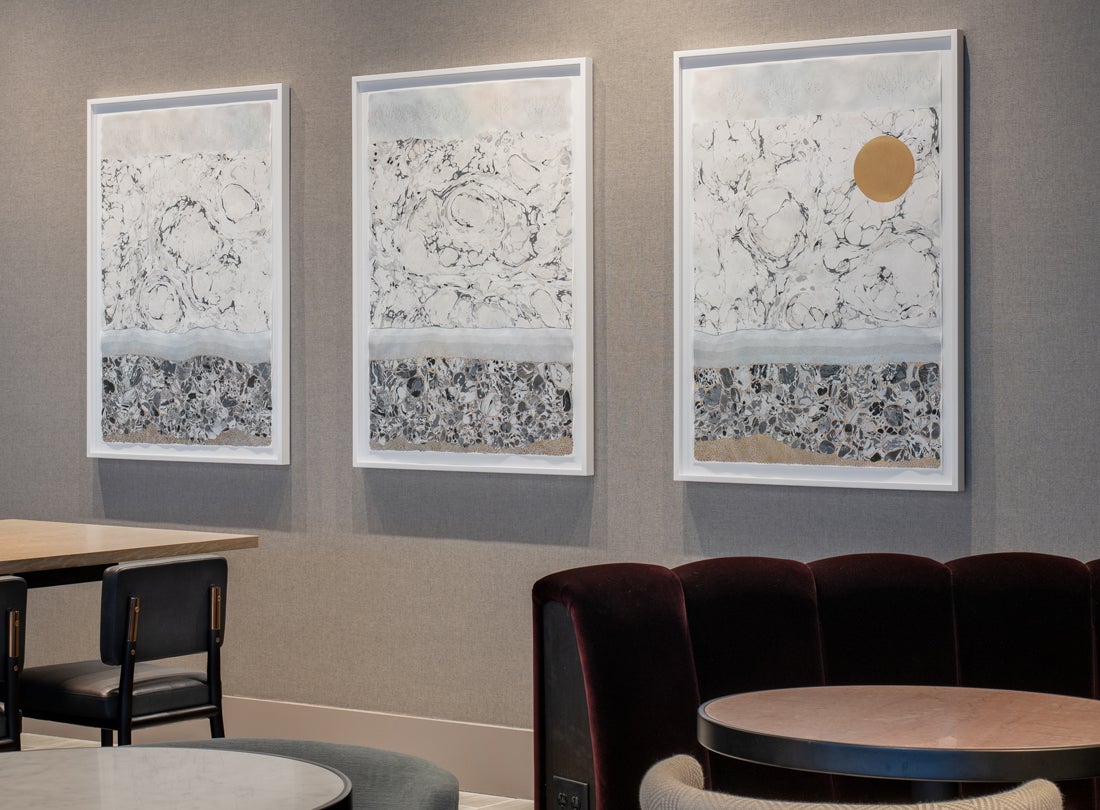 Underground, "Stuck in Between"
2016
Collage, gouache, ink and watercolor on paper
47 in. x 104 in.
SFAC 199

In Crystal Liu's universe, elements of the natural world serve as actors in a grand narrative of emotional and personal origins. Geological strata are represented by distinctly colored sections of marbleized paper, which are separated by an underground river. Leafless trees and a subterranean golden planet suggest both existential strife and hope for the future.