Terminal 3
Secure Connector to International Terminal Boarding Area G - Level 2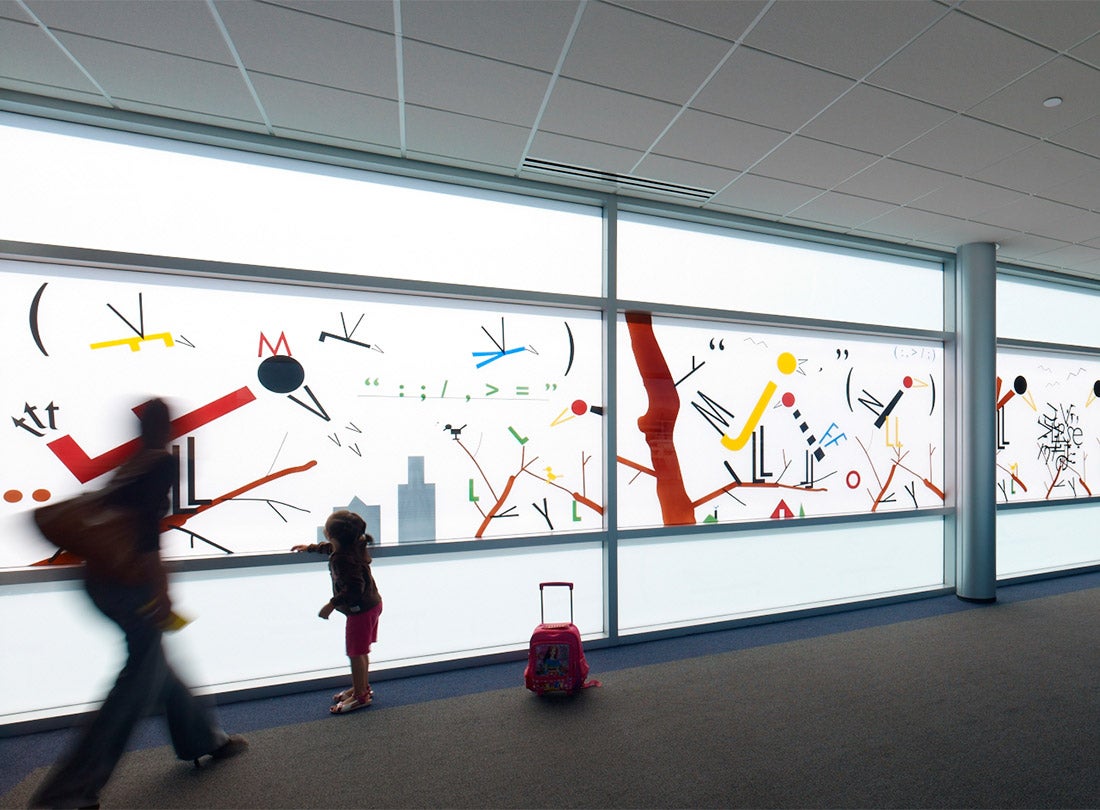 BFILRYD
2009
26 Float glass, laminated glass with photographic interlayer and frosted glass.
Black panels; 96 in. x 96 in., Top panels; 30 in. x 120 in., Color panels; 60 in. x 120 in.
SFAC 113

"I've always been attracted and fascinated by birds and their freedom through flight," says Bob Zoell. Combining his lifelong passion for language and birds, the artist creates a playful world of singing birds sitting on branches composed from letters and punctuation marks. The top and bottom frosted glass panels feature airplanes and typography, rendered in a simplified graphic style. Together these images create a code of abstract icons intended to delight visitors of all ages.