Stone Sculpture of Zimbabwe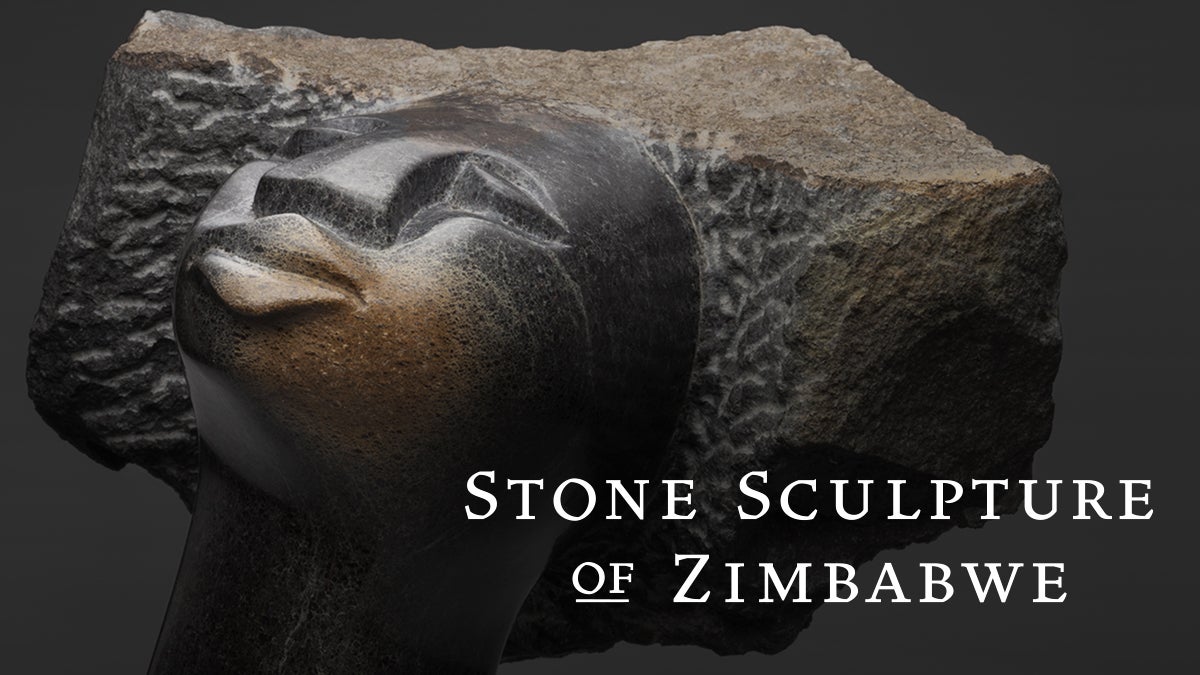 Departures Level 3, Gallery 4D
Feb 19, 2022 - May 21, 2023
Stone Sculpture of Zimbabwe
Zimbabwe boasts an abundance of stone deposits throughout the country and a unique artistic tradition of stone carving. Several factors encouraged the contemporary stone sculpture movement in Zimbabwe. Joram Mariga (1927–2000), who began carving in the 1950s, influenced and encouraged the medium for decades and is considered the founder of Zimbabwean stone sculpture. In 1956, curator Frank McEwen (1907–94) became the first museum director at Rhodes National Gallery (National Gallery of Zimbabwe) in the capital of Salisbury, now known as Harare. In the early 1960s, he established the National Gallery Workshop School where fledgling artists were encouraged to carve sculpture from local soapstone. Artists later began working with harder stones, such as serpentine. The National Gallery organized exhibitions of stone sculpture in New York, Paris, and London beginning in the 1960s to promote the work of artists.
In 1966, in the Guruve District, north of Harare, stone carver Crispen Chakanyuka (1943–2002) encouraged tobacco farmer Thomas Blomefield (1926–2020) to establish the Tengenenge workshop on his farm. The workshop attracted talented local artists as well as those from the neighboring countries of Mozambique, Angola, and Zambia. Several other smaller landowners also established workshops, and in 1970, Gallery Shona Sculpture, later to become Chapungu Sculpture Park, was founded outside Harare. The art of stone carving expanded throughout the country with young sculptors training alongside experienced artists.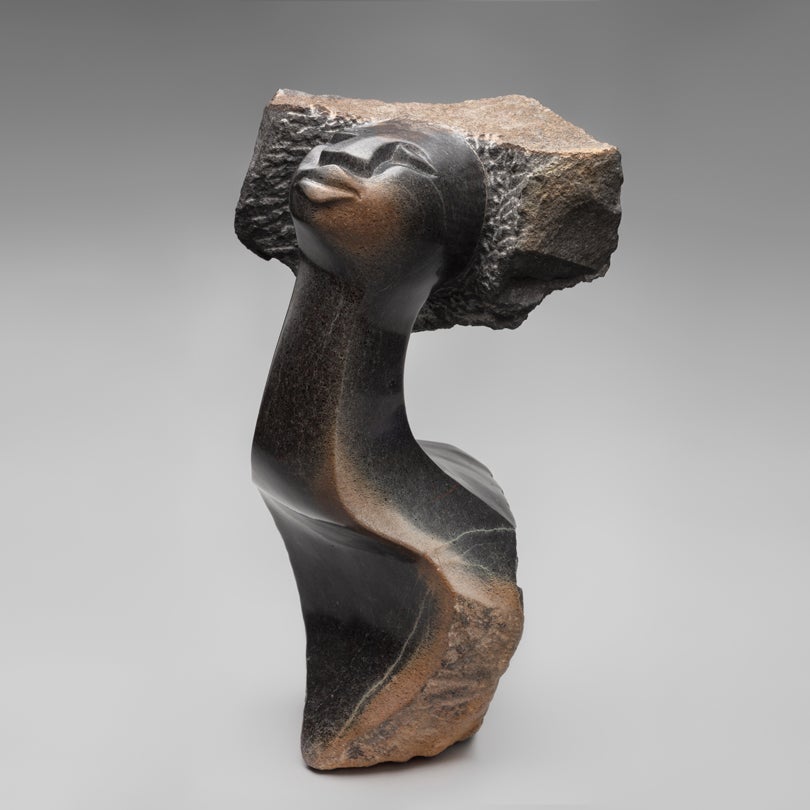 The Shona comprise the largest Indigenous group in Zimbabwe. Shona sculptors often draw inspiration from dreams in which ancestral spirits speak to them. Carvers then "release the spirit in the stone." Spirits revealed in the sculpture may also guide the carving process. In addition to ancestral spirits, spirits exist in the form of all matter—from stone to water and trees. Other common themes in stone sculpture include the family, mother and child, animals, and abstract or whimsical forms.
The art of stone sculpture in Zimbabwe continues to evolve, with thousands of sculptors currently working in Harare and throughout the country. Each sculpture expresses the artist's imagination and ingenuity. The selected work on exhibition reflects the diversity of approaches by twenty-first century artists working in the tradition of Zimbabwean stone sculpture.
Special thank you to Mona N. Cummings and Kudzai Nyandoro for making this exhibition possible.
[image top]
Ambuya  c. 2005
Brighton Mudekwa  (b. 1974)
Chitungwiza, Zimbabwe
opal stone
Courtesy of Marilyn Petersen
L2021.1801.001
[image bottom]
Looking to the Sun  c. 2005
Melody Fombe (b.1981)
Harare, Zimbabwe
springstone
Courtesy of Mona N. Cummings and Kudzai Nyandoro
L2021.1801.004
© 2022 by San Francisco Airport Commission. All rights reserved.