Nature's Mysteries: Landscape Photography by Wynn Bullock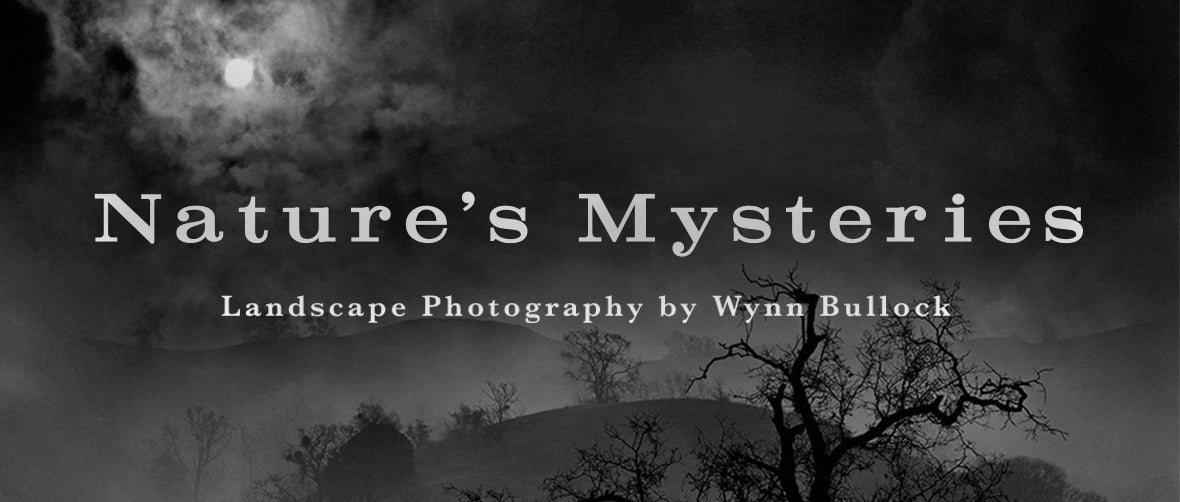 March 2015 - May 2015
I love the medium of photography, for with its unique realism it gives me the power to go beyond conventional ways of seeing and understanding and say—This is real, too.
—Wynn Bullock
Nature's Mysteries: Landscape Photography by Wynn Bullock
Photographer Wynn Bullock (1902–1975), well known for his compelling black-and-white nature and landscape images, was born in Chicago, Illinois, and raised in Pasadena, California. Bullock's long career as a photographer was marked by an innate capacity for experimentation and a quest for deeper understanding of the natural world.
While living in Paris, Bullock developed an affinity for photography. Photography remained a hobby until 1938 when he enrolled in the Los Angeles Art Center School to pursue professional training. Bullock's interest in developing and working with new photographic techniques differentiated him from the "straight" photography of his peers, such as well-known California photographers Ansel Adams, Imogen Cunningham, and Edward Weston.
Bullock's work first received recognition when the Los Angeles County Museum of Art organized his first solo exhibition in 1941. During the next several years, he focused his attention on both commercial and creative efforts, including an investigation of a way to scientifically control the line effect of solarization. He was ultimately awarded several patents for the processes he developed.
After acquiring and managing a photo-finishing business in Santa Maria, he moved to the Monterey Peninsula in 1946 to operate the photo concession at Fort Ord. Although financially successful as a commercial photographer, Bullock found his greatest personal and artistic fulfillment through his creative work. Throughout the 1950s, Bullock devoted himself to establishing deep, direct connections with nature in and around the Central Coast of California. In 1955, two of his photographs received international acclaim during the exhibition in the Museum of Modern Art's famous Family of Man show.
Over the next twenty years, Bullock's creative journey was guided by an intense interest in questions about the structure of the universe and humanity's place within it. Photography for Bullock was a way of meditating on the idea that there is much more to the world than is commonly understood through ordinary perception, and he was passionate about pursuing and sharing that revelation through his art.
Wynn Bullock is one of the five founding artists whose archives established the University of Arizona's Center for Creative Photography in 1975. Recognized as a master mid-twentieth century photographer, Bullock's work is in the permanent collections of over ninety institutions throughout the world as well as in three films and numerous publications. 
©2015 by the San Francisco Airport Commission. All rights reserved