Flying the Southern Cross Route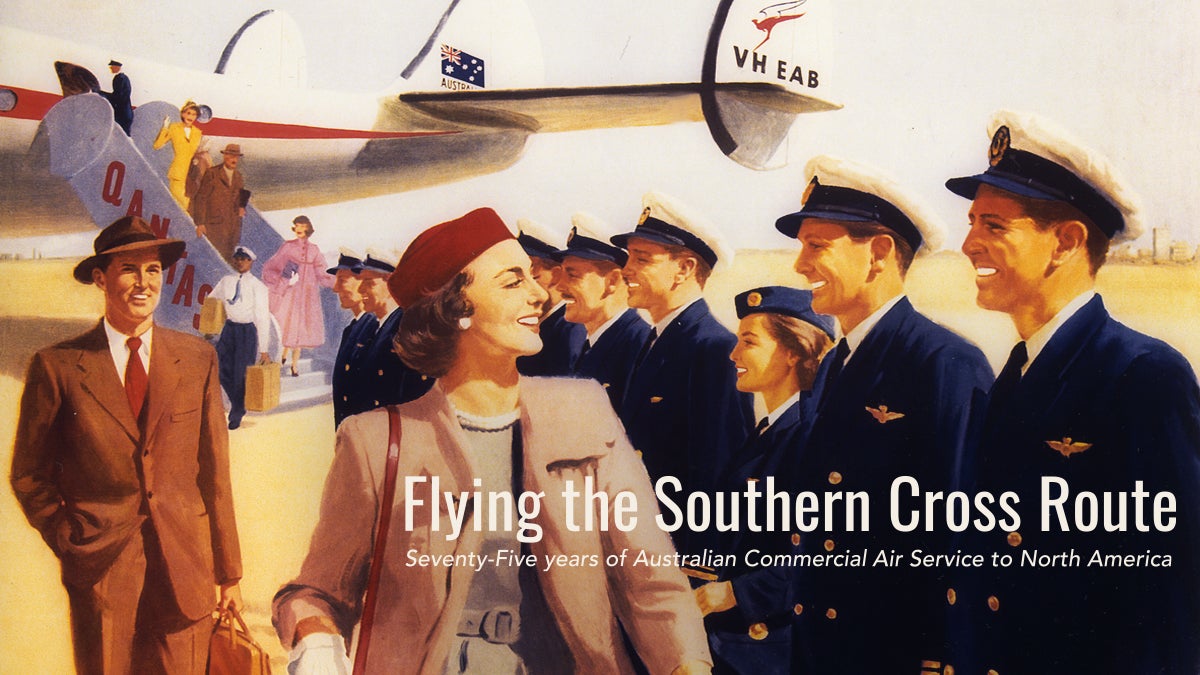 Aviation Museum & Library
Online Exhibition Only
January 2022 - June 2022
Flying the Southern Cross Route
Seventy-Five years of Australian Commercial Air Service to North America
Following the historic first flight from North America to Australia by Charles Kingsford Smith and crew in 1928, the transpacific "Southern Cross" route— named after the aircraft they flew, the Fokker F.VIIb/3m Southern Cross—received worldwide fame. After World War II, BCPA (British Commonwealth Pacific Airlines) and ANA (Australian National Airways) commenced commercial air services on their branded "Southern Cross Route" between Australia and San Francisco via Fiji and Hawai'i. When Qantas Empire Airways acquired BCPA in 1954, the airline assumed operations of the route. Since then, Qantas has continuously offered premier air service between the two continents on the most advanced airliners of the day. Through a diverse collection of airliner models, promotional items, meal service wares, cabin crew uniforms, and photographs, Flying the Southern Cross Route presents a legacy of Australian air service on this long celebrated route that connects two diverse regions and both hemispheres.
[image]
Qantas Empire Airways advertisement  1950s
paper, ink
Collection of SFO Museum
Gift of Qantas Airways Limited
1999.045.002
R2020.2501.012
©2022 by San Francisco Airport Commission. All rights reserved.