A New Woman: Clara Barck Welles, Inspiration & Influence in Arts & Crafts Silver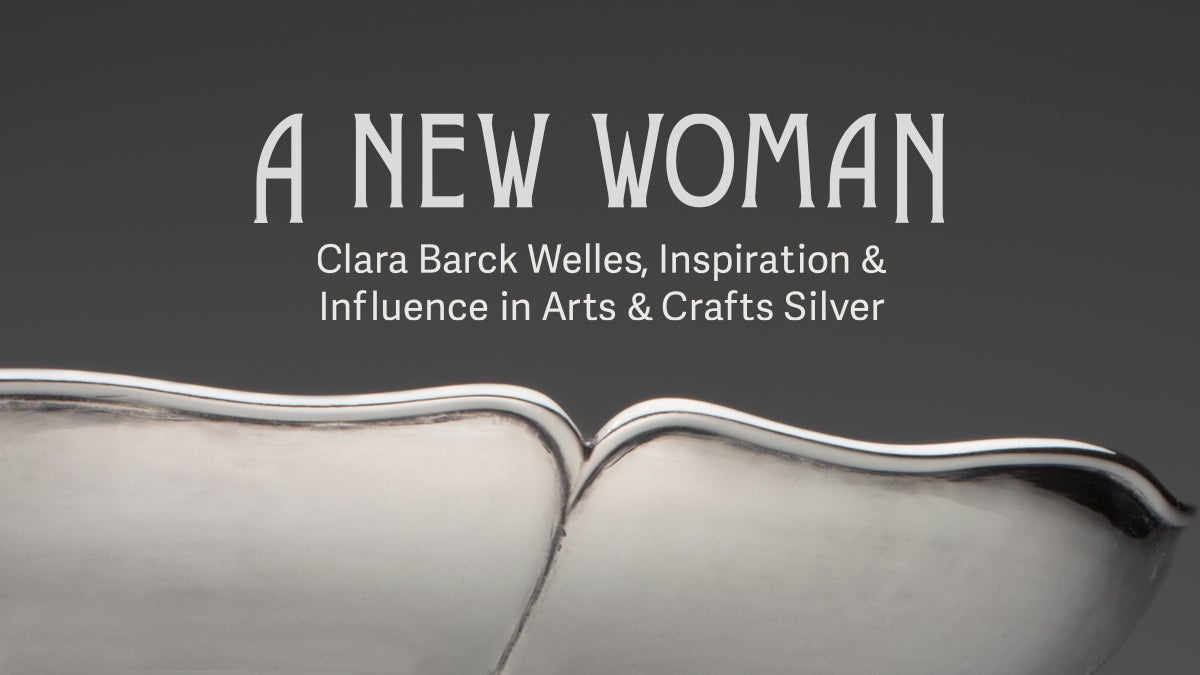 Departures Level 3, Gallery 4D
Jun 07, 2023 - Feb 04, 2024
A New Woman: Clara Barck Welles, Inspiration & Influence in Arts & Crafts Silver 

Clara Barck Welles (1868–1965) founded the Kalo Shop in 1900 with five other women graduates of the School of the Art Institute of Chicago. They chose the name Kalo from a Greek word meaning "to make beautiful." Their motto was to create "beautiful, useful, and enduring" objects. Initially, the women designed a variety of crafts in several mediums. Before long, the Kalo Shop burgeoned into one of the most influential American handwrought silver manufacturers of the Arts and Crafts movement, producing a tremendous range of holloware, flatware, and jewelry.
The Arts and Crafts movement first emerged in England in the 1880s. In response to the Industrial Revolution and mass-produced, machine-made objects, the movement emphasized a return to hand craftsmanship, encouraging the use of quality materials and construction with simple forms and motifs. The Arts and Crafts movement soon spread to the United States and thrived in the Chicago area in the early 1900s. Many women, such as Welles, took leading roles in artisan workshops.
In 1905, Welles incorporated the Kalo Shop with funding from several women investors. A year later, Welles and her husband moved to Park Ridge, Illinois; by this time, most of Welles' original partners had moved on to other endeavors. In Park Ridge, Welles established the Kalo Arts Crafts Community House. A school and workshop in a large farmhouse, the Kalo House taught and nurtured numerous designers, jewelers, and silversmiths, many of whom were women and Scandinavian immigrants. Kalo's retail shop remained in Chicago. With her business thriving, Welles opened a retail branch of the Kalo Shop on Fifth Avenue in New York City in 1912 that was managed by her sister Helena E. Barck.
The year 1914 proved to be tumultuous for Welles and the Kalo Shop. She divorced her husband, sold the farmhouse to him for one dollar as part of their settlement, and began consolidating her retail and manufacturing operation in Chicago. Upon the finalization of her divorce in 1916, Welles asked for no alimony, telling the astonished court that she was a businesswoman with a good income. The Kalo Shop survived the Great Depression, and Welles oversaw the shop until her retirement in 1939, when she moved to San Diego. In 1959, at age ninety-one, she gave the business to the remaining four employees, and it continued to operate until 1970.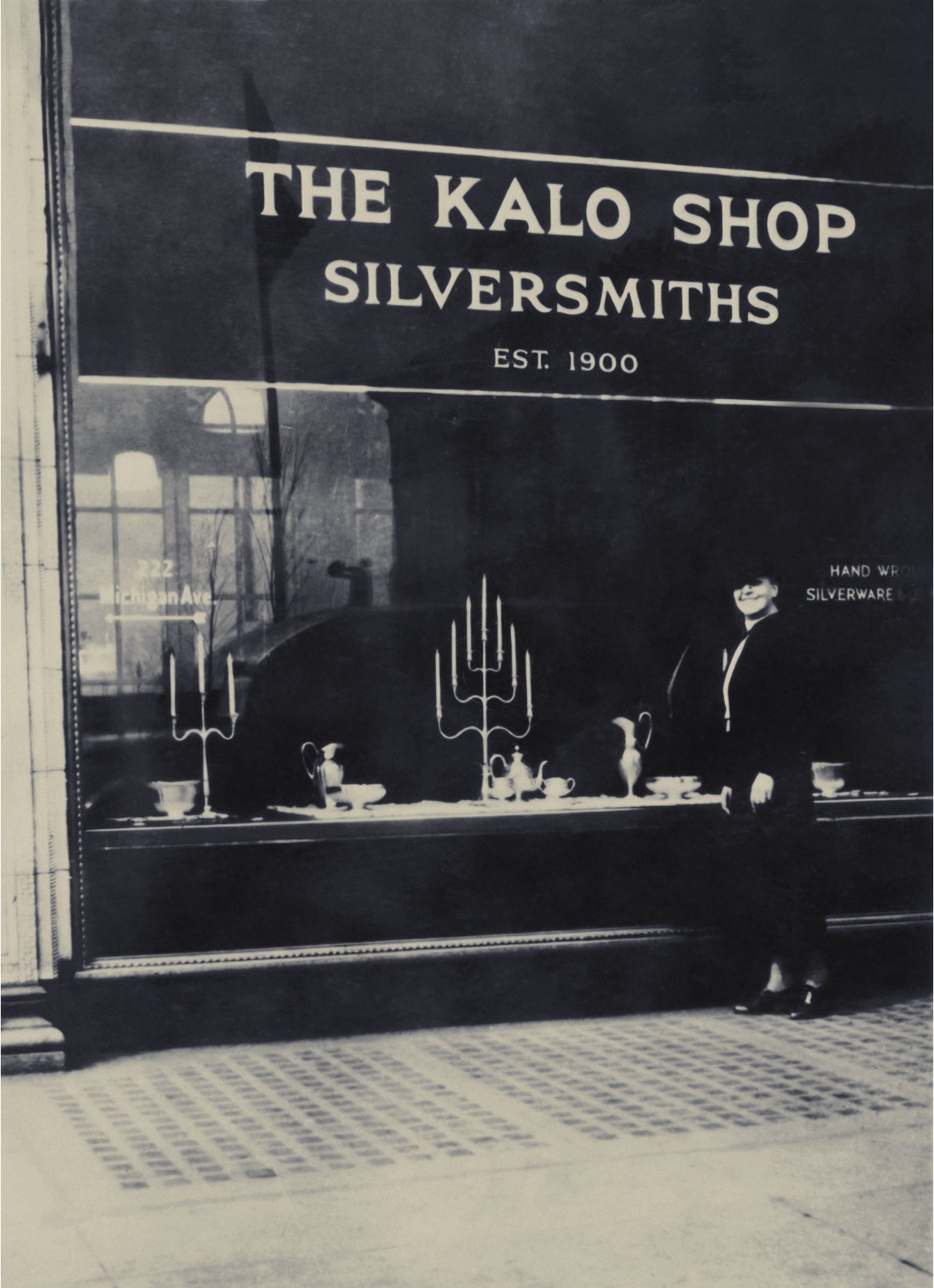 This exhibition celebrates Welles' Kalo Shop, the Chicago area's largest and most successful Arts and Crafts silversmith firm, long respected for its refined aesthetic. Many of the artisans who worked at the Kalo Shop proceeded to operate their own studios. Elegant forms with hand-hammered surfaces, including tea services, pitchers, and centerpiece bowls made by the Kalo Shop and the craftspeople associated with her shop, are some of the many exceptional items on view.
A New Woman: Clara Barck Welles, Inspiration & Influence in Arts & Crafts Silver was organized by the Jordan Schnitzer Museum of Art at the University of Oregon with support from Margo Grant Walsh. The original exhibition was planned in collaboration with Marilyn Archer, Curatorial and Design Consultant, and Margo Grant Walsh, Consultant. Thank you also to Sharon S. Darling and Darcy L. Evon for their scholarship.
[images]
Portrait of Clara Barck Welles  1906
Photograph by Fowler Studio
Evanston, Illinois 
Courtesy of Stanley Hess
R2023.0202.001
Clara Barck Welles standing by the Kalo Shop window  1937
Chicago 
Sharon S. Darling Collection, gift of Robert R. Bower
R2023.0203.001
@SFOMuseum

#BarckWellesSilver
© 2023 by San Francisco Airport Commission. All rights reserved.