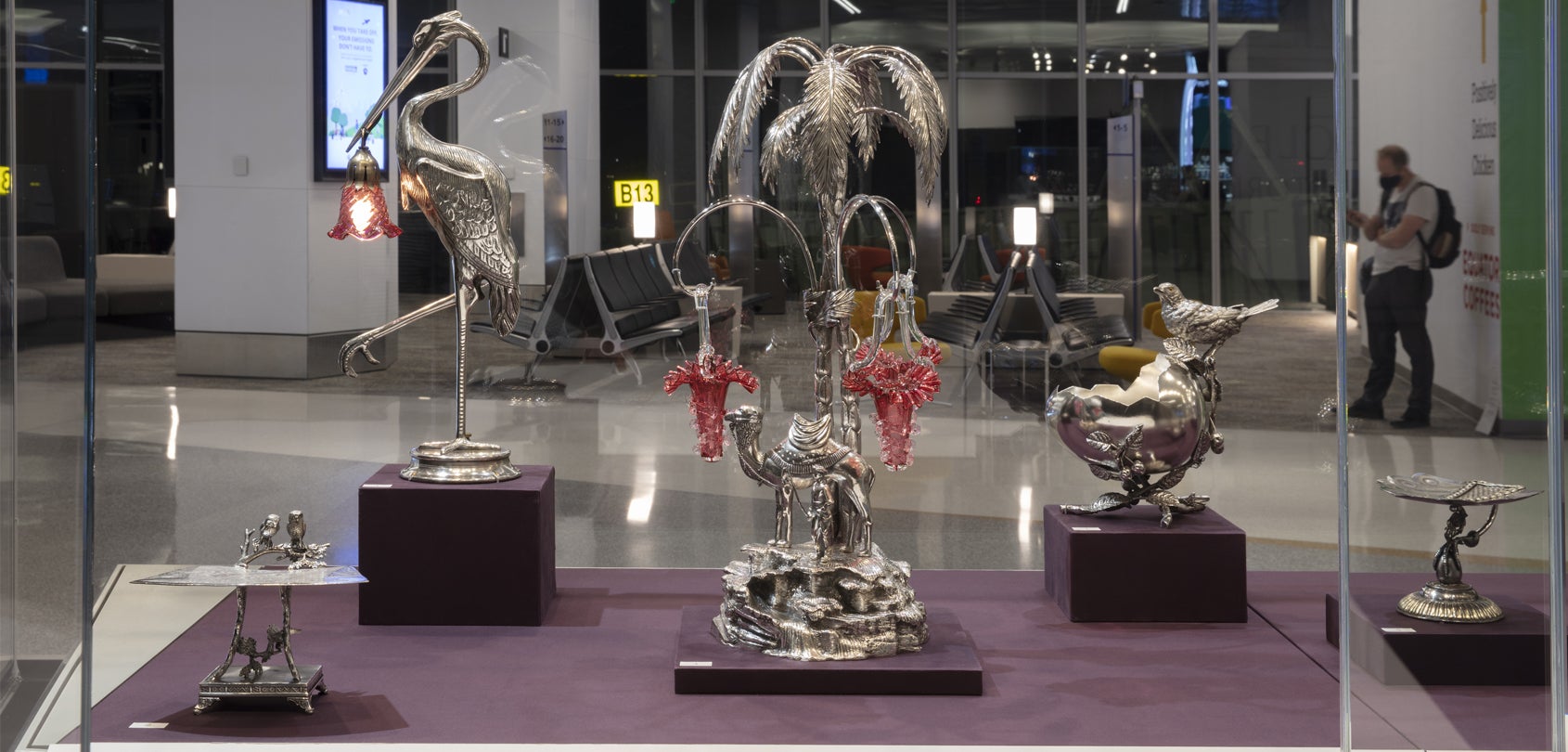 Conservator's Corner: Treatment of Silver Plate
In 2020, SFO Museum exhibited several silver plate objects in the show Eclectic Taste: Victorian Silver Plate in the museum's new gallery in Harvey Milk Terminal 1. Conservation spent many hours polishing these objects and getting them ready for exhibit.
SFO Museum only polishes silver if the object is going to be on exhibit or if there is a special need for a high-quality photograph. This is because polishing silver removes original material from the object, which can result in changes to its appearance. Silver plate should only be polished when necessary because it is easy to polish away the plating layer to reveal the base metal.
SFO Museum's conservation department makes its own silver polish using precipitated calcium carbonate, water, and ethanol. The polish is applied carefully using cotton swabs and soft cloths. We take care to avoid accidentally scratching the piece or polishing more than is necessary. We also make sure that we do not leave residues of the silver polish behind on the piece by carefully removing anything that remains with a mixture of ethanol and water.
A particularly fun and challenging object to polish in this show was a large epergne with hanging glass baskets. Here are the disassembled sections of the epergne before I polished the silver and cleaned the glass: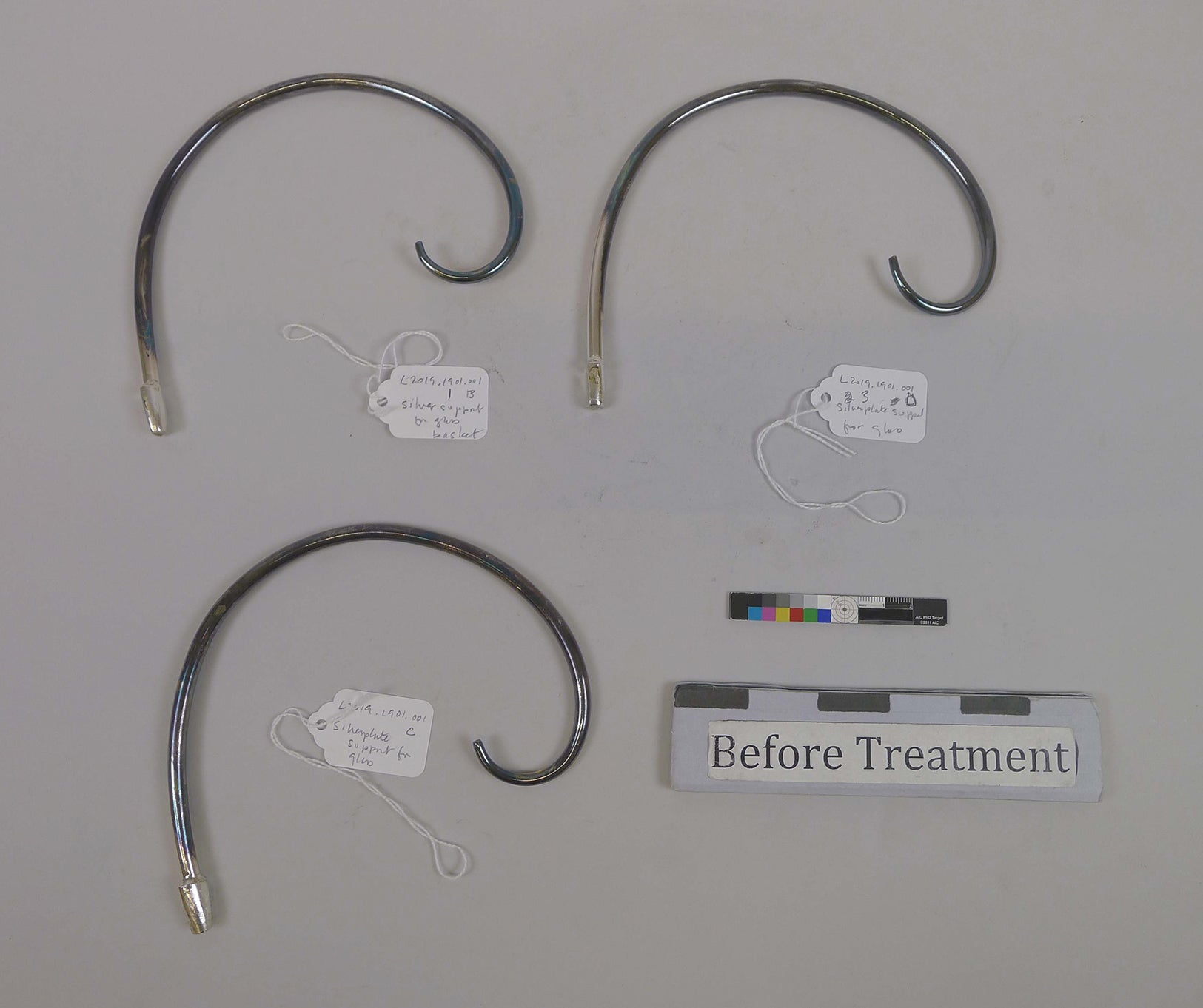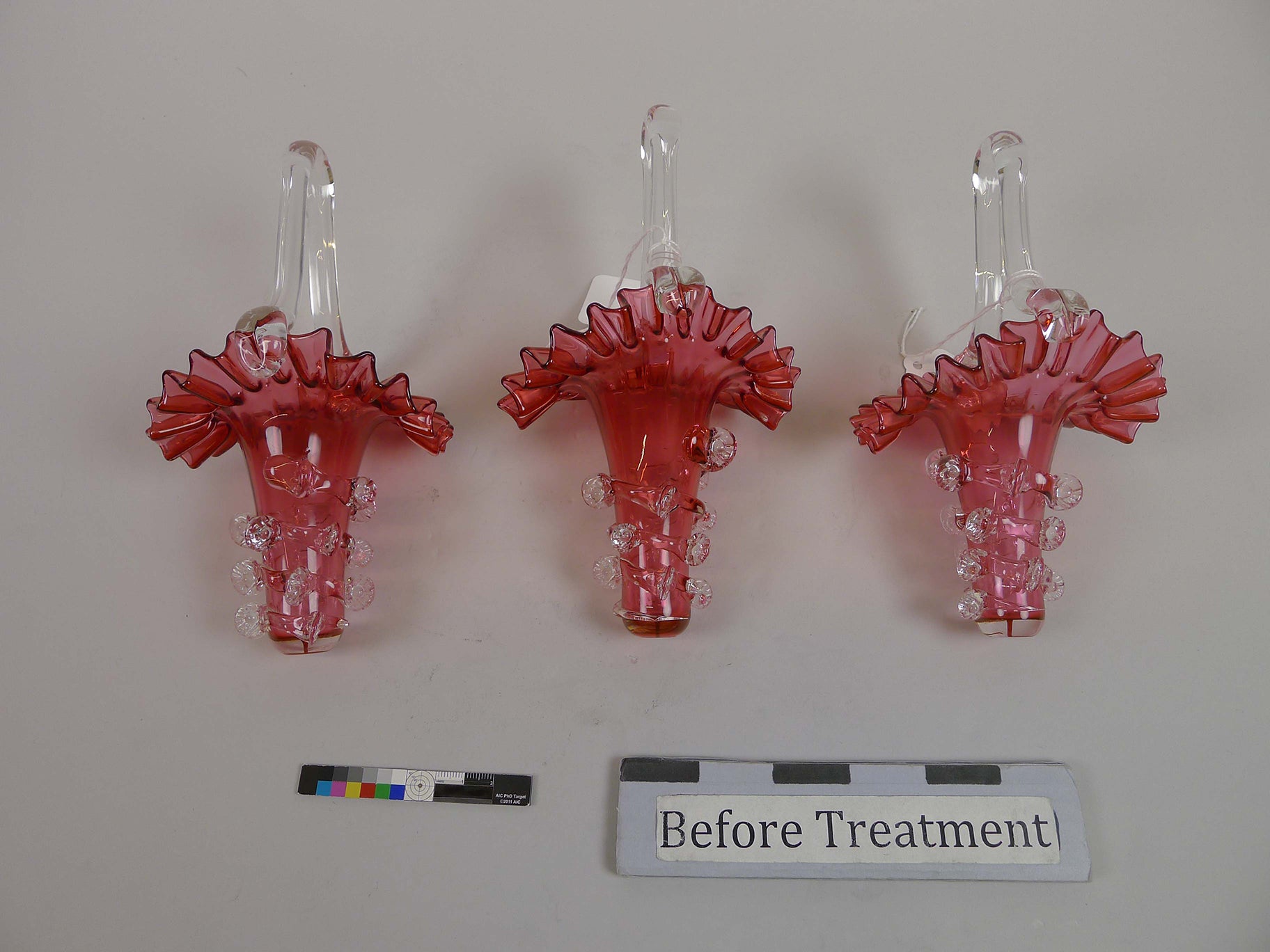 The epergne was the largest object in the show, and it is also quite complex, with multiple parts and intricate details. The camel, figure, palm trees, and base are all one section, but the arms and glass baskets are detachable. In this instance, it was safest to remove the glass baskets and arms and to work on each component separately. This improved my ability to access all areas of the piece and it also reduced the risk of breaking the glass components.
The intricate detail of the object also presented challenges. The palm leaves, for example, have individual leaflets that must be polished separately. Similarly, the texture of the base and the details of the clothing and saddle were all complex. I needed to make sure I polished the surface, but that I also did not leave any residues of the polishing compound behind.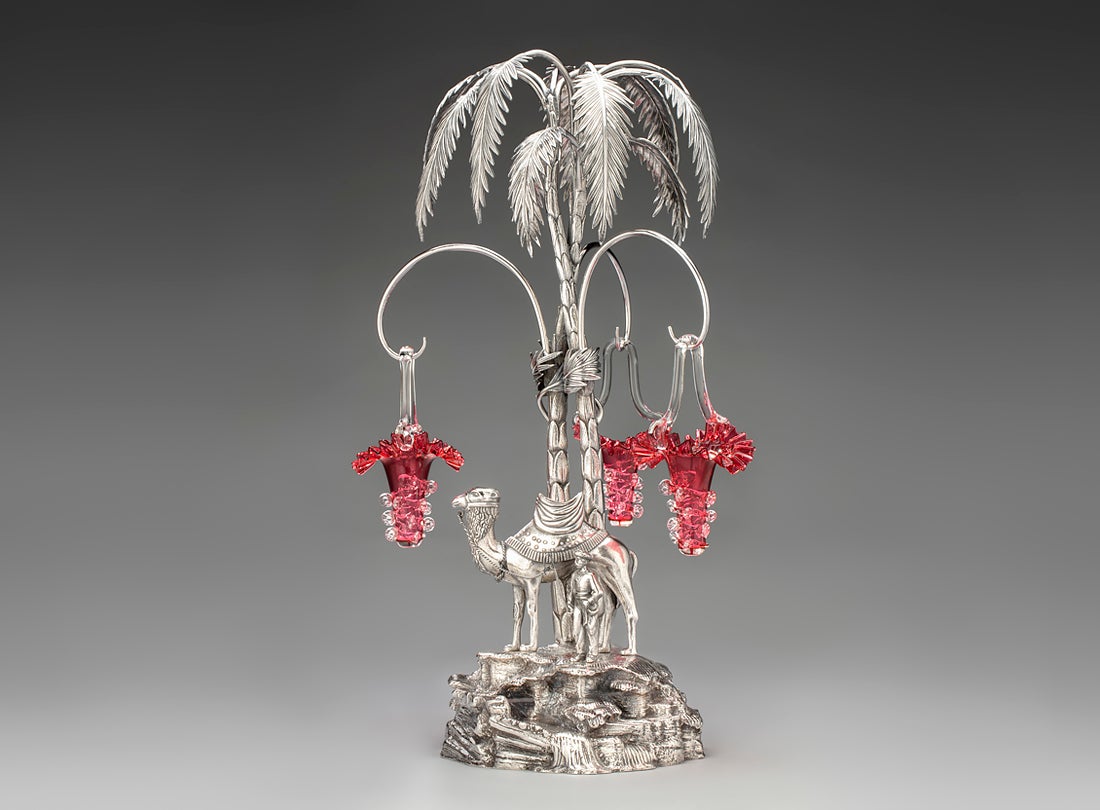 [image]
Epergne after treatment  c. 1875; Elkington & Company; Birmingham, England; Courtesy of Brian D. Coleman
A metal tantalus with rotating caddies for wine bottles, with three removable glass wine bottles featuring recessed surface details, and three cordial glasses, was another interesting and challenging object I worked on for this exhibition: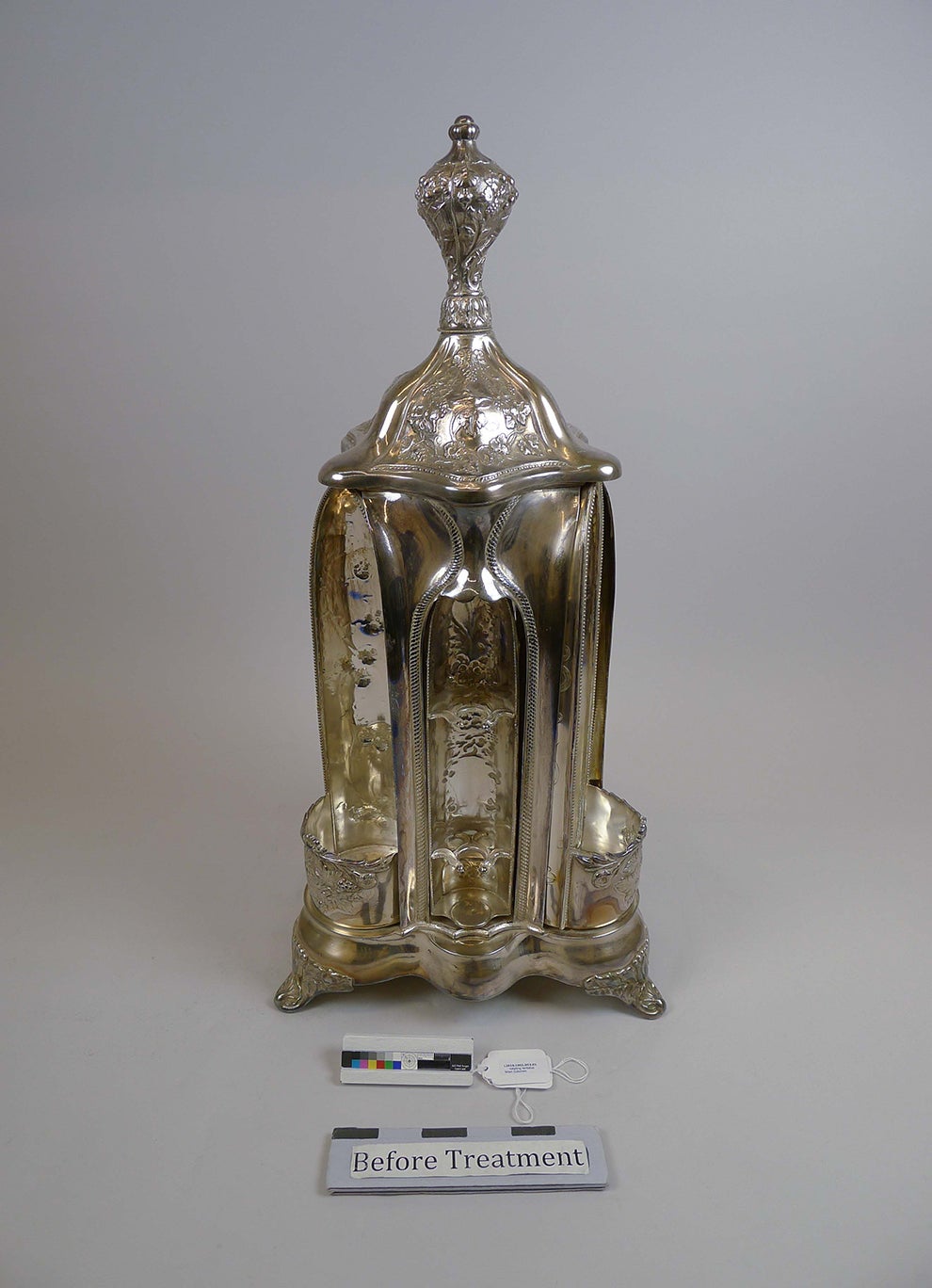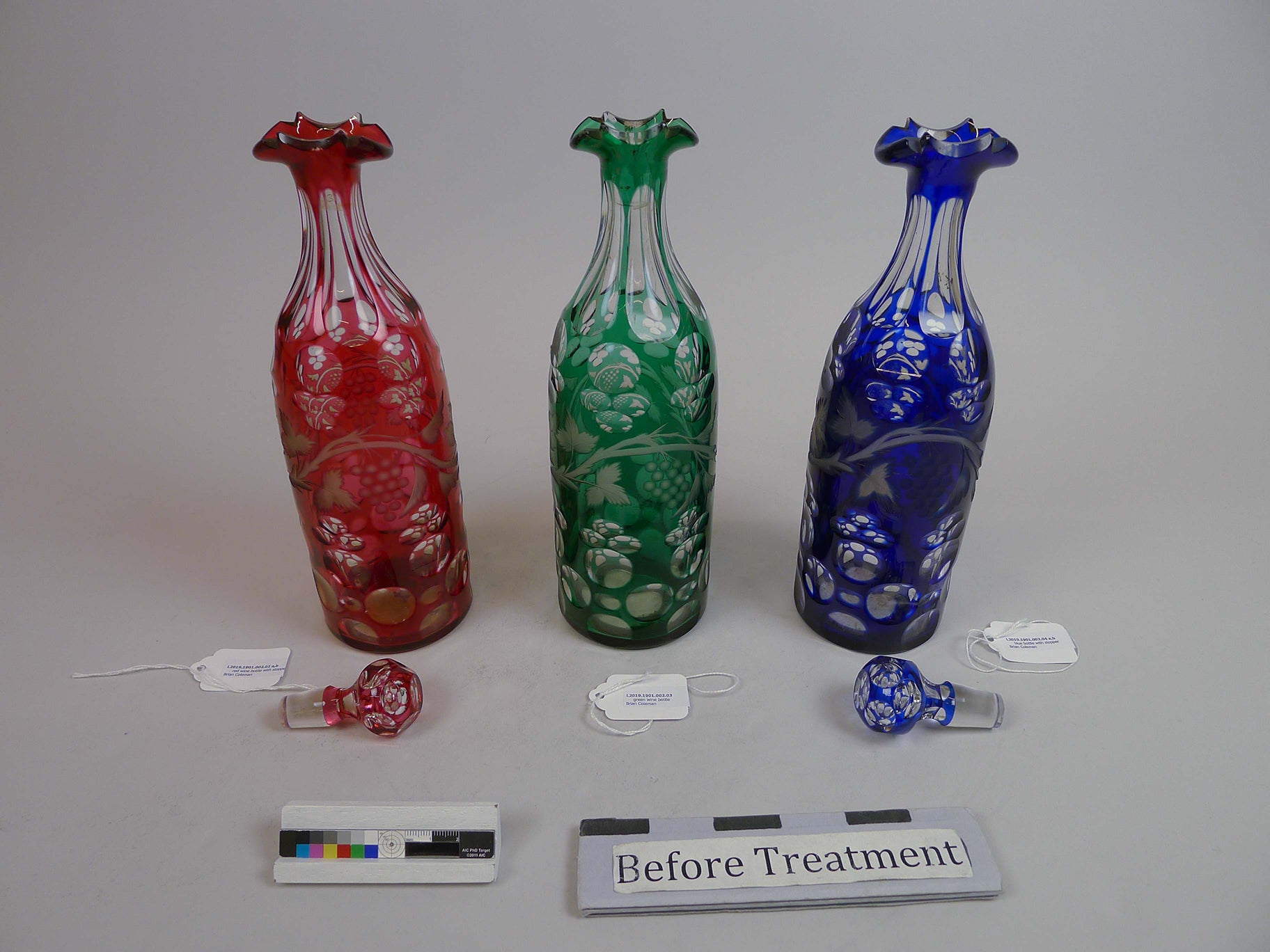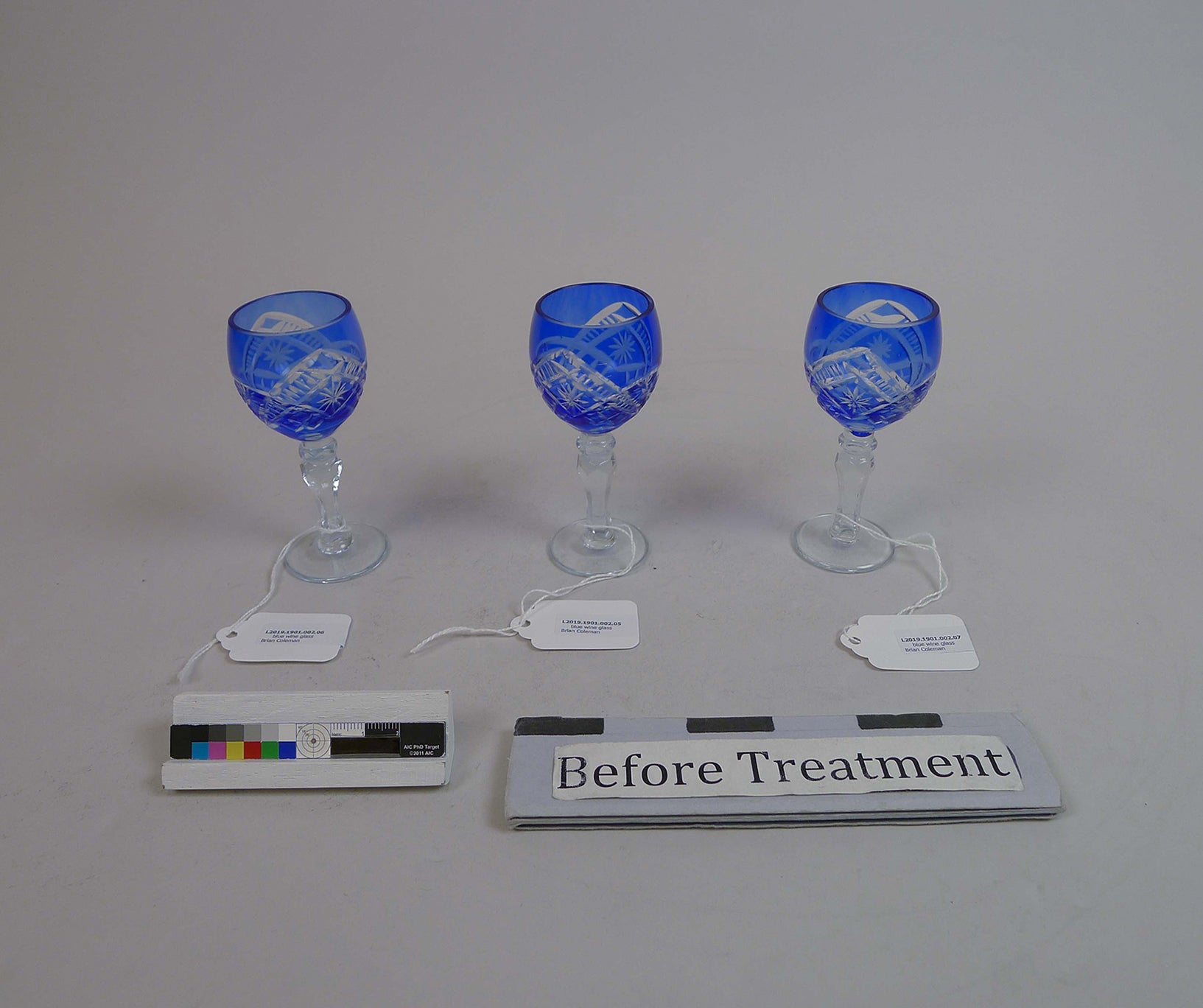 While the process for polishing these pieces was time-consuming, it was also a wonderful opportunity for me to enjoy looking at the detail and craftsmanship of the objects. Being able to look at objects closely while I am working is one of my favorite things about being a conservator, and I always enjoy shows that allow me this opportunity.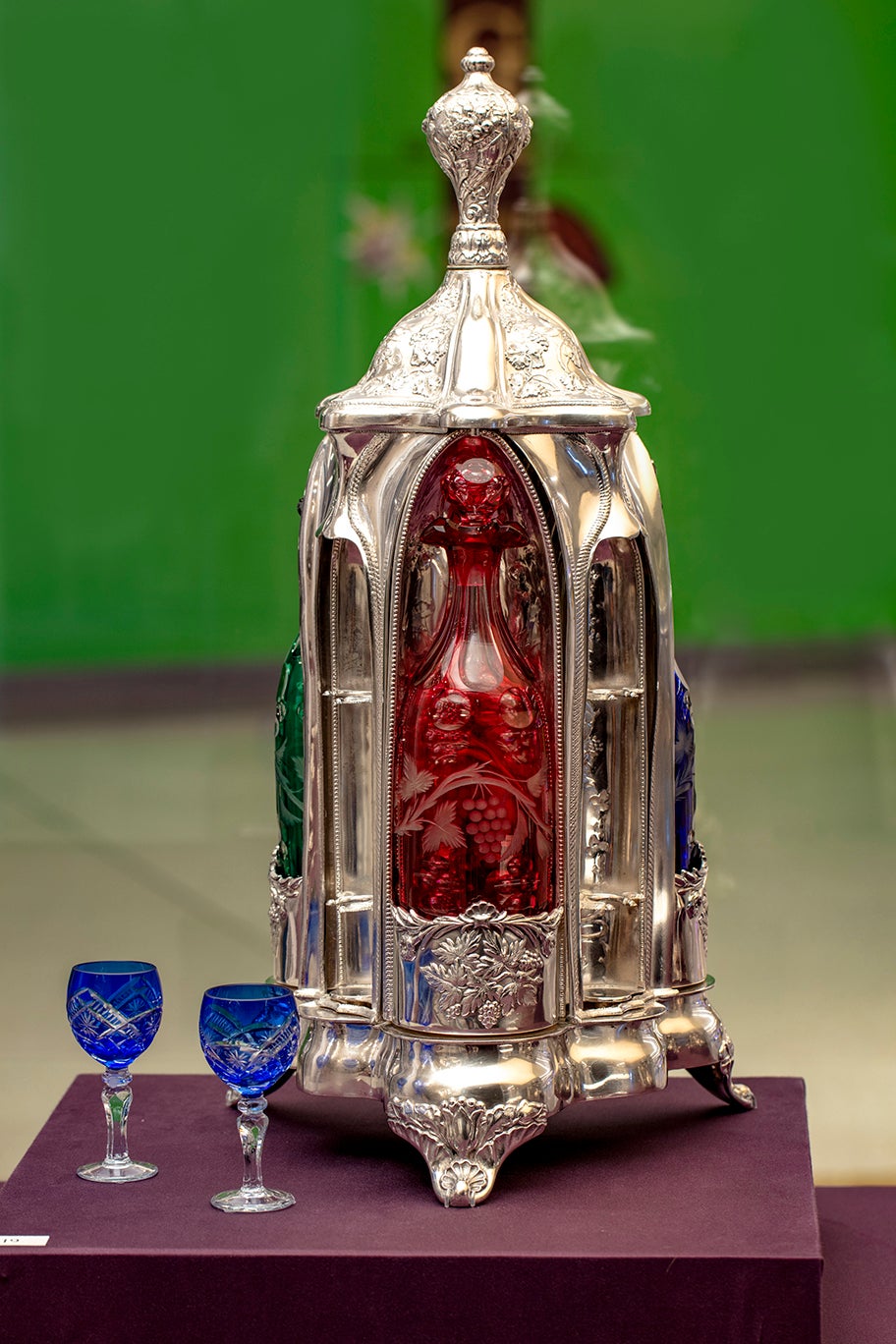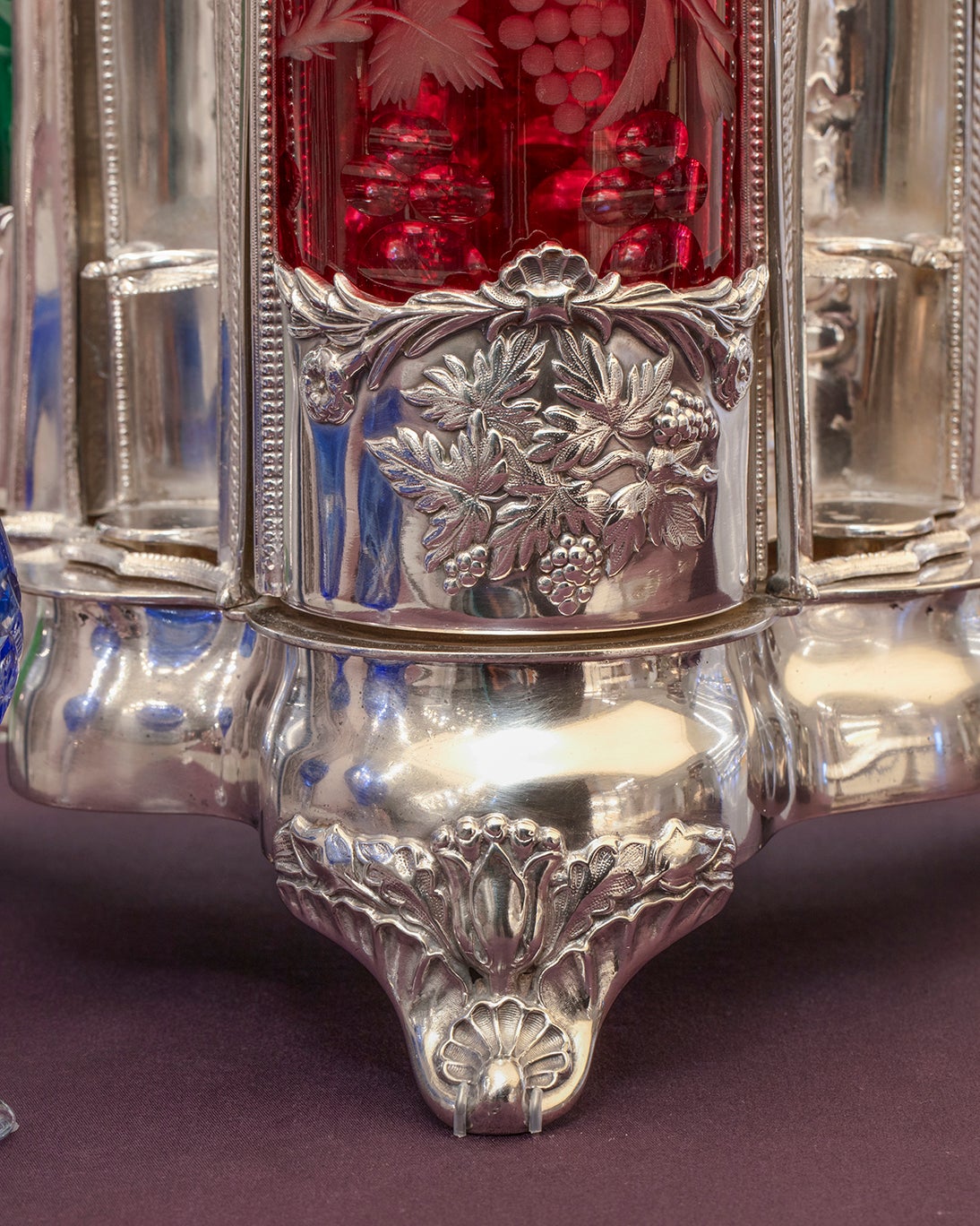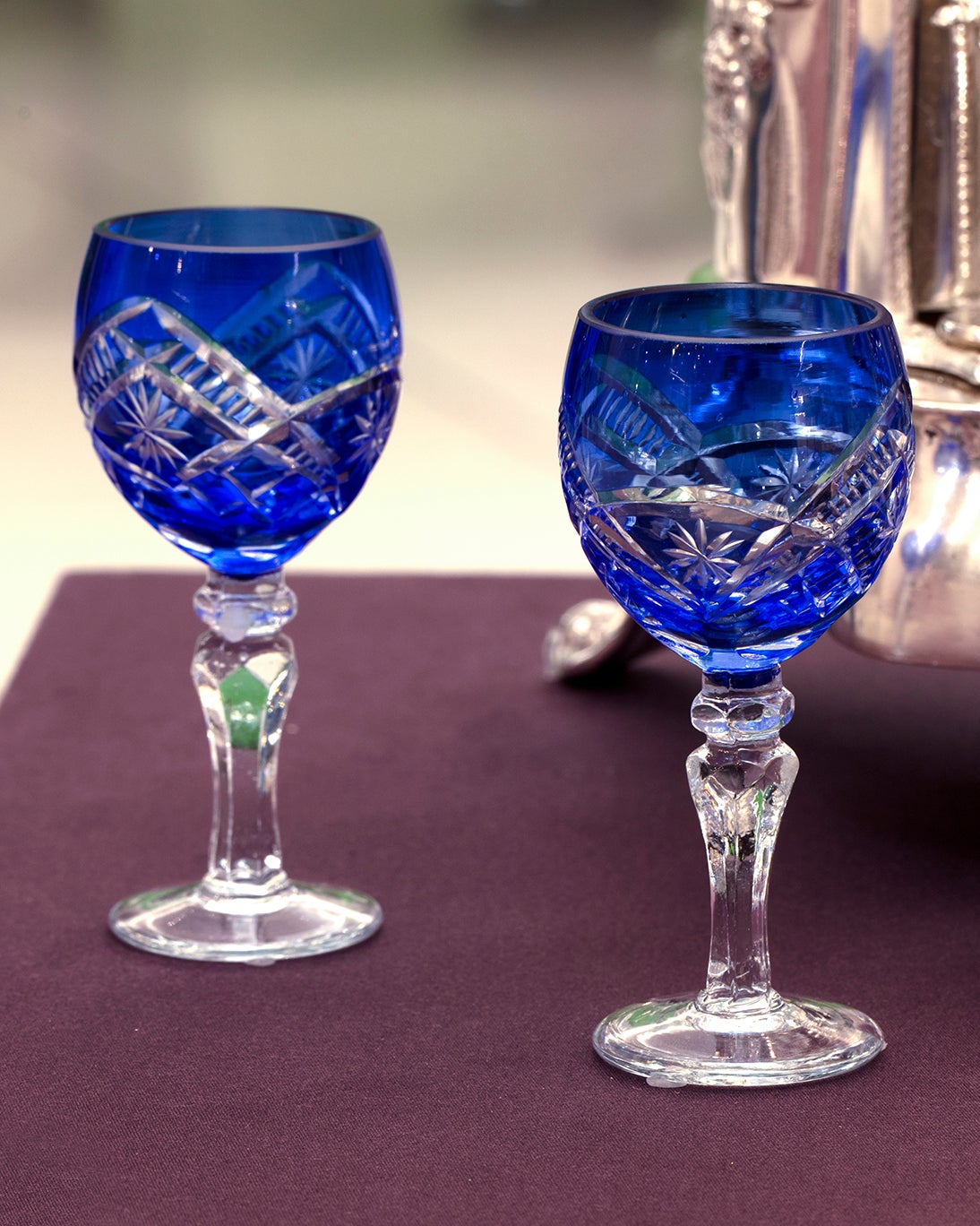 [images]
Tantalus, wine bottles, and glasses after treatment  c. 1850; Roswell Gleason and Sons; Dorchester, Massachusetts; Courtesy of Brian D. Coleman
Alisa Eagleston-Cieslewicz

Curator of Conservation

SFO Museum