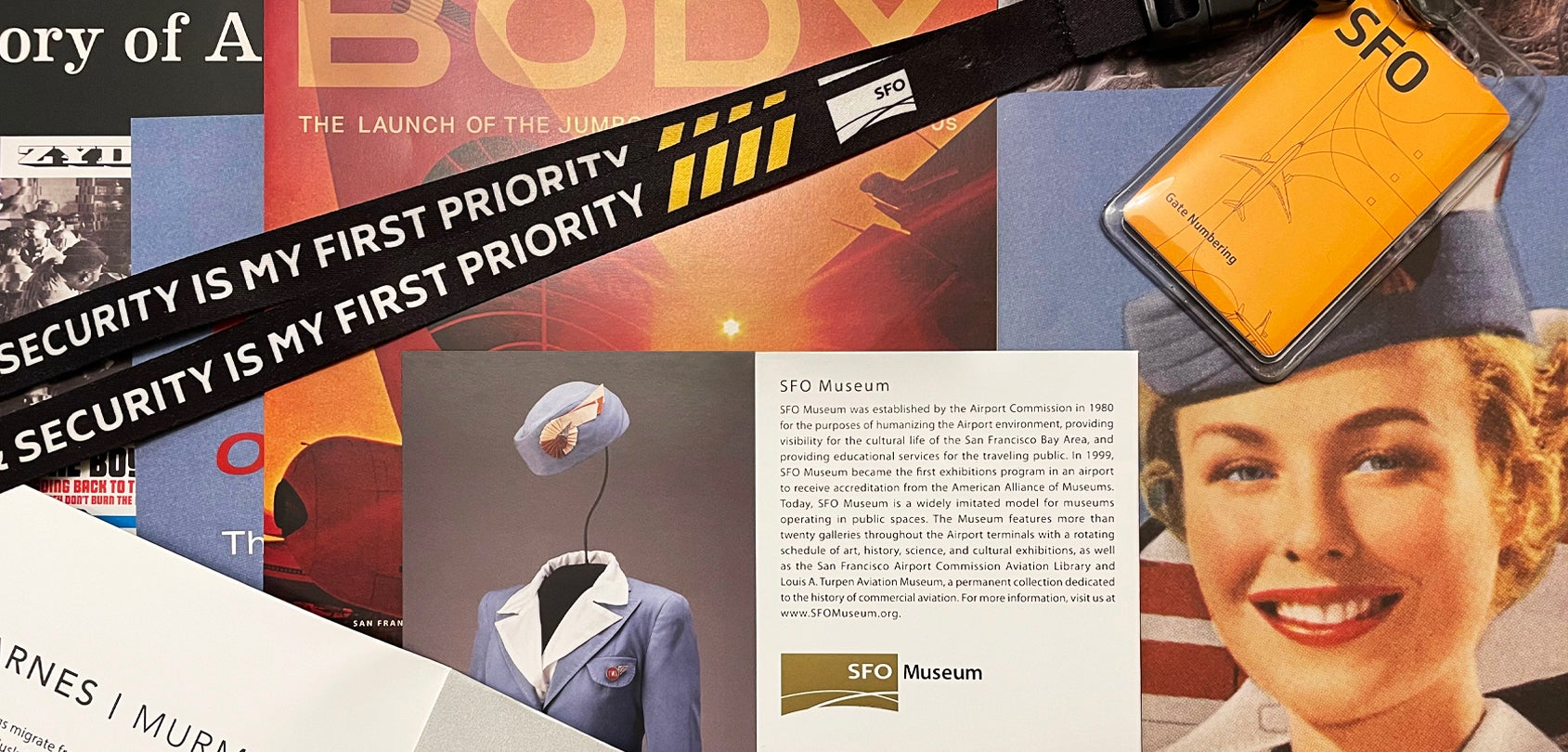 Change of Plans
[image above]
A collage made of SFO Museum brochures and employee lanyard
When I was a child, I imagined that I would become an air traffic controller, just like my father. Plans changed, and my passion for handcrafting led me to new opportunities as a designer. I quickly noticed that good design is an effective tool for communication and change. I was inspired to become a digital designer; all the while, my love for the aviation industry, the experience of flying, and the excitement of traveling has never faded. My name is Natalia Gajos and for almost two years I have been the Digital Design Assistant at SFO Museum.
When I moved to the U.S. in 2014, SFO became one of my favorite places in the Bay Area. It's my portal between my family home in Poland and my current residence in Pacifica. I decided soon after the move to go back to school to study graphic design at City College of San Francisco. After graduation, I embarked on a job search.
I remember my interview day at SFO Museum like it was yesterday. It was a warm and sunny Monday when Google Maps suggested a scenic route to the airport. I remember thinking that it would be a beautiful commute to work each day. Besides having an elevated heart rate and sweaty palms, I felt positive and had a good feeling about my interview. I eventually received a phone call and was offered the job. Thus, I began my journey as an SFO designer.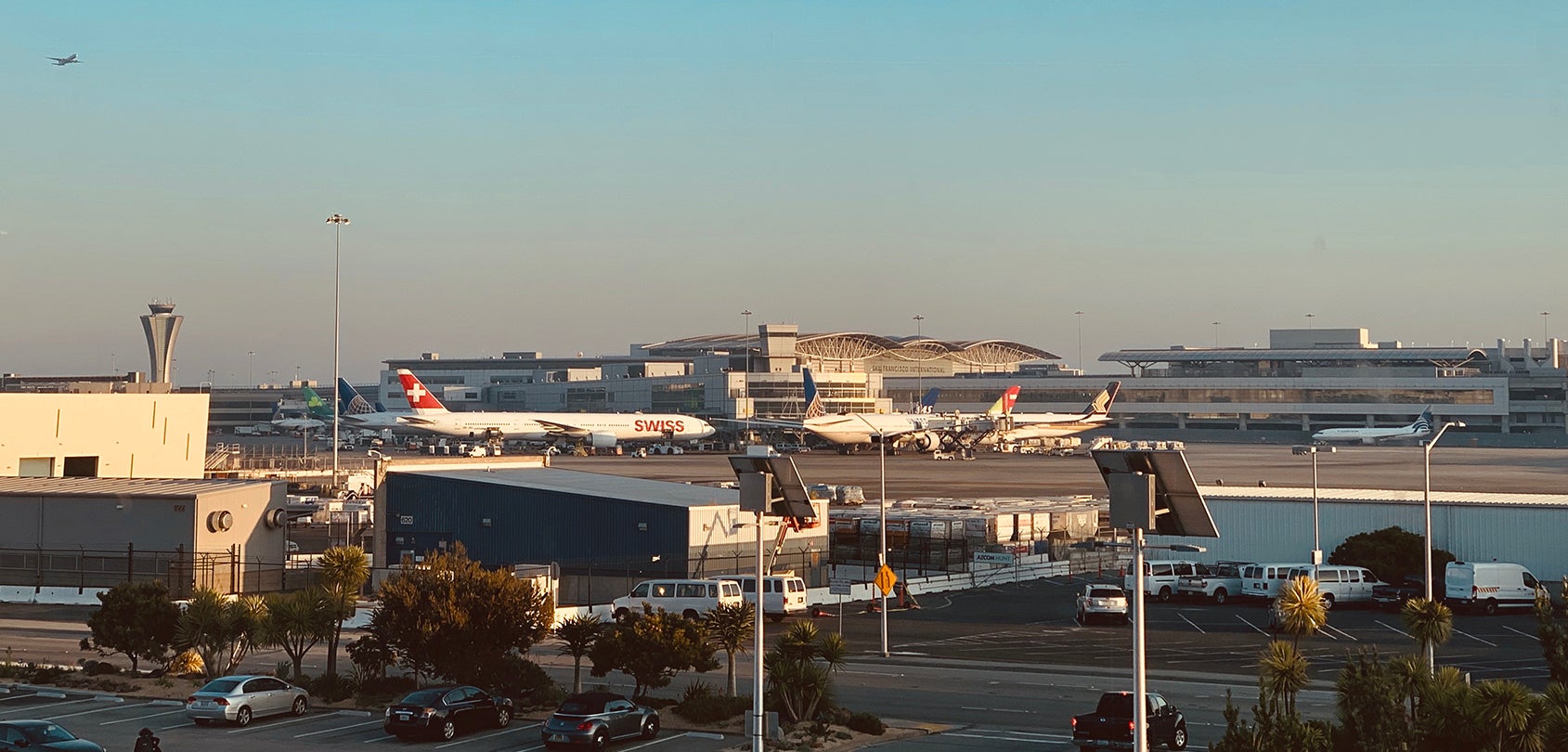 [inset image]
A morning at SFO: a view from the museum's office towards the International Terminal G
As a Digital Design Assistant, I focus on improving SFO Museum's website by spotting missing images, incorrect styles, or incomplete elements of the museum map. I replace missing assets, improve user experience, create hero graphics, design blog posts, and report functionality problems to the IT team. Through this process, I have had an amazing opportunity to visit approximately 400 art exhibitions, published over the last ten years. I can't stress enough how incredibly interesting and educational this journey has been for me. I am passionate about mountain biking, so it won't be a surprise that one of my favorite exhibitions at SFO Museum is From Repack to Rwanda. I love how the curator thoroughly explained the history of mountain biking. On top of that, I was excited to learn about the Santa Cruz V10 Syndicate race bike from 2012 because Syndicate has been my favorite downhill team to follow. Another favorite exhibition of mine is John Gutmann: Tattoos. I was surprised and joyful to learn that the photographer, John Gutmann, was born in Wrocław, Poland, my hometown. There are so many exhibitions that all have a unique surprise to uncover.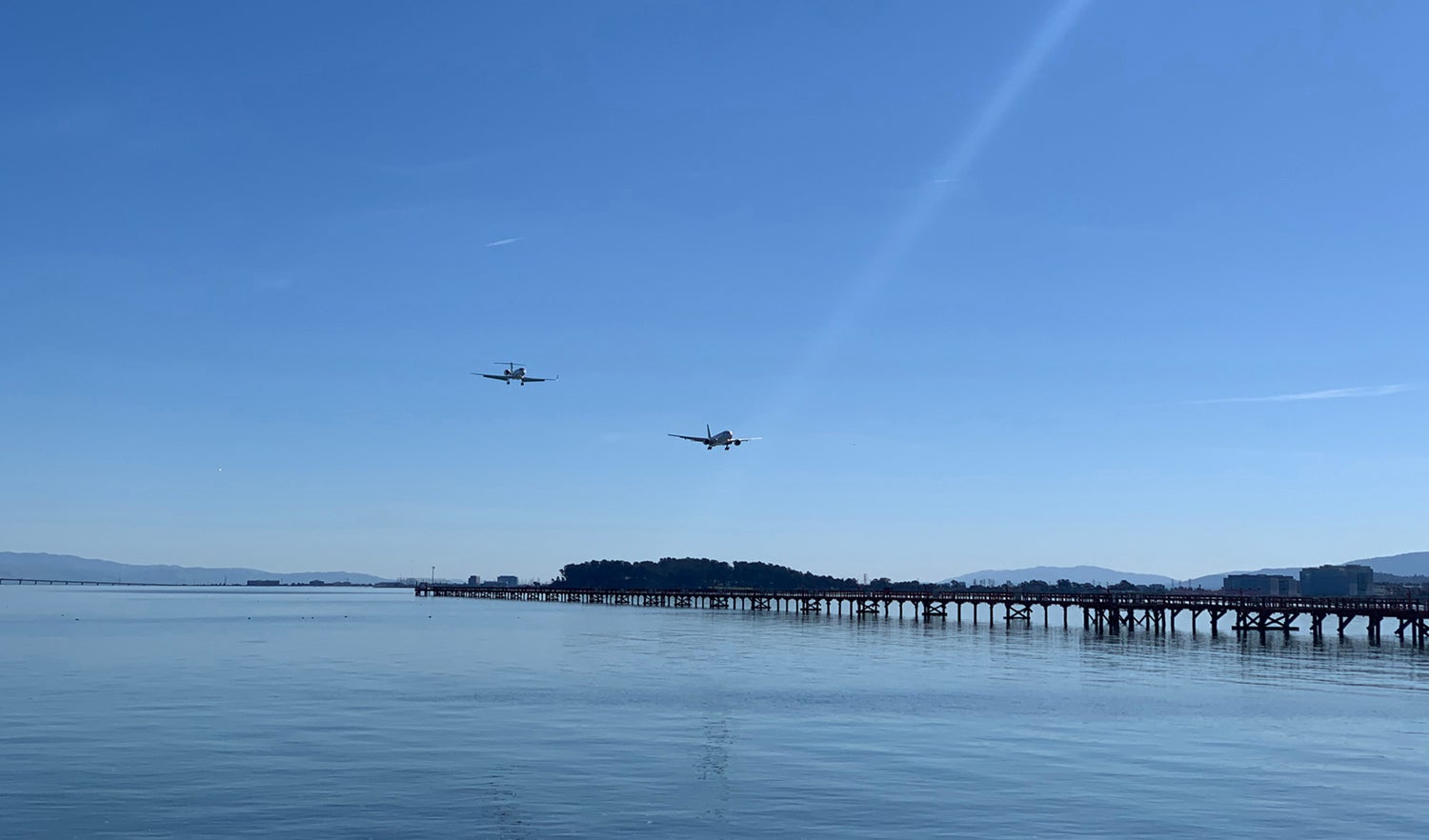 [inset images]
New employee orientation trip at SFO
In March 2020, SFO Museum staff was asked to shelter in place. It was a challenge to adjust to working at home and away from the airport and the exhibit spaces in the terminal; yet somehow, we all managed to work together and proceed with new exhibitions. While telecommuting, the airport also offered opportunities to volunteer for a Food Bank COVID Relief volunteer work in SFOs Long Term Parking Lot. The food distribution process was organized and managed efficiently. Each of us was responsible for a single task—from checking visitors in, to through traffic guidance, and organizing and carrying boxes to visitors' cars. This tight collaboration enabled us to stay focused and complete the work smoothly. It was an amazing experience, not only because I could help those who needed it the most, but also because I had a chance to meet and team up with SFO employees from various departments.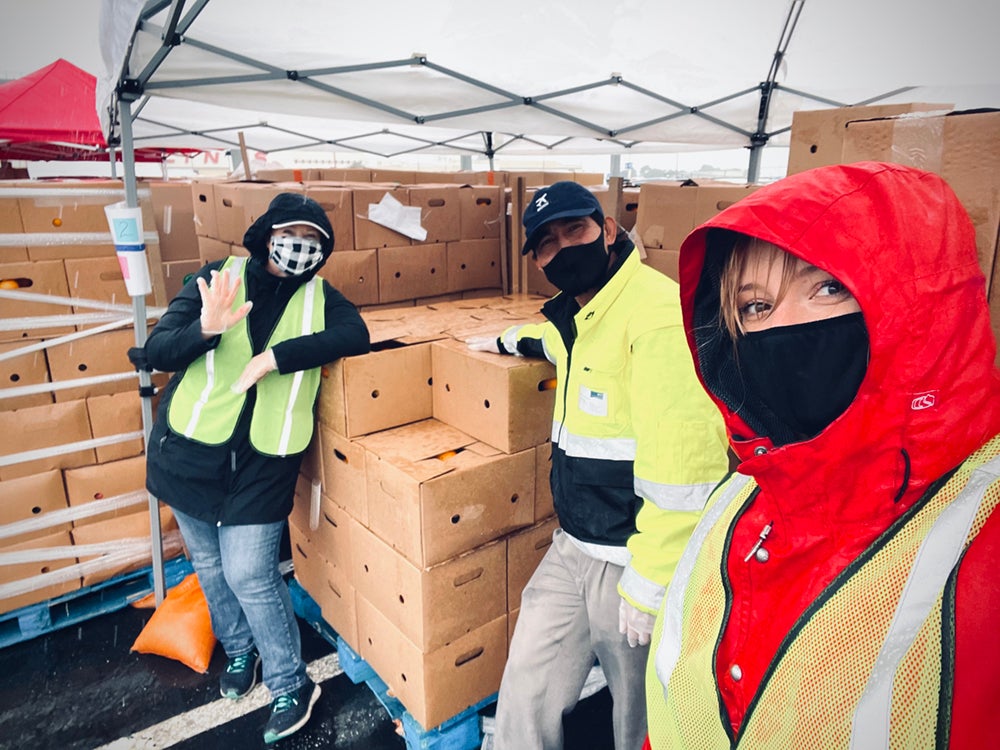 [inset images]
For about two months, I volunteered at the Food Bank event organized at SFO's Long Term Parking Lot
Working at SFO has been an extremely valuable experience to me—whether in the office, volunteering at the Food Bank, or working remotely. I have felt part of a team for the greater good the entire time. I have learned more in the past two years than I could have ever imagined.
As I write this blog post, change is underway at SFO Museum. Exhibitions are rotating, new gallery spaces are being constructed, and curators are busy developing content, all with the goal of creating a welcoming experience for everyone who passes through the airport, a portal to an inviting, inspiring, and innovative city. I'm incredibly grateful to be both a guest at SFO and a member of SFO Museum's team.
Natalia Gajos
Digital Design Assistant
SFO Museum