Vanessa Marsh | The Sun Beneath the Sky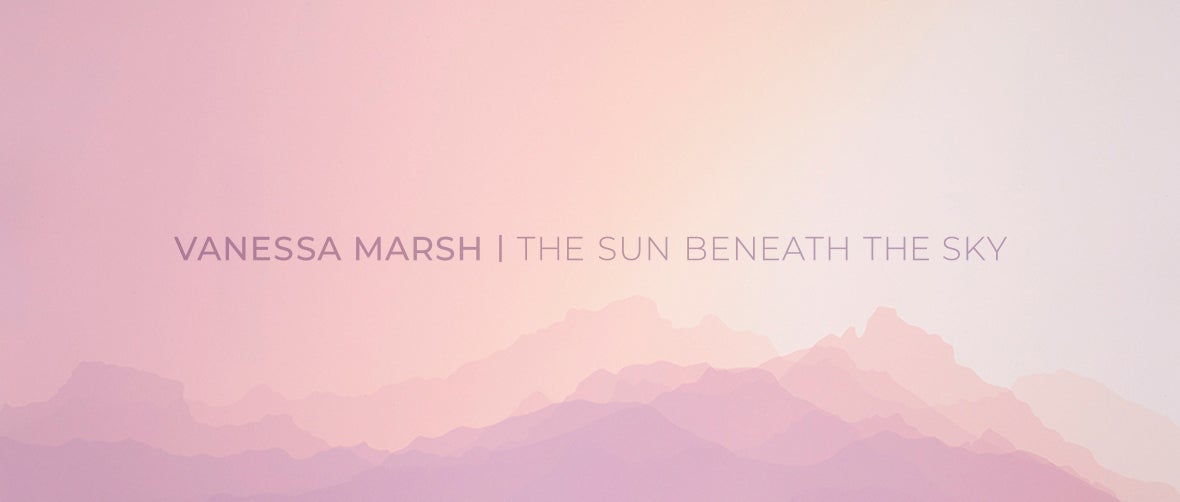 Feb 27, 2019 - May 28, 2019
Early morning and looking out of the airplane window, watching as the mist rises from the peaks and valleys below. Sunlight filters through the moisture, creating discrete layers of mountains—monochromatic and shifting with the movement of the sun, the atmosphere, and of me, flying above.
—Vanessa Marsh, 2019
Vanessa Marsh | The Sun Beneath the Sky
In the series, The Sun Beneath the Sky, artist Vanessa Marsh reflects upon the nature of light, atmosphere, geology, and time. Layers of pastel-toned mountains and valleys rise and fall under sunlit skies. Glowing light rakes through transparent mountaintops—reminiscent of how the landscape appears when seen through mist, smog, or the dense haze of wildfire smoke. The images evoke a sense of the sublime, recalling the beauty of the natural world while meditating on the scale of geologic structures within it. 
The Sun Beneath the Sky continues Marsh's long-term practice of using cut paper, multiple exposures, and dodging and burning techniques to create cameraless photographic landscapes. Each unique lumen print is made by selectively exposing silver gelatin paper to sunlight and then processing the paper in photo chemicals to affix the image. In this way, the artist uses sunlight as both subject matter and medium.
Vanessa Marsh is an Oakland-based visual artist. Originally from Washington State, she moved to the Bay Area in 2002 and earned an MFA from California College of the Arts in 2004. Her work has been the subject of solo and group exhibitions at venues including Dolby Chadwick Gallery, SF Camerawork, Rayko Photo Center, Contemporary Jewish Museum, and the Sun Valley Art Center. Marsh has been the recipient of several awards and artist residencies including a Photolucida Critical Mass Finalist (2018), a Rayko Photo Center residency (2014), a MacDowell Colony Fellowship (2007), and a Headlands Center for the Arts Fellowship Award (2004). Her work has been featured in publications including Photo District News, Lens Scratch, Featureshoot, Wired, and Vice, among others. Marsh's images are held in institutional collections including the San Jose Museum of Art, the Pennsylvania Academy of Fine Art, Fidelity Investments, and Stanford Hospital Foundation.
©2019 by San Francisco Airport Commission. All rights reserved.