A Sterling Renaissance: British Silver Design 1957 to 2018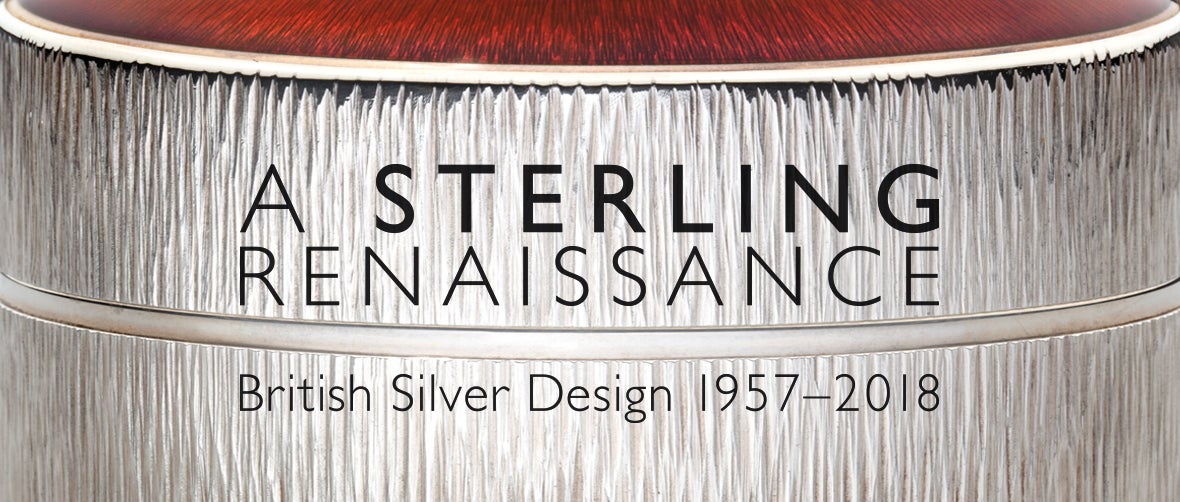 Oct 06, 2018 - May 12, 2019
A Sterling Renaissance: British Silver Design 1957 to 2018
During the postwar years, anyone looking to produce modern design looked to Scandinavia for inspiration, and British silversmiths were no exception. In the late 1950s, an American named Mrs. Lasky travelled to London to visit a friend. Wanting to see modern British silver, she visited the studio of Gerald Benney (1930–2008). Upon viewing his stock items, Mrs. Lasky proclaimed they were not British, but Scandinavian. Shaken by the charge that he was following the Bauhaus School, Benney set out with four or five others to create a distinctively English silver that was "rugged, solid, and functional, but at the same time modern."
Benney was a true designer-silversmith, controlling the creative process to produce singular works. While Benney's commissioned pieces during the 1950s were already departing from prevailing design trends, his most distinguishing innovation occurred by chance in 1961. While hand-raising the bowl of a cup, he inadvertently used a damaged planishing hammer that instead of smoothing, textured the silver's surface. Liking the effect, Benney filed the hammer's head to emphasize the pattern and proceeded to texture a series of objects. Benney's "Bark Finish" provided a modern look to his forms and made his work instantly recognizable.
Benney and the Australian-born Stuart Devlin (1931-2018) studied silversmithing in London during the early and late 1950s respectively. In the early 1960s, Devlin trained as a sculptor in the United States. Seeing that British silversmiths had abandoned the Scandinavian influence, Devlin decided to return to England to become a smith making rich and romantic objects. From his experience as a sculptor, he introduced textures using molten metal and made filigree forms of almost any kind. These had never been seen on silver items before. Benney and Devlin made a profound and lasting impact on the direction of silver. This influenced succeeding generations of smiths who expanded the definition of British silver through their unique applications of traditional processes and further innovative techniques.
Today, Britain continues to provide the expertise and creative environment that nurtures home-grown talent and attracts student silversmiths from around the world who bring a diversity of influences to British silver design. The Worshipful Company of Goldsmiths, more commonly known as the Goldsmiths' Company, plays a significant role in this ongoing development through patronage, educational programs, and training offered at its Goldsmiths' Centre in London. So too does Edinburgh's Incorporation of Goldsmiths, which promotes education within the trade and encourages patronage through its annual festival and purchasing exhibition. With today's silversmiths influenced by the work of the twentieth-century modernists and, in turn, informing the direction of British silver into the twenty-first century, Great Britain's role as the leader in contemporary silver design is assured. The best is yet to come.
Special thanks to our exhibition partner John Andrew, curator of The Pearson Silver Collection; and to The Worshipful Company of Goldsmiths, London; The Incorporation of Goldsmiths, Edinburgh; and designer-silversmiths Malcolm Appleby and Angus McFadyen for their generous participation in this exhibition.
©2018 by San Francisco Airport Commission. All rights reserved.