The Spirited Folk Arts of Mexico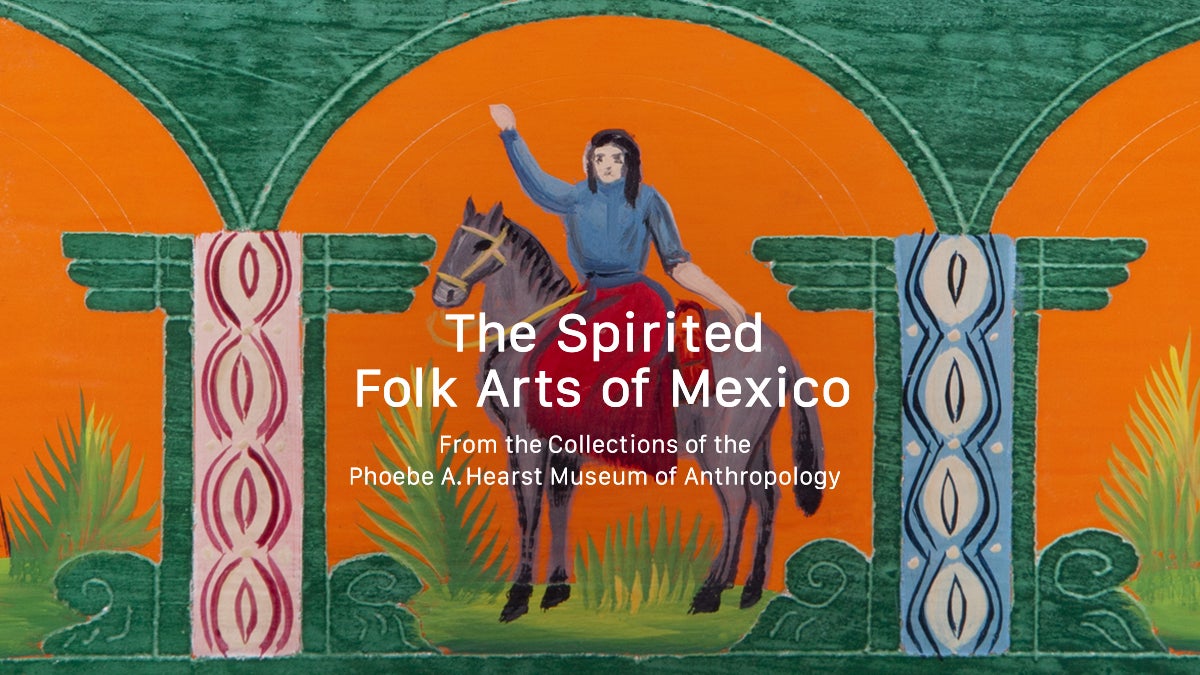 June 2011 - November 2011
The Spirited Folk Arts of Mexico
Mexican folk art has a long and rich history. Around 1500 BCE, great civilizations began to form. For over 3,000 years, the Olmec, Maya, Teotihuacán, Toltec, and Aztec ruled over the lands and peoples of what is now Mexico. Craft production such as weaving, wood carving, and pottery flourished during this time. Indigenous groups fabricated objects for daily use as well as ceremonial occasions. Beginning in 1521, Mexico became a Spanish colony. The Spanish significantly influenced Mexican culture during their 300-year reign, including many of the folk crafts produced and the technologies employed to make them.
From the burnished blackware of Oaxaca to the famous Talavera tin-glazed earthenware made in the city of Puebla, ceramics are found throughout Mexico in many different styles and forms. Mexican pottery was traditionally handmade using coils or molds. Mineral glazes were introduced by the Spanish, as was the potter's wheel. In addition to ceramics, carved gourds are a unique form of Mexican folk art made from the fruit of the calabash, which grows in the coastal areas of Guerrero and Oaxaca. Another pre-colonial craft, lacquerware displays a fine decorative glossy coating, which is applied to a host of wooden objects from trays and boxes to bowls and animal figurines.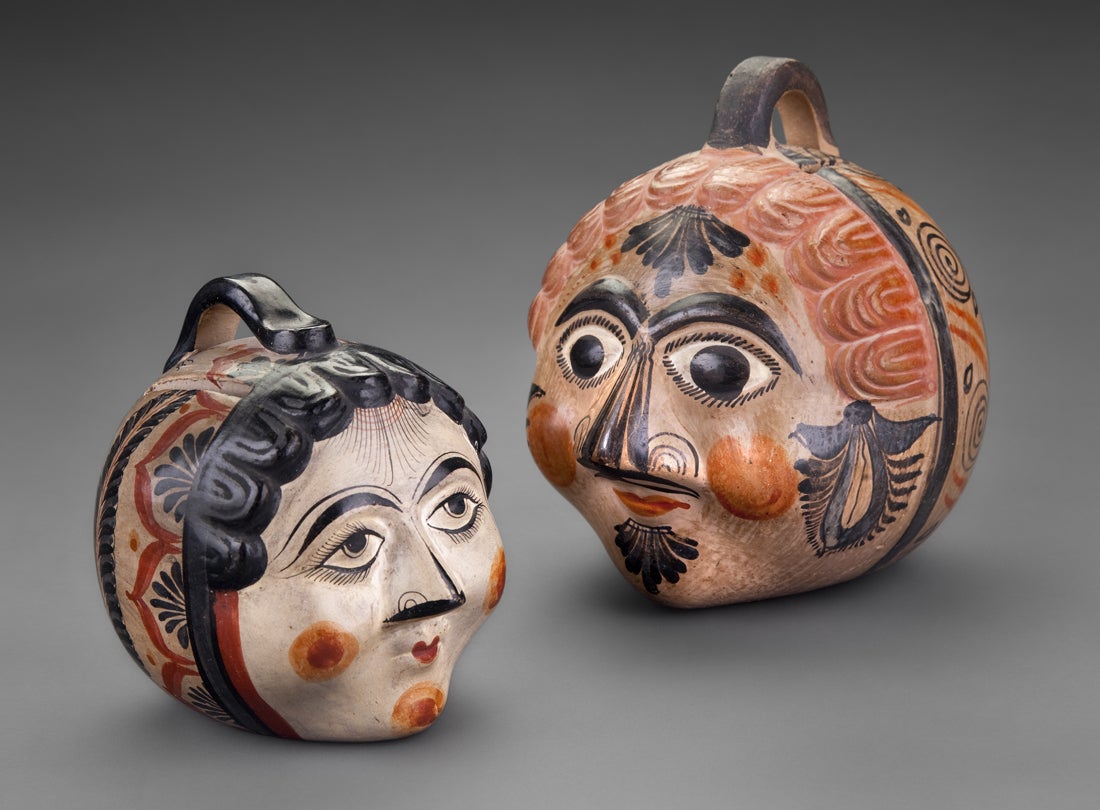 The decades following the Mexican Revolution (1910–1920) have often been described as Mexico's renaissance. During this time, the government and many individuals took a new interest in the arts and culture indigenous to Mexico. Intellectuals and artists such as Diego Rivera, Frida Kahlo, Miguel Covarrubias, and Nelson Rockefeller began collecting and preserving Mexican folk art. Exhibitions on Mexican folk art were also displayed in museums in Mexico and the United States.
The Spirited Folk Arts of Mexico from the collections of the Phoebe A. Hearst Museum of Anthropology features a variety of Mexican folk art — from simple toys and miniatures to highly elaborate sculptural clay figures by famous ceramicists such as Josefina Aguilar and Teodora Blanco. Other objects on display include glass, musical instruments, masks, lacquerware, and carved gourds.
[Inset image]
Coin banks  c. 1960
Tonalá, Jalisco, Mexico
clay, glaze
Collection of the Phoebe A. Hearst Museum of Anthropology, University of California, Berkeley
3–30527; 3–28759
L2011.0701.158, .111
This exhibition was made possible through a generous loan from the Phoebe A. Hearst Museum of Anthropology, University of California, Berkeley.
Special thanks to Research Anthropologist, Ira Jacknis.
©2011 by San Francisco Airport Commission. All rights reserved.