Ray Collins: Seascapes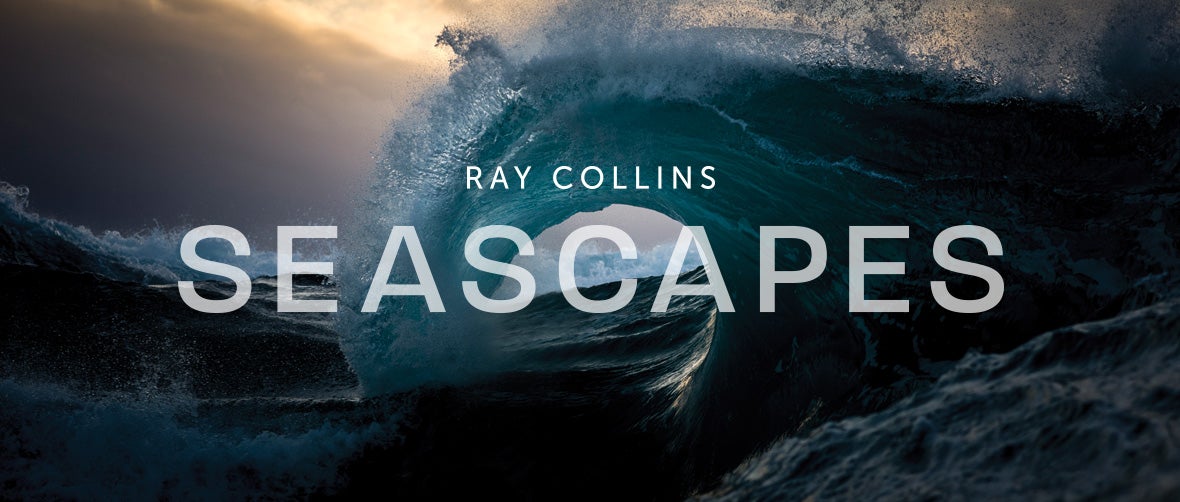 Aug 11, 2016 - Nov 17, 2016
The ocean has given me so much…it has taught me patience, taught me respect, and helped harness and control fear and turn it into excitement.
—Ray Collins, 2015
Ray Collins: Seascapes
Ray Collins purchased his first camera in 2007 after injuring his knee while working as a coal miner in Bulli, Australia, situated on the south coast of New South Wales. Collins' physician recommended swimming for rehabilitation and Collins began taking photographs of his friends surfing. A lifelong surfer himself, Collins' keen insight of the sport, adept positioning, remarkable patience, and artistic instincts resulted in his fast ascent as one of the world's top surf photographers.
Remarkably, Collins has been colorblind since birth. Rather than hindering his work, Collins believes his condition has sharpened his focus on lighting and the shapes and lines of his subjects. In Seascapes, the waves themselves take center stage. Swells and breaks are frozen at particular moments that capture the sea's extraordinary power. Waves appear otherworldly while evoking familiar geographical features, and Collins reveals the full majesty of the oceans that cover more than seventy percent of our planet's surface.
Ray Collins earned the prestigious Follow the Light Foundation grant (2009); was twice awarded the "Australian Surf Photo of the Year" (2012, 2015); was named Capture magazine's "Emerging Sport Photographer of the Year" (2012); placed 1st in the California Academy of Sciences' "Big Picture Awards" (2014); and was a finalist in "The Terry O'Neill Photography Award" (2015). His work has been featured in Vogue, Wired, The New York Post, and by ESPN, and is regularly exhibited in galleries and museums throughout Australia, the United States, the United Kingdom, and Europe.
©2016 by the San Francisco Airport Commission. All rights reserved.