Philip Cheung: The Central Pacific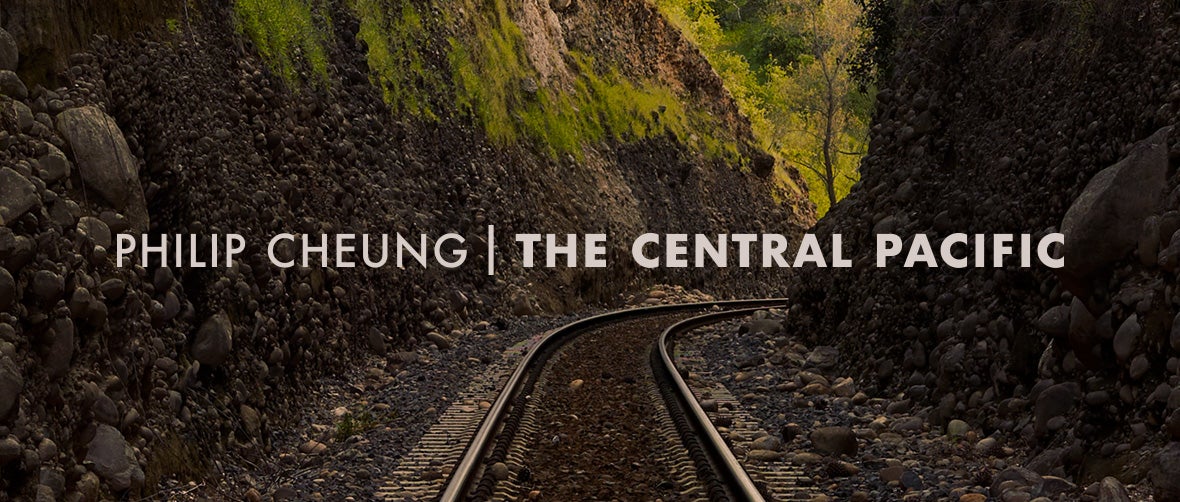 Mar 21, 2019 - Jul 31, 2019
Philip Cheung: The Central Pacific
In 1862, the Pacific Railroad Act promoted the construction of a transcontinental railroad and tasked the Central Pacific Railroad (CPRR) and the Union Pacific Railroad companies to build a locomotive corridor between the eastern and western United States. Over the course of seven years, the two companies would race towards each other from opposite sides of the country, meeting in Promontory, Utah, in May of 1869. 
Construction on the CPRR began in Sacramento in 1863, and while the company required 5,000 workers to make adequate progress, it had enlisted only 600 by 1864. Facing a major labor shortage, one exacerbated by the mining industry in California and the ongoing Civil War, the Central Pacific turned to the Chinese labor force, many of whom had come to California to work in the gold mines where they met significant racial discrimination. By July of 1865, 4,000 Chinese workers were employed by the CPRR and their efforts became crucial to the advancement of the line as it marched through the treacherous Sierra Nevada mountain range and into the interior plains. Upon completion of the line in 1869, over two thirds of the CPRR's workforce was Chinese.   
One hundred and fifty years later, photographer Philip Cheung documents the western portion of the line—690 miles of track between Sacramento, California, and Promontory, Utah—in an effort to examine the contemporary landscape, revisit the railroad's history, and draw focus on the involvement of the Chinese migrant workers, whose contributions to the CPRR made possible the creation of the first transcontinental railroad and helped shape the physical and social landscape of the American West. 
Philip Cheung is an artist and photographer based in Los Angeles and Toronto. His work has been exhibited globally at galleries, museums, and festivals including the National Portrait Gallery in London, the Benaki Museum in Athens, and the Flash Forward Festival in Toronto. In 2011, Cheung was named one of PDN's 30 New and Emerging Photographers to Watch, and his continued dedication to the medium has earned him research and production grants from the Canada Council for the Arts (2017), the Ontario Arts Council (2015), and the Toronto Arts Council (2014). Cheung has been recognized by the Magenta Foundation, Communication Arts, Photo District News, American Photo, and in 2018 he was shortlisted for the Aperture Portfolio Prize. His photographs are held in institutional collections including the Akkasah Center for Photography in Abu Dhabi and the Hellenic Centre for Photography in Athens, and have been featured by The British Journal of Photography, Canadian Art, The New York Times, Harper's, The Washington Post, among others.
The Central Pacific was made possible for the artist with the support of the Canada Council for the Arts.
©2019 by San Francisco Airport Commission. All rights reserved.