Peralta Elementary School | Modular Origami
Feb 11, 2019 - May 06, 2019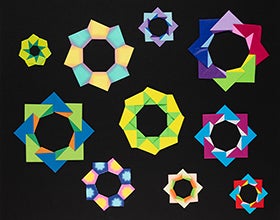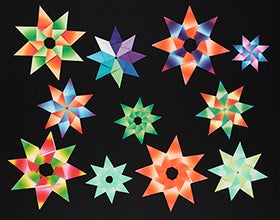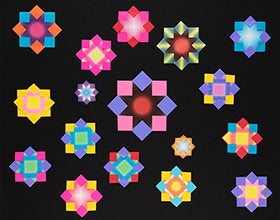 Peralta Elementary School | Modular Origami
Located in Oakland, Peralta Elementary School is a public school where art enhances every aspect of student learning. The school's leadership recognizes that art education is a vital element in the quest to acquire skills, knowledge, and appreciation for our rich and diverse world. Art provides students with a positive association with learning, and empowers them to meet both educational and personal challenges with creativity, flexibility, confidence, and hope. Peralta's dedication to the arts supports an academic, emotional, cultural, and aesthetic literacy that directly enriches the entire school community. The school received a Title I Academic Achievement Award in 2006, a California Distinguished School Award in 2010, and was awarded the distinction of being a National Blue Ribbon School in 2011. The campus is a welcoming learning environment that includes wall murals and banners on recycled vinyl, in addition to gardens that are collaboratively maintained by the school and local community. 
Through the arts, Peralta students are able to experience opportunities that make meaningful and lasting influences on their community. They have participated in many public art projects including the production of quilts that have been displayed in local hospitals, libraries, and government offices in the United States and abroad. Student videos, many of which explore environmental appreciation and stewardship, have been included in numerous film festivals, shown at international conferences, and used in arts integration models for educators. 
The works featured in this exhibition were produced by student artists from the third grade. Guided by artist-in-residence Ellen Oppenheimer, students created a range of colorful interlocking origami modules that highlight the talent and craftsmanship of young artists at Peralta Elementary School.
©2019 by San Francisco Airport Commission. All rights reserved.