Pan American World Airways Travel Posters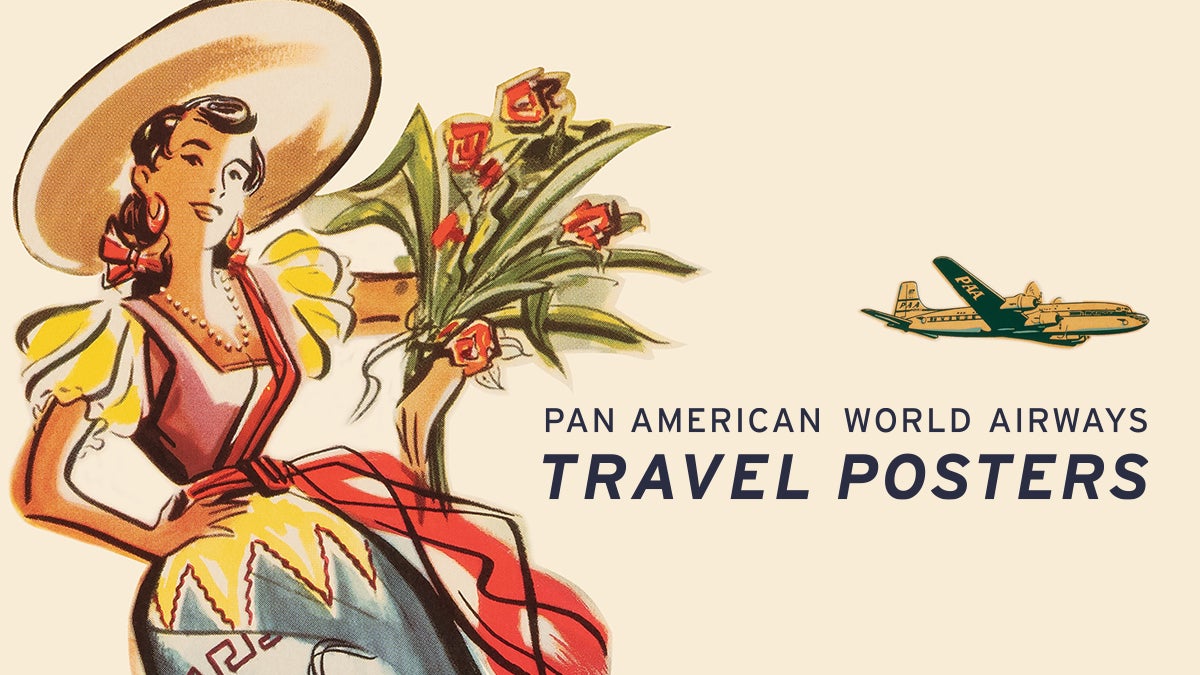 Sky Terrace
Feb 14, 2020 - Aug 16, 2021
In the interest of protecting the health of our visitors, the Sky Terrace is closed to the public at this time. We look forward to welcoming you back in early 2021.
Pan American World Airways Travel Posters
Pan American World Airways was a forward-thinking and innovative airline that introduced countless passengers to international air travel. Founded in 1927 by Juan Trippe (1899–1981), Pan American quickly linked North and South America with an extensive network of airmail and passenger flights. During the mid-to-late 1930s, the Pan American Airways System expanded across the world with the first regularly scheduled transpacific and transatlantic airline service. Using a fleet of luxurious, four-engine flying boats, Pan American inaugurated routes from San Francisco to the Philippines and New Zealand, and to Europe from New York. With names such as China Clipper and Yankee Clipper that evoked the fast-sailing clipper ships of the 19th century, Pan American's Martin M-130 and Boeing 314 flying boats routinely flew long overwater journeys that would have been considered highly adventurous, if not impossible, only a few years earlier.
By the late 1940s, land-based, piston-engine airliners including the Boeing 377 Stratocruiser and Douglas DC-4 significantly decreased travel times and ticket prices—making the clipper flying boats obsolete. However, over the next few decades Pan American World Airways continued to name their flagship airliners in the clipper tradition with such romantic names as Clipper Golden Gate, Clipper Freedom, and many others. Daily "Round-the-World" flights departed San Francisco, Los Angeles, and New York to more than eighty countries and territories. A milestone occurred on October 26, 1958, when Pan American inaugurated the world's first transatlantic jet service with a flight from New York to Paris on the revolutionary Boeing 707, Clipper America. Soon thereafter, Pan American jets departed San Francisco International Airport and others for worldwide destinations on a regular basis. This exhibition features posters from the 1950s that reflect five continents of Pan American World Airways service.
©2020 by San Francisco Airport Commission. All rights reserved.