Mills Field and the San Francisco Airport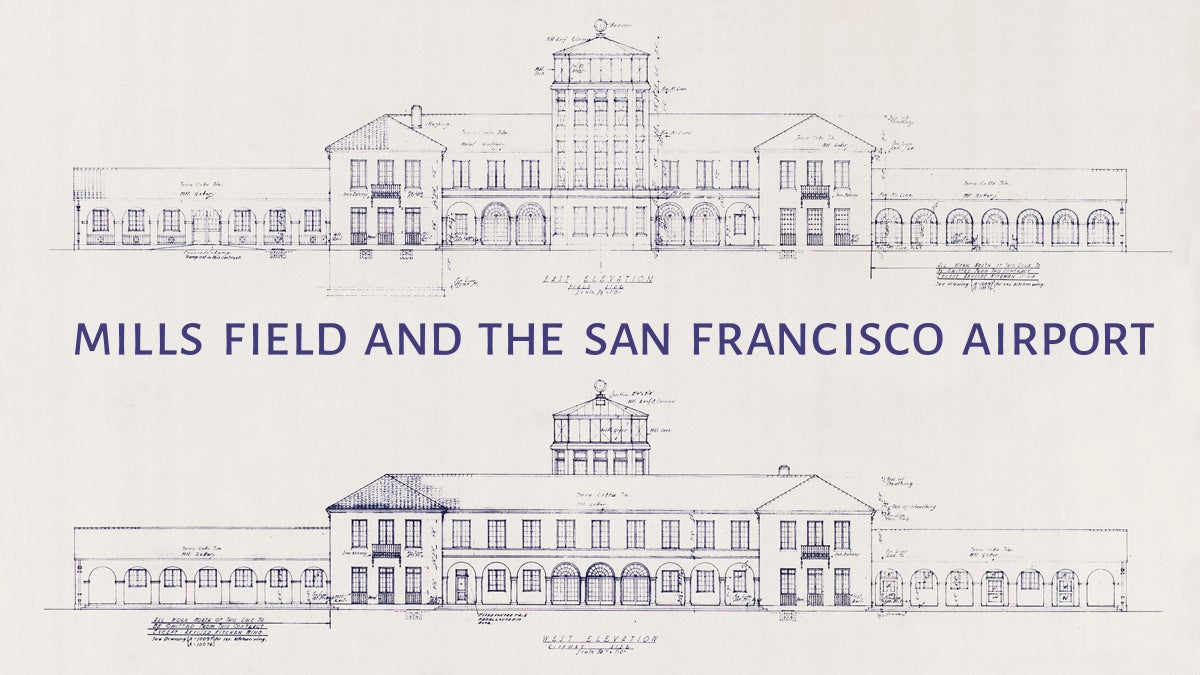 Sky Terrace, Departures Level 4, Gallery 2D
Continuous
Mills Field and the San Francisco Airport
The history of San Francisco International Airport (SFO) parallels the development of commercial aviation in the United States. From daring pilots who flew the mail in open-cockpit biplanes to double-decker jet airliners that safely shuttle hundreds of passengers thousands of miles away, SFO has witnessed great strides in aviation. For close to a century, the airport reinvented itself numerous times. Looking out over the busy runways and terminals today, one can only imagine the lonely stretch of pastureland that predated SFO.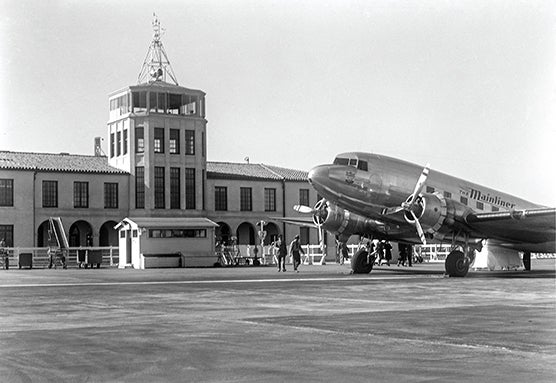 During the mid-1920s, San Francisco leaders envisioned their city as the western terminus of a new transcontinental air mail system. In the early years of aviation before airline travel was practical, the United States Post Office Department pioneered commercial flight with a nationwide network of air mail routes that stretched from New York to the West Coast. The Air Mail (or Kelly) Act of 1925 privatized service, and in March 1927 the city negotiated with Boeing Air Transport to fly mail from Chicago to San Francisco—provided an airfield was operational by July 1. City officials signed a three-year lease for 150 acres of cattle-grazing land from Ogden Mills, and less than two months later on May 7, a 5,770-foot-long, dirt-surfaced runway was dedicated at Mills Field Municipal Airport of San Francisco.  
Airline travel became more reliable during the 1930s, and San Francisco's new airport initiated major improvements to keep pace. The city purchased 1,112 acres from the Mills Estate in 1930 to make the airport location permanent, and two years later, administration of the renamed San Francisco Airport transferred to the Public Utilities Commission. By 1937, paved and widened runways and taxiways welcomed heavier and faster airliners such as the Douglas DC-3, while boundary and runway lights allowed for safer night operations. A grand Spanish Colonial Revival-style passenger terminal, complete with a modern four-story control tower, also opened that year—crowning the first phase of expansion at the airport. This exhibition traces the evolution of SFO from a temporary airfield to a thriving and modern transportation hub.    
All objects and images are from the collection of SFO Museum.
[inset image]
United Air Lines Douglas DC-3 Mainliner at San Francisco Airport  November 16, 1938
2011.032.0176
R2019.3801.027
© 2021 by San Francisco Airport Commission. All rights reserved.