Marvin Lipofsky: International Studio Glass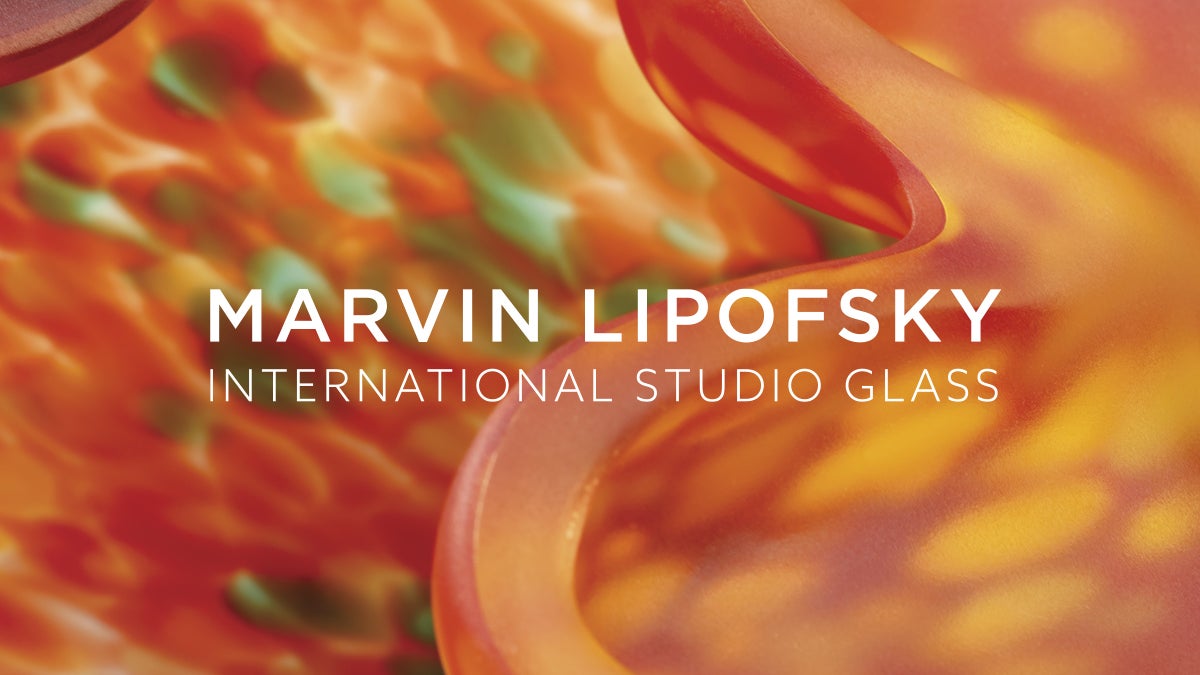 Departures Level 3, Gallery 4A
Aug 10, 2021 - Oct 16, 2022
Marvin Lipofsky: International Studio Glass
Marvin Lipofsky (1938–2016) was a founding member of the American studio glass movement. Throughout his career, Lipofsky explored the limits of form and color in glass and helped to elevate the medium to a fine art. Lipofsky's most prolific period featured glass sculpture that was initiated in a collaborative setting, such as a factory or workshop, and then finished in his home studio in Berkeley, California. Whether it was created stateside or in a foreign country, each sculptural series is unique and reflects the culture and environment in which it was made.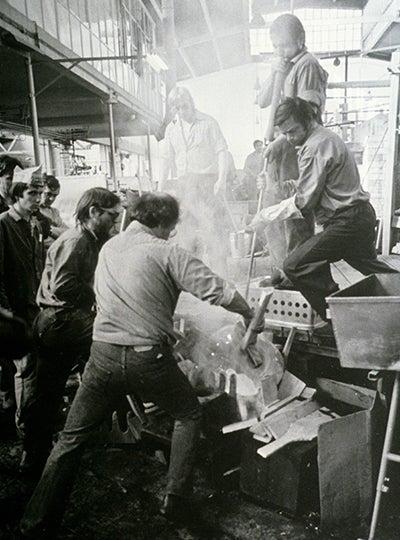 Lipofsky was an innovative force in the early years of experimentation with studio glass. He studied with Harvey Littleton and his first group of glassblowing students at the University of Wisconsin and received MFA and MS degrees in Sculpture in 1964. Later that year, Lipofsky founded a studio glass program at the University of California, Berkeley, followed by another program in 1967 at the California College of Arts and Crafts (now the California College of the Arts) in Oakland. Lipofsky invited glassmakers from across the country and around the world to lecture and demonstrate at both schools, beginning in 1968 when he inaugurated the annual Great California Glass Symposium to bring artists and students even closer together. 
During the 1970s, Lipofsky refined his formula for creating collaborative glass sculpture. The first stage was fast-paced and involved a number of glassmakers working in concert with one another over a handful of days. Multiple layers of clear and colored glass were heated in a furnace and rolled onto the end of a blowpipe. Once the hot glass was blown into a suitable bubble, it was placed into a mold to form its initial shape. Upon return to his Berkeley studio, Lipofsky shifted to a more reflective and contemplative approach. He spent countless hours with a diamond saw, pneumatic grinder, belt sander, and sandblasting cabinet, sculpting his blown glass forms into lively and organic expressions of studio craft. 
For close to five decades, Lipofsky worked in glass factories and workshops in more than twenty-five countries on five different continents, earning him the title of the "roving ambassador of glass." A master of adapting to different cultures, he excelled at transcending language barriers and making efficient use of the resources at hand. Discarded molds, surplus glass, and the experience of his colleagues all lent a distinct character to each of his collaborative series. With great respect for glassmakers and their unique environments, Lipofsky consistently followed the path of local talent and molten glass to stunning and surprising outcomes.
[inset image] 
Marvin Lipofsky working with Stefan Stefko and team, Nový Bor, Czechoslovakia [Czech Republic] 1986
photograph by Karel Bartonicek
Courtesy of Marvin Lipofsky Studio 
R2020.1501.026 
©2021 by the San Francisco Airport Commission. All rights reserved.