Kids' Spot: Tree Town
Departures Level 2, Play Area 1F
Continuous
Kid's Spot: Tree Town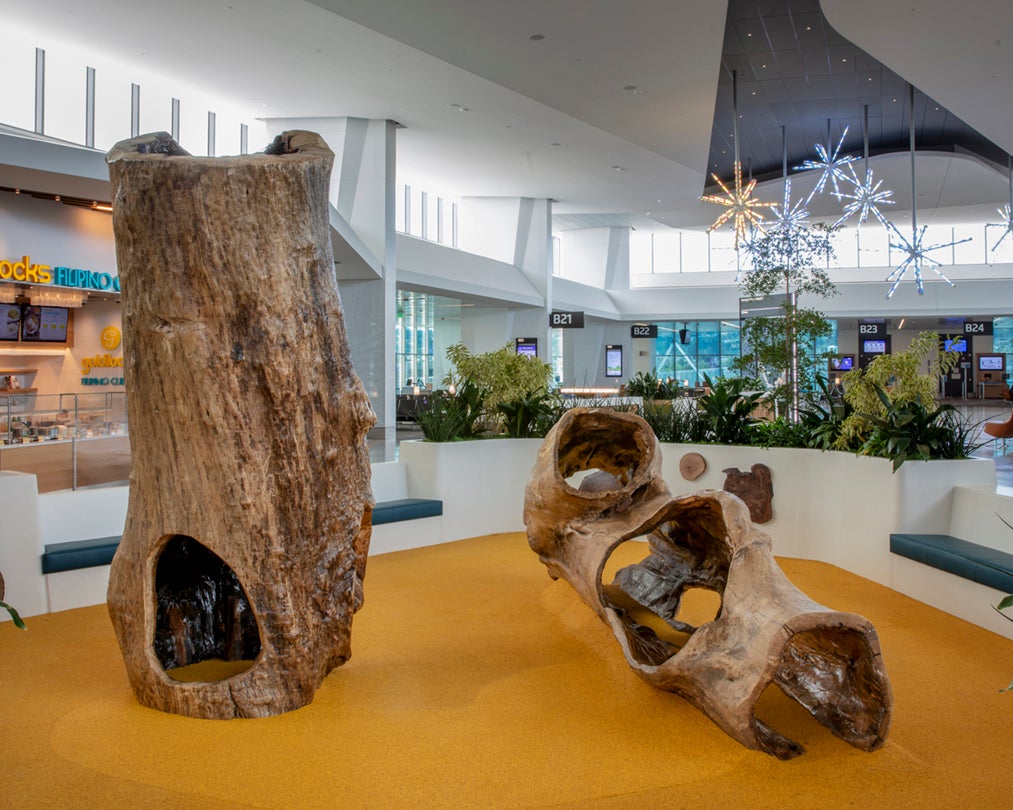 Tree Town is an interactive children's play area honoring one of Northern California's signature natural features, the oak tree. The two structures in the Kids' Spot were produced from a salvaged oak tree that had been naturally weathered and hollowed by the elements and then refinished, sealed, and carved to create a delightful interactive experience for children to enjoy.
The play area also features various tree "cookies" placed along the outer walls, which are a mixture of native tree species and habitats found throughout the Bay Area.
Located post-security in Terminal 1, Boarding Area B, near Gate B19, Tree Town is sure to delight kids and adults alike.