Kari Orvik: Geneva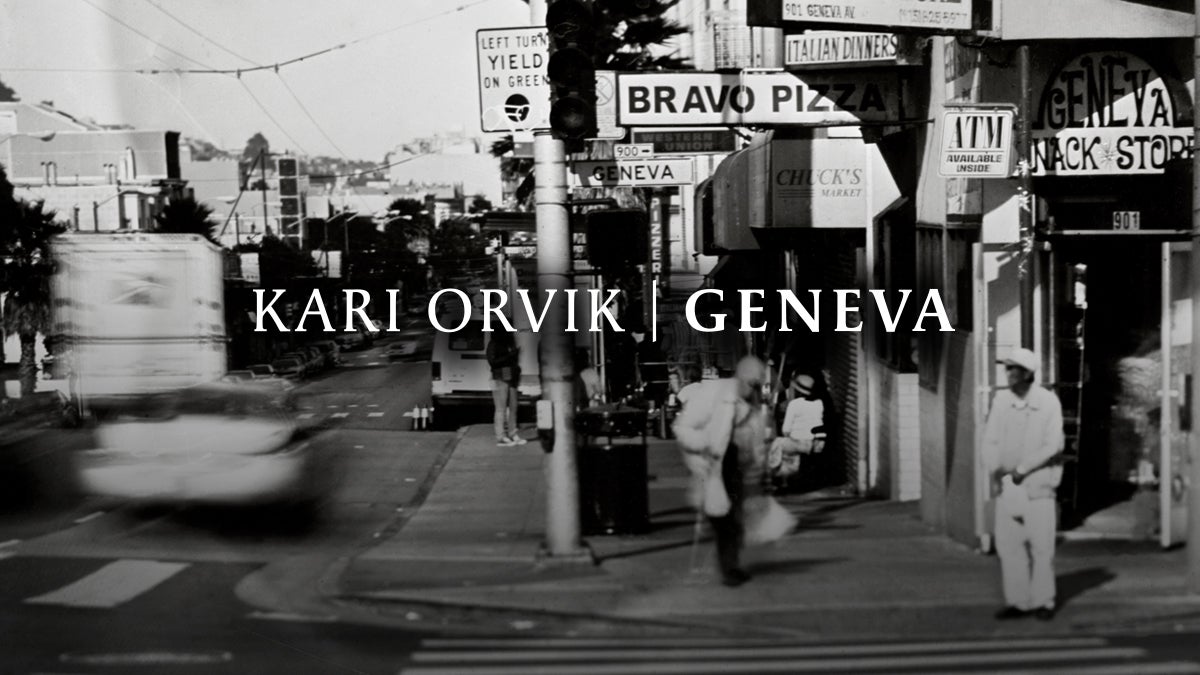 Departures Level 2, Gallery 2E
May 12, 2022 - Nov 29, 2022
Kari Orvik: Geneva
Geneva is an ongoing photography series by photographer Kari Orvik that offers a glimpse into San Francisco's Outer Mission neighborhood at the corner of Mission Street and Geneva Avenue. This has been the location of the artist's tintype portrait studio for the past eight years. A resident of the Mission for over twenty years, Orvik has developed relationships with other residents and small business owners in the neighborhood, photographing them both on the street corner and in her studio. 
 
The series is a personal inquiry and a poetic interpretation of place across multiple photographic formats. Orvik uses nineteenth-century wet plate collodion processes on metal and glass plates, traditional black and white and color film, as well as digital formats. By incorporating historic photographic processes into her contemporary imagery, Orvik considers our present in relation to the city's past.
 
Over time, the photographs have become a document of the neighborhood, parts of which remain and parts of which are no longer there. Amidst the uncertain times of the COVID-19 pandemic, the images acknowledge the resilience of small businesses in the area—some of which have had to close as a result—and the daily relationships and interactions that provide strength and support when it is needed most.
 
Kari Orvik is a photo-based artist and educator. Her work is often site-specific and engages ideas of presence and absence; exploring what we hold onto, what we let go, and where we place value. Orvik's work has been exhibited at the Oakland Museum of California, the Petersen Automotive Museum in Los Angeles, and the Berkeley Art Museum and Pacific Film Archive, where her work is also held in the permanent collection. She has held residencies at Recology San Francisco and the Headlands Center for the Arts in nearby Marin County. She has taught photography at Stanford University; San Francisco Art Institute; City College of San Francisco; and the University of California, Berkeley. Orvik currently operates a tintype portrait studio in San Francisco.

©2022 by San Francisco Airport Commission. All rights reserved.