Jonathan Marquis | Downwaste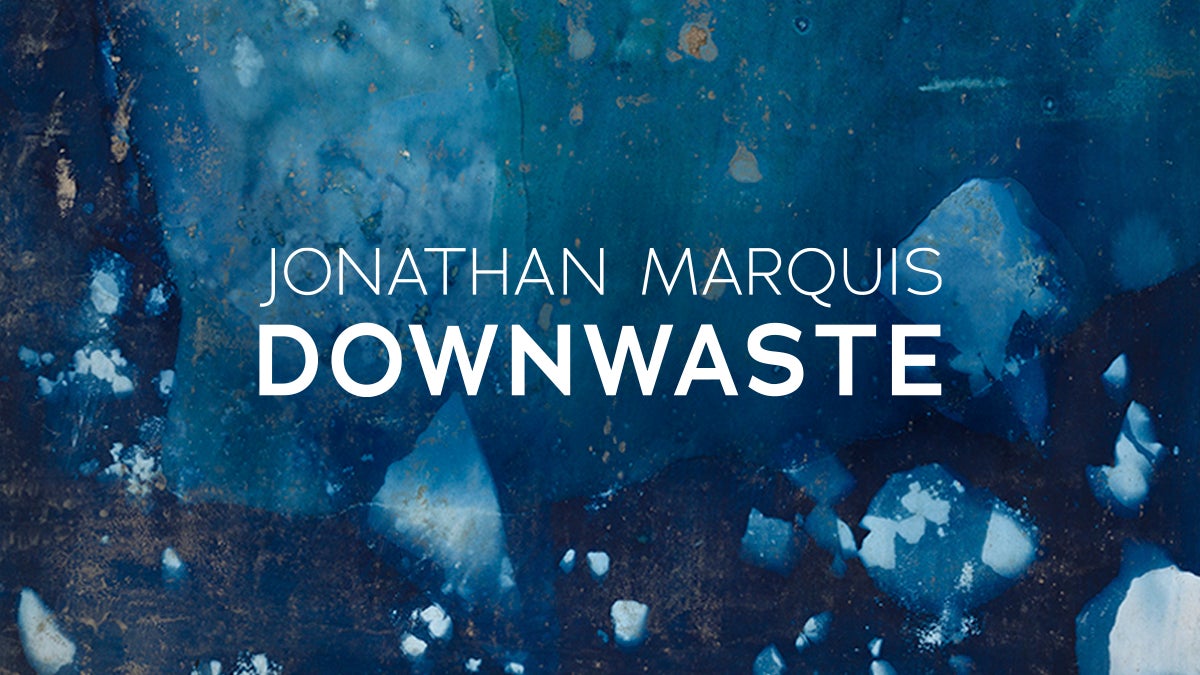 Departures Level 2, Gallery 3A
Apr 27, 2023 - Oct 26, 2023
Jonathan Marquis | Downwaste
For his series, Downwaste, Jonathan Marquis visits glaciers in Montana's Glacier National Park. He uses materials found at their melting edge to produce cyanotypes that visualize glacial melt and respond to glaciers as active agents of ice, rock, and snow. Downwasting is a glaciological term referring to the thinning of a glacier due to the melting of ice. The term's use in this series references the production site of the image while emphasizing the loss of these places due to anthropogenic climate change.
The cyanotype is a slow-reacting UV-sensitive photographic process dating to the 1840s. It was commonly used in contact printing and for reprography in the form of architectural blueprints. The chemical formula, which has changed very little since the 1840s, uses a solution of iron compounds, resulting in the recognizable monochromatic blue color from which the process takes its name. To make a cyanotype for Downwaste, Marquis coats a sheet of paper with cyanotype emulsion and hikes with it in a lightproof container through Glacier National Park to the melting edge of one of the twenty-six remaining glaciers. He then places the paper into the glacial runoff and distributes nearby rocks, ice chunks, and handfuls of glacial silt across the receptive surface. Under the sun, the cyanotype exposes, and the melting edge of a glacier draws itself.
In this way, Marquis approaches each work as a collaboration between himself and the glacier, emphasizing the glacier's presence on the land and the threat of its disappearance. Downwaste invites the viewer to consider glaciers as meaningful actors, whose existence shapes the landscapes that humans and ice coinhabit and depend upon.
Jonathan Marquis (b. 1981) is a multimedia artist, educator, and mountaineer. He received his MFA in 2017 and MA in Art History in 2019 from the University of Arizona. His works have been exhibited across the United States at venues including the Center for Visual Arts in Denver; the Museum of Contemporary Art Tucson; the University of Arizona Museum of Art; and the Missoula Art Museum in Montana. Marquis received a fellowship for interdisciplinary research from the University of Arizona in 2016, and in 2017 he received the Jane W. Williams Art History Research Prize. He currently divides his time working and teaching in Arizona and Montana.
@SFOMuseum
#JonathanMarquis
©2023 by San Francisco Airport Commission. All rights reserved.