The Golden Gate Bridge: Spanning the Strait for Seventy-Five Years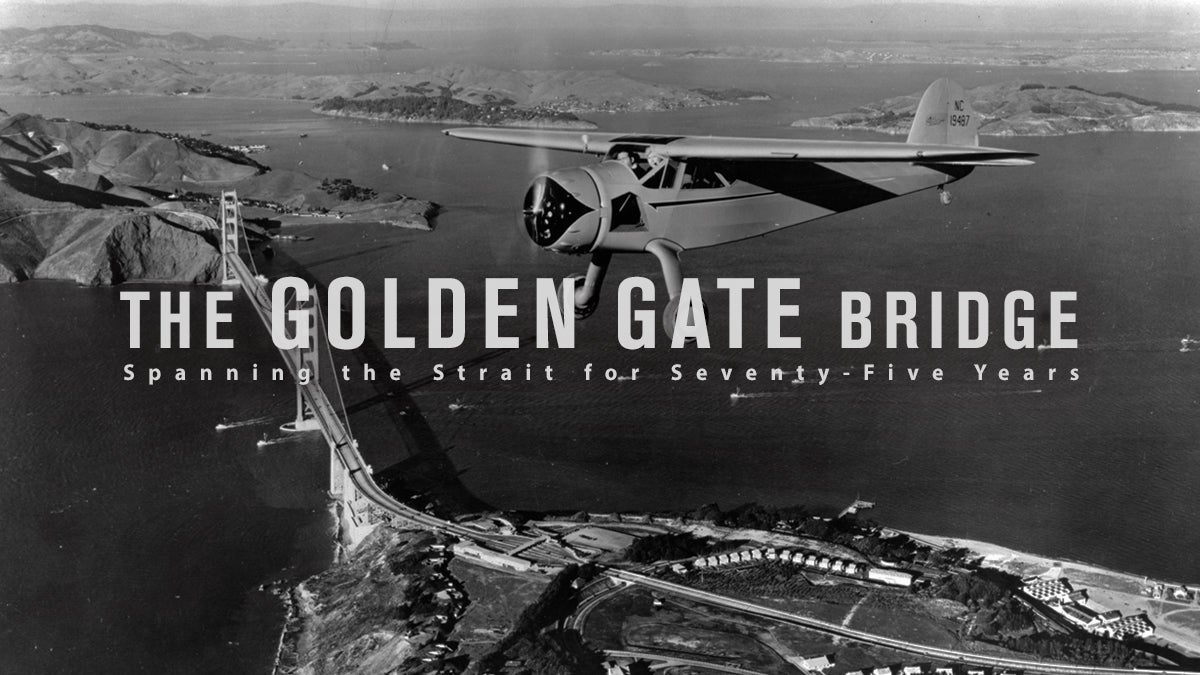 May 2012 - July 2012
The Golden Gate Bridge: Spanning the Strait for Seventy–Five Years
The Golden Gate Bridge, named after the Golden Gate Strait, a navigable channel of water at the entrance to the San Francisco Bay from the Pacific Ocean, has a continuously powerful impact on the imagination. As the globally recognized symbol of San Francisco, California, and the United States, it continues to be a major tourist destination that attracts people from around the world to the San Francisco Bay Area. The Golden Gate Bridge, currently celebrating its seventy-fifth anniversary, is the symbol of the vision, innovation, and spirit of a world-class metropolis.
The Bridge opened to the public on May 27,1937 with great fanfare to celebrate overcoming the herculean task of constructing a suspension bridge of substantial girth with the ability to resist turbulent waters and high winds. The beautifully designed, international orange-clad structure made architectural history as an engineering marvel and a work of art. Due to several innovations in bridge-building technology, the Golden Gate Bridge became the longest suspension bridge in the world and remained so until 1964 when the Verrazano-Narrows Bridge opened in New York.
Given its fame as an engineering wonder for the last three-fourths of a century, the bridge is inevitably associated with other major accomplishments, especially air travel. From the late 1930s through the 1950s, Pan American World Airways, United Airlines, and TWA featured their newest airplanes on postcards and in advertisements gracefully and commandingly flying above the bridge as a means to unite its prestige with transcontinental air travel.
As part of The Golden Gate National Recreation Area, which begins where the Pacific Ocean meets San Francisco Bay, the Golden Gate Bridge is a centerpiece for many recreational activities, including biking, beaches, fishing, sailing, surfing, as well as, private and commercial aerial sightseeing. The Golden Gate Bridge is more than just a structure that links the city of San Francisco to Marin County. It is an internationally revered edifice that honors the human spirit's enterprise, imagination, and success.
©2012 by the San Francisco Airport Commission. All rights reserved.
This exhibit is beyond the security checkpoint, where only ticketed passengers are allowed.