Geir Jordahl: Circle of Life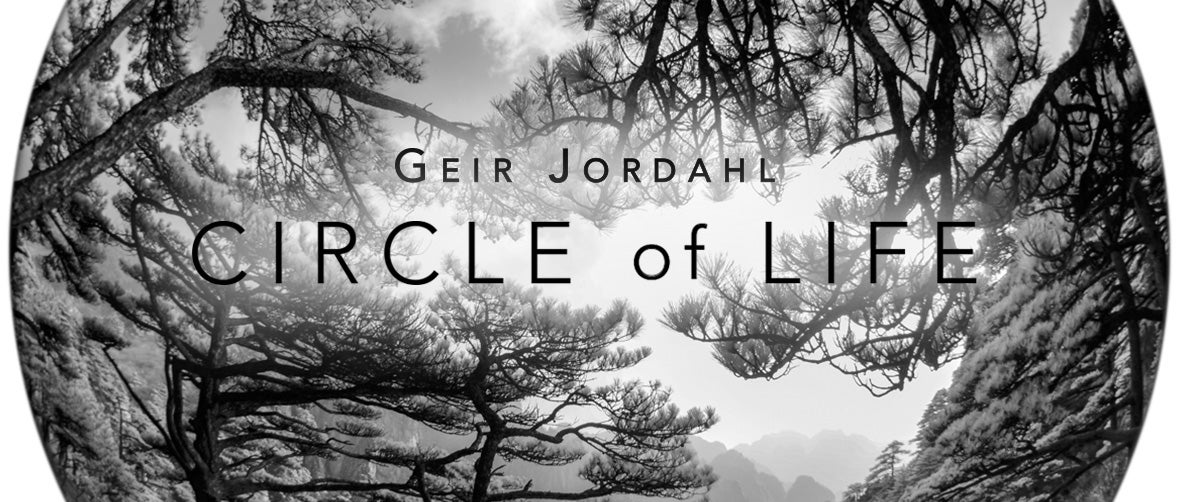 August 2014 - October 2014
Geir Jordahl: Circle of Life
Thirty years of traveling around the world has imbued Norwegian-born photographer and teacher Geir Jordahl with a firm belief that an essential aspect of his creative vision is rooted in travel–literally and figuratively. For Jordahl, exploring the imagination is a worthwhile journey. He investigates the specifics of place within the realm of imagination. In his photography, Jordahl examines his relationship to space and experience by interacting with its periphery through the use of panoramic vision.
In his Circle of Life series, Jordahl evokes a crystal ball-like atmosphere, creating magical and luminous images of Chinese landscapes. Fog-shrouded peaks, large vistas, and crisp details entice the viewer to pause and reflect. Through the use of hemispherical photography and an extreme wide-angle lens, Jordahl invites the viewer to embrace a different way of experiencing a photographic image.
In 1961, Jordahl immigrated with his family to the United States from Kristiansund, Norway. He completed his undergraduate degree from California State University, Hayward, in 1979 and earned a Master of Fine Arts degree in photography from Ohio University. For nineteen years, Jordahl taught at Chabot College in Hayward, California. In 1983, he and his wife, fellow photographer Kate Jordahl, founded PhotoCentral, a nonprofit photographic educational facility in Hayward, California.
Jordahl has exhibited at Ansel Adams Gallery, Yosemite National Park, California; Museum of Modern Art, Tampere, Finland; Museum of Photography, Brauschweig, Germany; and Kodak Gallery, Tokyo, Japan. Selected works are included in the permanent collections of the Bibliothèque Nationale de France, Paris, France; Santa Barbara Museum of Art, Santa Barbara, California; the University of Texas, Dallas; and Yosemite Museum, Yosemite, California. Jordahl lives and works in Hayward, California.
©2014 by the San Francisco Airport Commission. All rights reserved.