Gary Emrich: All Consumed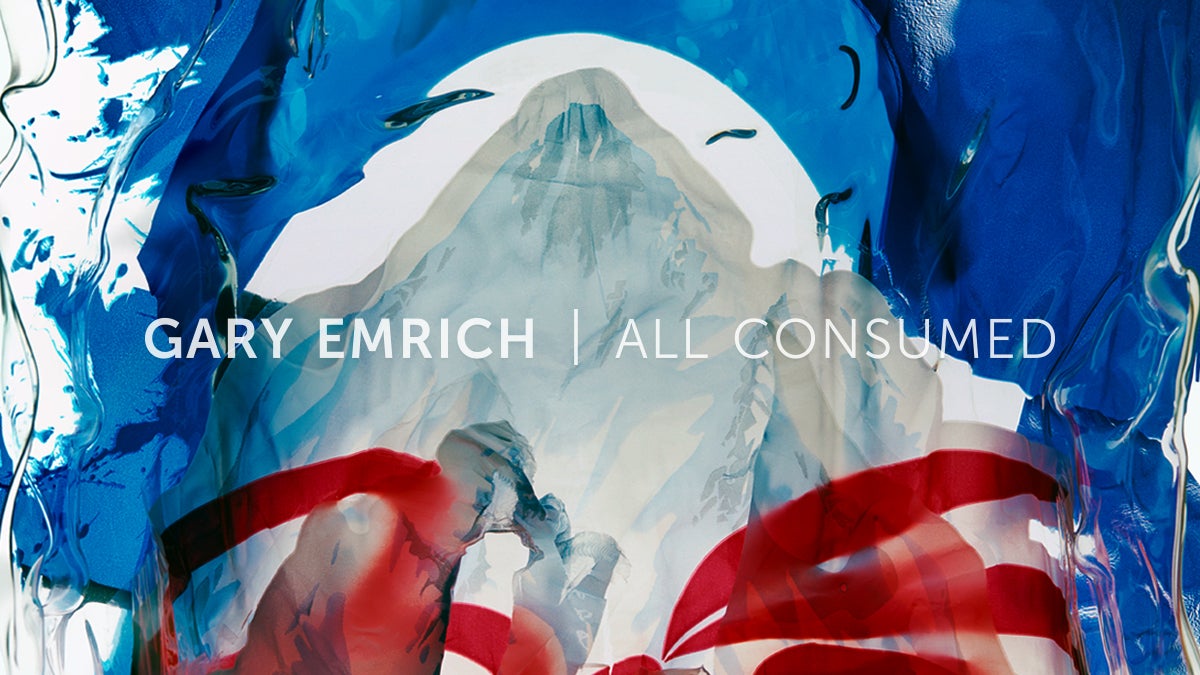 Departures - Level 2
Feb 25, 2021 - Jun 29, 2021
Gary Emrich: All Consumed
Nearly six billion pounds of plastic bottles are discarded each year and it is estimated that half of these once contained only water. With just a third of these containers destined to reach a recycling facility, the 200-billion-dollar bottled water industry stands as a significant contributor to landfills worldwide. In his series, All Consumed, Gary Emrich (b.1955) draws focus on the growing industry, its advertising imagery, and its embrace of single-use packaging.
Bottled water graphics frequently suggest the allure of the natural world—icy glaciers, crisp mountain peaks, blue lakes, and evergreen forests—but the impact of these containers contradicts the scenes they depict. Emrich uses the imagery found on multipacks of water in combination with discarded bottles to create large-scale photographs that address the irony of this marketing approach and raise awareness about the wasteful consumption it encourages.
To create these photographs, Emrich layers a transparent clamshell container with water bottle packaging and places it on a light table in his studio. He then fills the plastic depressions with bottled water and photographs the composition with a large format film camera. Here, Emrich is careful to produce compositions that captivate, challenge, and ultimately beg us to reconsider our own relationship with objects that are so easily consumed and discarded.
Gary Emrich is a Denver-based photographer and filmmaker. He earned a BA from the University of Colorado Boulder and an MFA from the School of the Art Institute of Chicago. Emrich's work has been exhibited at venues including the Dallas Museum of Art, the Boulder Museum of Contemporary Art, the Museum of Art Fort Collins, and the Denver Art Museum, among others. His photographs are held in numerous public and private collections including the Art Institute of Chicago, the Denver Art Museum, and the University of Colorado Art Museum. His work has been featured by publications including ArtWeek, the Chicago Tribune, and the Los Angeles Times. Emrich led the Photography and Video Department at Rocky Mountain College of Art + Design between 2004 and 2014.
©2021 by San Francisco Airport Commission. All rights reserved.