Flying the Main Line: A History of United Airlines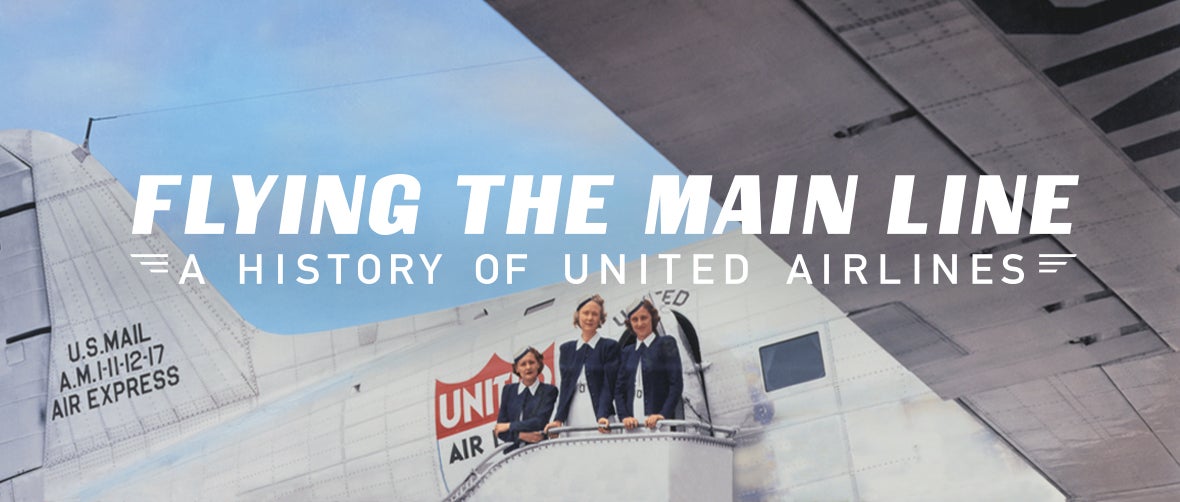 Jul 01, 2017 - Mar 04, 2018
Flying the Main Line
A History of United Airlines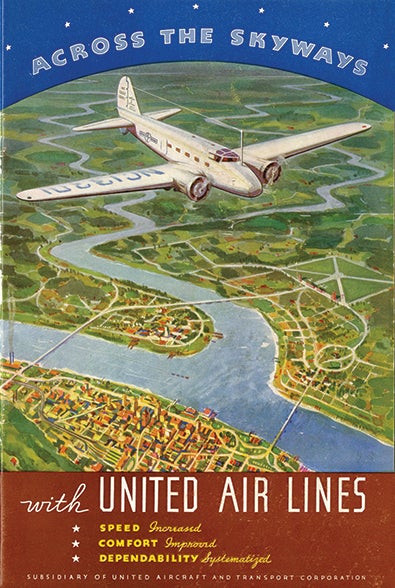 Over ninety years ago, at the dawn of commercial aviation, four companies merged into a single airline that became a preeminent U.S. carrier. With this consolidation of Boeing Air Transport, Pacific Air Transport, National Air Transport, and Varney Air Lines by 1931, United Air Lines was formed.
Under William A. Patterson's leadership from 1934 to 1966, United Air Lines (United Airlines after 1975) excelled at developing domestic service. Its pioneering coast-to-coast route from New York to San Francisco via Chicago became United's signature "Main Line." Its Mainliner fleet of propeller aircraft crisscrossed the country from border-to-border carrying ever-increasing passenger numbers as air travel rivaled the railroads, and the silver airplanes with red, white, and blue markings became familiar sights in the sky and on the tarmac at airports across the land. 
United's service extended to Hawai'i in 1947 and across the Pacific in the 1980s. By the 1990s, the airline was a major international carrier with a worldwide system and customer base. Mergers and acquisitions included Capital Airlines in 1961 and Continental Airlines in 2010. Today, United's 88,000 employees serve more than 100 million passengers annually with flights to over 1,000 destinations.
Flying the Main Line explores the company history from its origins in the biplane and prewar piston-engine eras, with an emphasis on the formative Mainliner decades, through the jet age of global expansion to the present day, including the recently introduced United Polaris service. The exhibition presents over three hundred artifacts and images from SFO Museum, and generous loans from the United Airlines Archives and the United Airlines Historical Foundation.
©2017 by the San Francisco Airport Commission. All rights reserved.