Flight Patterns—Airline Uniforms from the 1960s–70s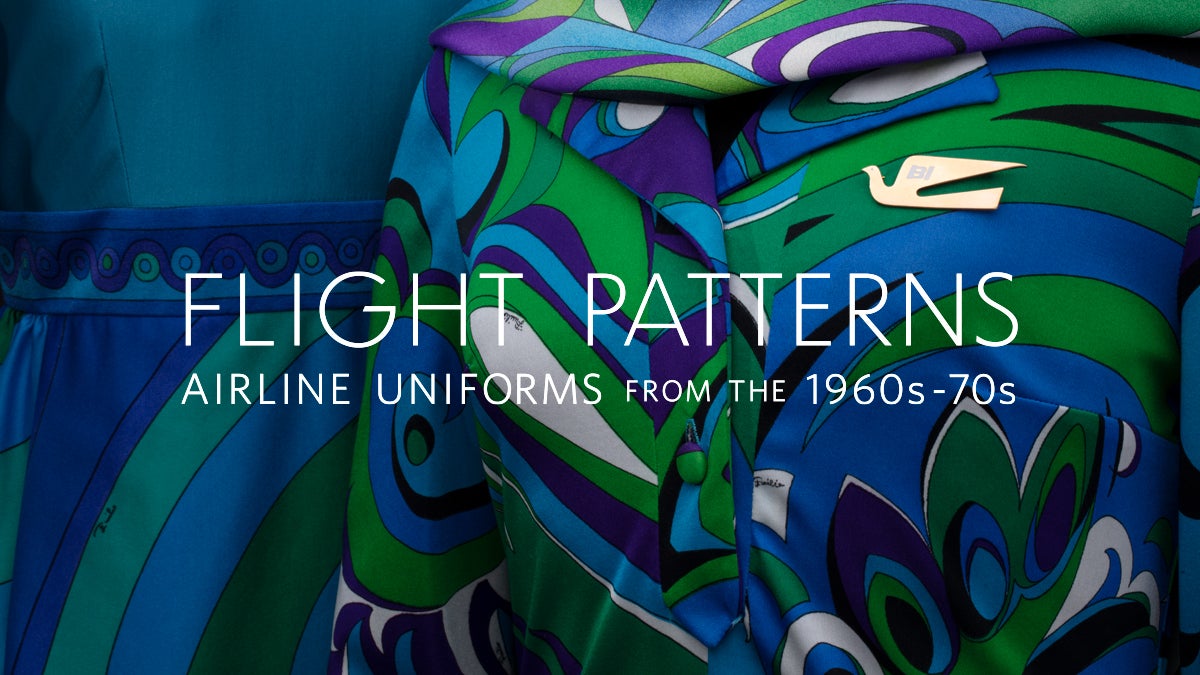 Departures - Level 2
May 25, 2021 - Apr 11, 2022
Flight Patterns—Airline Uniforms from the 1960s–70s 
Women's fashion transformed dramatically during the 1960s and 70s, driven by remarkable social change and a revolutionary youth culture. As fashion designers experimented with new materials and styles on the runway, airlines introduced fantastic and daring uniforms to their cabins. During the 1960s, conservative-yet-elegant flight attendant suits evolved into ensembles that mirrored the fun-loving, free-spirit of the time. Influenced by Mod fashion and other trendy styles, these vibrant uniforms celebrated the allure of the jet-setting flight attendant. Internationally renowned designers including Jean Louis (1907–97) and Emilio Pucci (1914–92) created ready-to-wear outfits fashioned from quick-drying, synthetic fabrics and blends, which replaced earlier items made completely from linen and wool. Many uniforms featured mix-and-match components in bright colors and patterns that gave cabin crew the opportunity to express themselves through their choice of dress.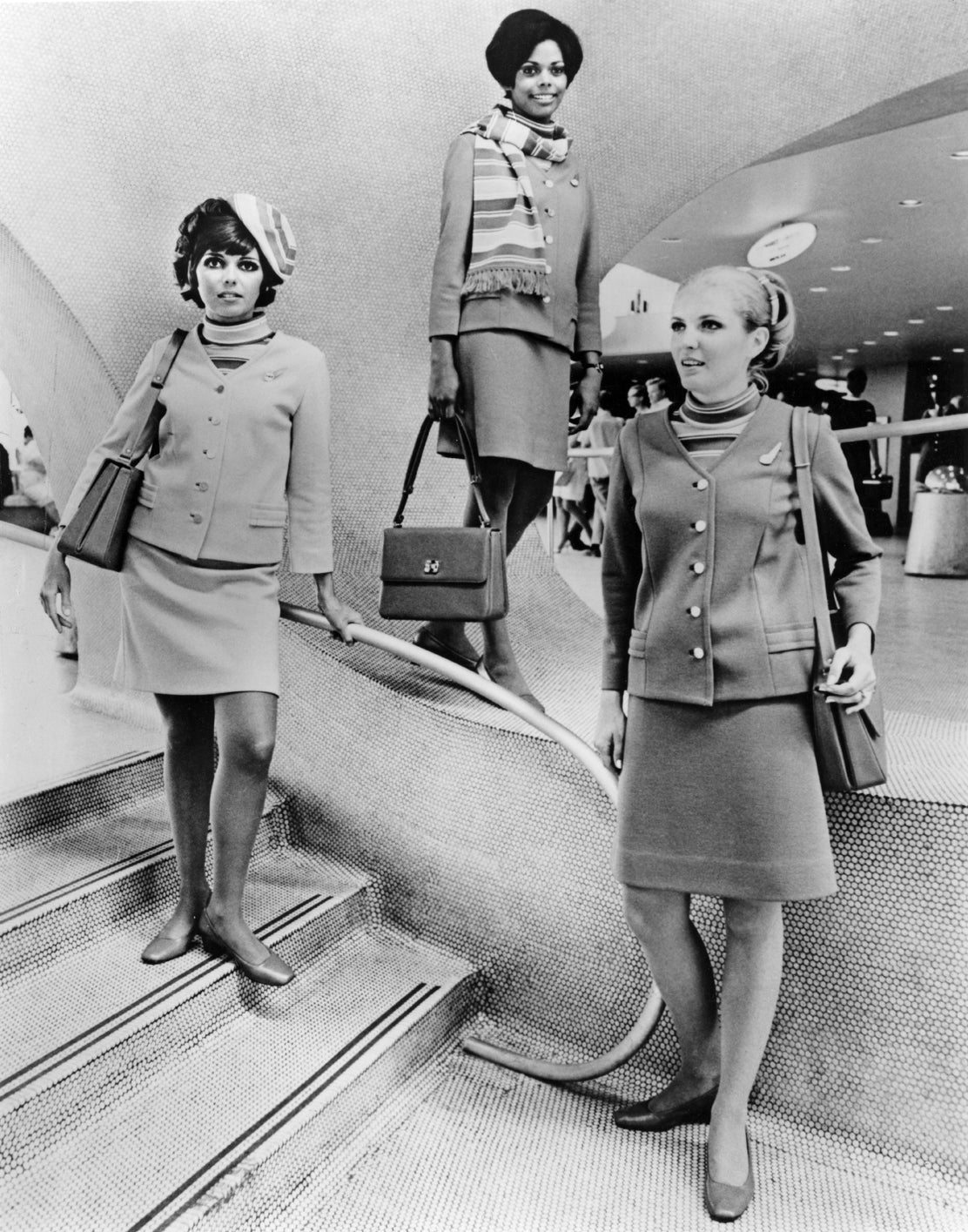 New aircraft technology and changes to the airline industry provided another basis for the 1960s fashion revolution in the sky. Jet-powered airliners carried larger numbers of passengers longer distances, and rising competition between airlines led to high-dollar marketing campaigns. Flight attendants stood at the forefront and their uniforms became integral to brand identity. For the first time, flight attendant uniforms ventured away from tradition and reflected a growing youth culture. Some designers drew inspiration from the mini-skirts and shift dresses popularized by Mary Quant (b. 1930) and London's hip, boutique fashion scene. Even elements of the futuristic creations by Parisian couturier André Courrèges (1923–2016) made their way into airline fashion. It seemed there were no boundaries as airlines combined the luxury of air travel with bold looks. By the end of the decade, flight attendant uniforms became cool and chic rather than regimented and conservative.
The impact of trends and modern style on airline uniforms continued into the 1970s. Synthetic fabrics in vivid colors and striking patterns showcased the glamour of the "Polyester Decade." Airline fashion in the 1970s took note of the growing women's liberation movement, evidenced by forward-thinking ensembles that included pants—a first for female flight attendant wear. Some uniforms featured a lavallière, a loosely tied "pussycat bow" that originated in nineteenth-century France and was revived by Hollywood film stars in the 1940s–50s. Designers in the 1970s looked to other progressive styles from the past, such as the shirtdress, a simple-yet-fashionable, functional garment that allowed for free movement in the cabin. However, color palettes became more traditional towards the end of the decade as shades of brown and navy blue were reintroduced. This exhibition features some of the wilder uniforms made between 1967–74 for Braniff International Airways, Northwest Orient Airlines, Pan American World Airways, Trans World Airlines, and United Air Lines.
[inset image]
Trans World Airlines (TWA) hostesses at John F. Kennedy International Airport (JFK)
wearing Dalton winter uniforms  1968
Courtesy of TWA Museum at 10 Richards Road
R2021.0605.001
©2021 by San Francisco Airport Commission. All rights reserved.