First Flights: Early Women Aviators and their Aircraft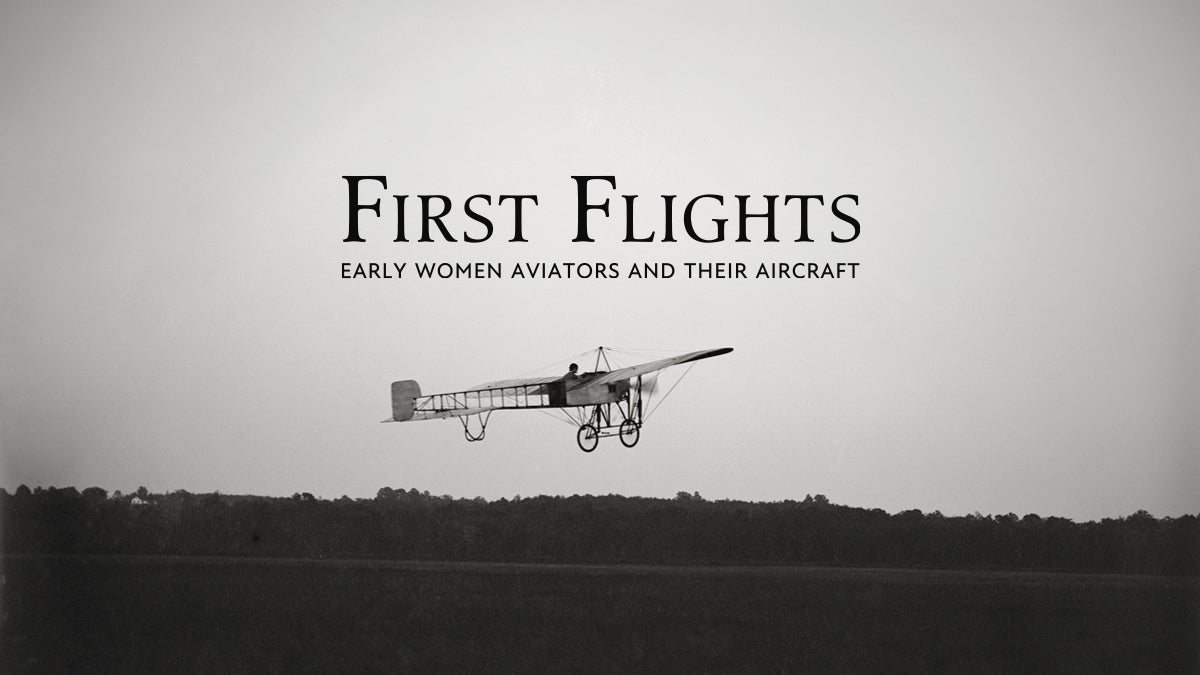 Departures Level 2, Gallery 3C
May 16, 2022 - Aug 21, 2022
First Flights
Early Women Aviators and their Aircraft
More than a century ago, during the initial years of powered flight, flying newly-conceived airplanes was generally considered a highly dangerous sport exclusive to men. Yet, shortly after the first ascents in these fragile, unreliable, motorized aircraft made of wood, cloth, and wires, a number of courageous women took to the skies at a time when popular opinion held that flying was both socially inappropriate and physically impossible for women. They boldly challenged the prevailing gender biases by overcoming the opposition of male flight instructors, extensive harassment from male aviators, and condemnation from the public and newspapers. In 1909, the French stage actor Raymonde de Laroche (1882–1919) learned to fly and, shortly after, earned the first pilot's license awarded to a woman. Other women in Europe and America also became qualified aviators. Over the next several years, these brave women, often referred to by the feminized descriptor "aviatrix," demonstrated their flying skills at air meets, earned victories in air races, and established new aviation records for speed, altitude, and endurance. Although male pilots predominated in numbers and publicity, these first women aviators left an indelible mark of accomplishments and proved to the world that flight was not the exclusive domain of men.
The following photographs are from the collections of various repositories, including the Library of Congress, the Smithsonian Institution's National Air & Space Museum, Wright State University, Southern Methodist University, and the German Federal Archives. They present these women in or next to their airplanes—determined, confident, and ready for flight.
[image above]
Bernetta Adams Miller (1884–1972) flying a Moisant/Bleriot monoplane  1912
Harris & Ewing, Washington, DC
Collection of Library of Congress, Washington, DC
LC-DIG-hec-01548
R2022.1401.001
©2022 by San Francisco Airport Commission. All rights reserved.