Elaine Mayes: It Happened in Monterey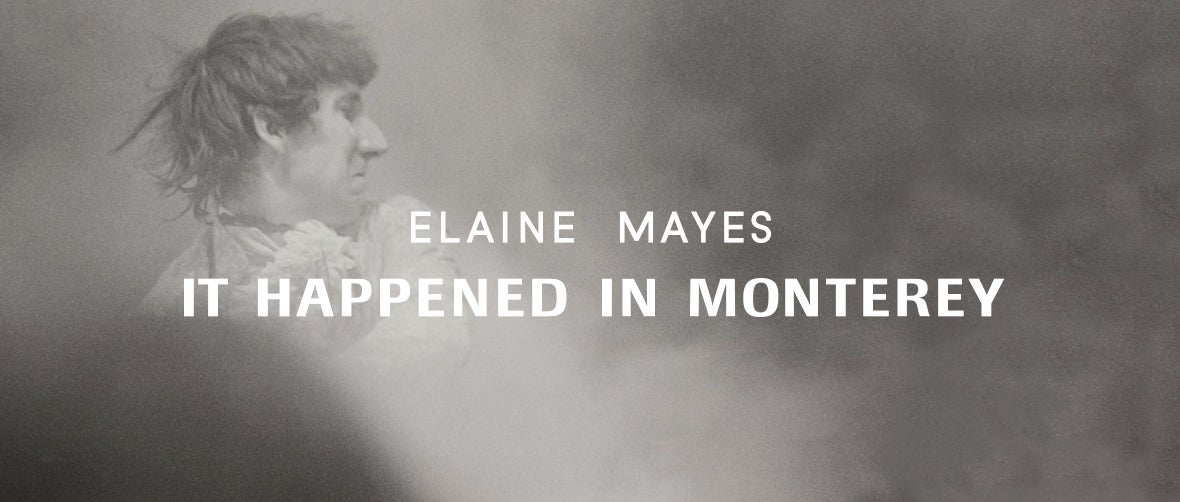 Departures – Level 2
May 04, 2017 - Aug 10, 2017
Elaine Mayes: It Happened in Monterey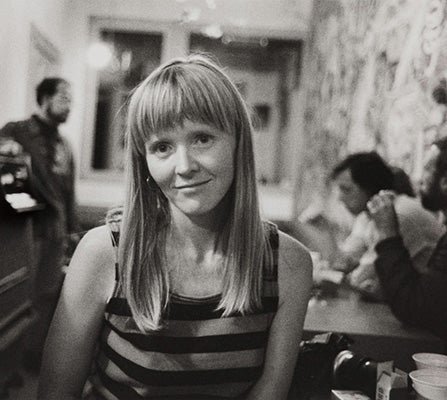 In May of 1967, Elaine Mayes was a young freelance photographer living in San Francisco when Hullabaloo magazine assigned her to document a three-day concert scheduled for June 16th through June 18th at the Monterey County Fairgrounds, one hundred miles south of the city. The Monterey International Pop Music Festival was organized to showcase rock music and soul music as art forms, bringing together acts from the United Kingdom and major regional music centers in the United States—Los Angeles, Memphis, New York City, and of course, San Francisco.
Although she had backstage access, Mayes preferred to see the performances and spent the better part of three days holding her ground in the claustrophobic press pit alongside many of the other 1,000 credentialed writers and photographers. Mayes recalls, "once you left your spot, it was impossible to squeeze back in. And since the stage was about six feet high, seeing the bands wasn't easy." Nevertheless, Mayes managed to photograph nearly every performer, many of whom would profoundly affect the course of rock music and popular culture.
In addition to performances by many San Francisco-based musicians familiar to Mayes—The Grateful Dead, Jefferson Airplane, Janis Joplin—she also photographed the first major appearances in the United States by The Who, Jimi Hendrix, and Otis Redding. The festival was noteworthy for peacefully assembling tens of thousands from the ranks of what the media had dubbed "the Hippie movement," and its tremendous success played a significant role in launching the "Summer of Love" in San Francisco. Mayes' photographs offer a remarkable level of intimacy with performers at this seminal event, remembered by Mayes as "among the best experiences of my life."
Elaine Mayes began her career as a photojournalist in the 1960s, first gaining attention for her portraits of San Francisco's Haight-Ashbury district residents and her images of rock and roll performers. Mayes' career includes several prestigious fellowships and projects that have taken her across the country. She has taught photography at the University of Minnesota, Hampshire College, The Cooper Union, International Center of Photography, Pratt Institute, and Bard College. From 1996 to 2001, Mayes served as Chair of the Photography and Imaging Department at Tisch School of the Arts, New York University, where she currently serves as Professor Emerita. Mayes' work is held in the permanent collections of The Museum of Modern Art in New York; The Metropolitan Museum of Art; Museum of Fine Arts, Boston; and San Francisco Museum of Modern Art. 

This exhibition is part of the regional celebration of the 50th anniversary of San Francisco's Summer of Love. For more information about area-wide events and activities occurring throughout the spring and summer of 2017, please visit the website www.summerof.love.
©2017 by San Francisco Airport Commission. All rights reserved.