Early Women Motorcyclists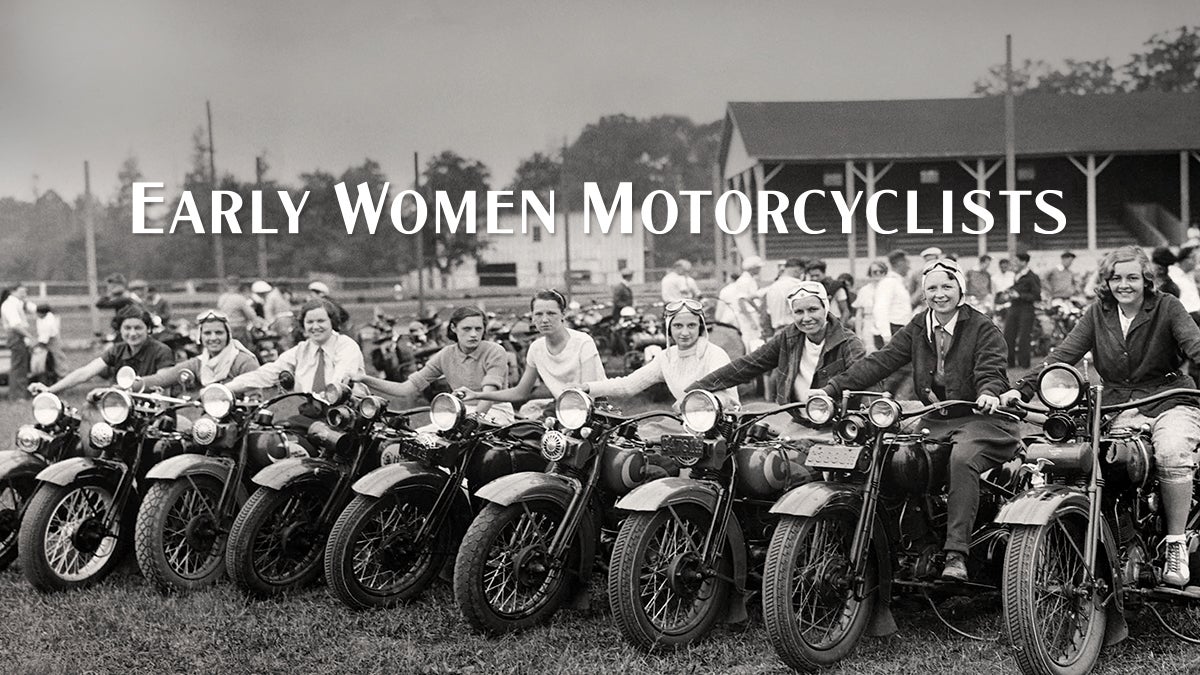 Departures - Level 2
Mar 01, 2021 - Sep 30, 2021
Early Women Motorcyclists
For the past century, inspirational women have paved the way for other motorcyclists to follow in their tracks. In 1915, Effie Hotchkiss (1889–1966) and her mother Avis (1863–1958) departed New York for San Francisco in a sidecar-equipped Harley-Davidson and became the first women to ride across the United States on a motorcycle. The next year, sisters Augusta (1884–1959) and Adeline (1889–1949) Van Buren took a daring trip over a similar route and became the first women to ride across the United States solo on motorcycles. In the 1930s, Dorothy "Dot" Robinson (1912–1999) regularly challenged male competitors in endurance and sidecar races, and during the Second World War, rode as a military dispatch rider with a select group of women. Riding her famous pink Harley-Davidson after the war, Dot Robinson was considered the "First Lady of Motorcycling" and acted as longtime president of the Motor Maids, motorcycling's first and most prestigious club for women.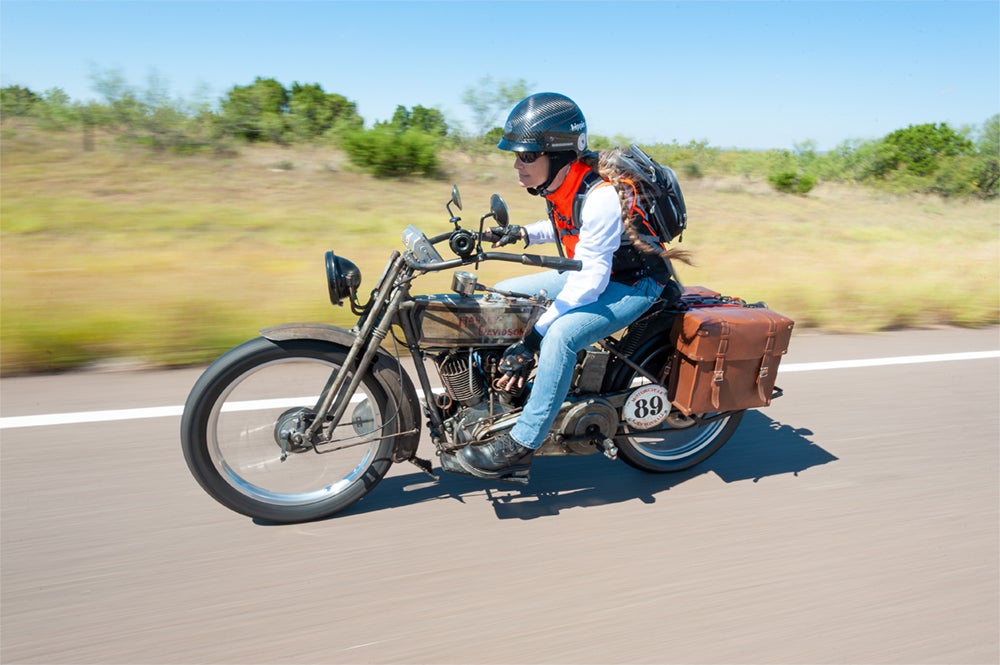 American Motorcyclist Association (AMA) Hall of Fame member Cristine "Cris" Sommer Simmons (b. 1957) is a modern-day champion of women in motorcycling. Cris Sommer Simmons soloed her first motorcycle at age fourteen. In high school she rode a sporty 100cc Yamaha Twin Jet, and by nineteen Cris was riding the first of many Harley-Davidsons she has owned over the years. In 1985, Cris co-founded Harley Women, the first magazine dedicated to women motorcyclists. As a freelance writer, she authored columns for numerous other publications in the United States, Japan, Spain, and Australia. Cris wrote and self-published the award-winning children's book Patrick Wants to Ride, and then shifted her attention to The American Motorcycle Girls: 1900 to 1950 — A Photographic History of Early Women Motorcyclists. In 2010, Cris completed the inaugural Motorcycle Cannonball, a grueling cross-country endurance race for vintage motorcycles. After she finished the race from Kitty Hawk, North Carolina, to Santa Monica, California, on a 1915 Harley-Davidson named "Effie" in honor of Effie and Avis Hotchkiss, Cris rode Effie from Atlantic City, New Jersey, to Carlsbad, California, in the 2016 event, and again in 2018 from Portland, Maine, to Portland, Oregon.     
[inset image]
Cris Sommer Simmons on her 1915 Harley-Davidson "Effie" and the Motorcycle Cannonball  September 20, 2010
photo by Michael Lichter (b. 1955)
Courtesy of Michael Lichter Photography
R2021.0891.017
©2021 by San Francisco Airport Commission. All rights reserved.