Celebrating the 75th Anniversary of the 49ers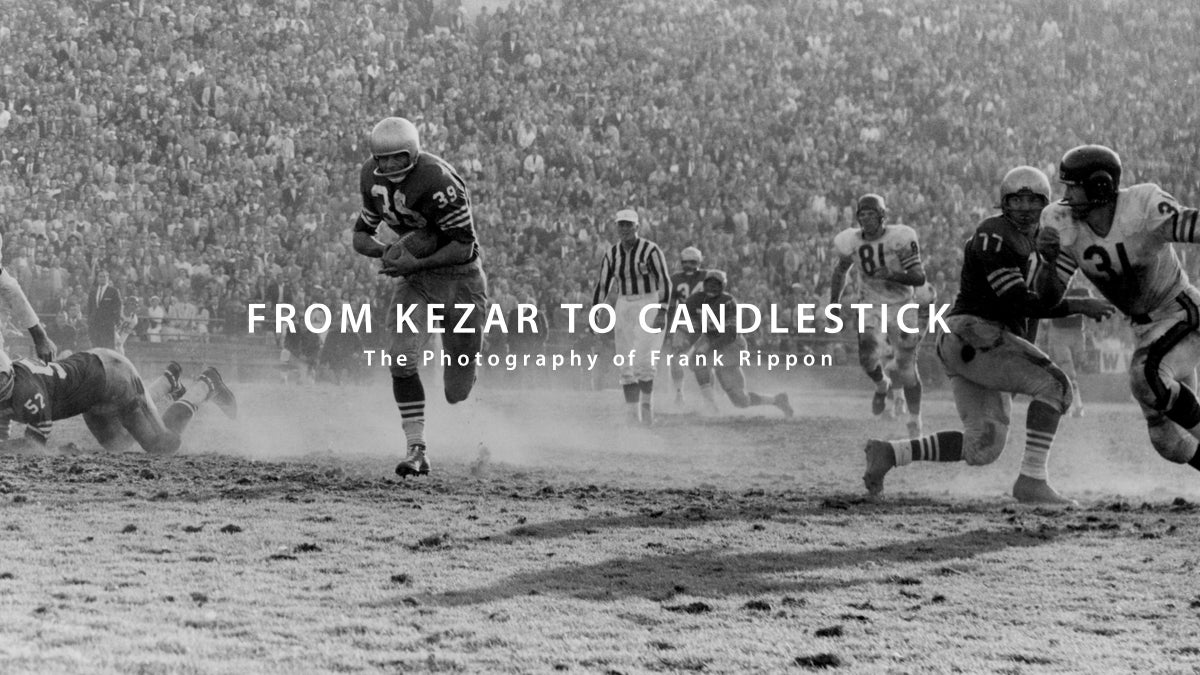 Departures - Level 2
Sep 30, 2021 - Feb 02, 2022
From Kezar to Candlestick: The Photography of Frank Rippon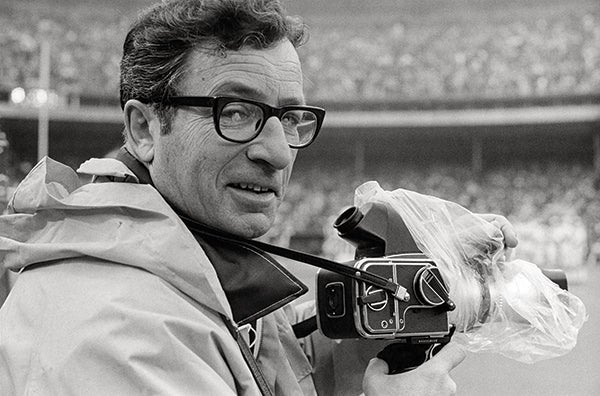 San Francisco native Frank "Rip" Rippon developed a strong interest in both football and photography while attending Polytechnic High School across the street from Kezar Stadium in Golden Gate Park. After graduating in 1936, Rippon was employed in the Photo Reproduction Department at Standard Oil's headquarters in San Francisco and freelanced as a photographer for local college football teams. After the attack on Pearl Harbor, Rippon enlisted in the Army Air Corps and served as Staff Photo Officer with the 364th Fighter Group at Honington, England. Rippon's discharge from the service and return to San Francisco coincided with the establishment of the 49ers as the city's first professional football team in 1946. Rippon approached the 49ers and quickly became their "de facto" team photographer, documenting every home game from 1948 until his retirement in 1984.
With an unerring instinct for where to place and reposition himself around the field throughout the game, Rippon captured unforgettable moments from the first four decades of the team's history. His iconic black-and-white images document the legendary exploits of players who forged an intimate bond with the city and its fans—from early stars like Hugh McElhenny and Bob St. Clair playing at Kezar Stadium, to Joe Montana and the generation of players who brought home the team's first Super Bowl trophy in 1982 and earned the moniker "Team of the '80s" while playing at Candlestick Park. Frank Rippon's photographs stand as the preeminent record of the team's relationship with its host city, and they serve as a testimonial to a photographer's lifelong relationship with his city's football team.
Frank Rippon's work has been featured in numerous newspapers, magazines, and NFL publications, including more than thirty Super Bowl programs. All images in this exhibition are provided Courtesy of the Rippon Family Trust and may not be reproduced, copied, transmitted, or manipulated without the Trust's written permission. Special thanks to the 49ers Museum presented by Foxconn Industrial Internet for introducing SFO Museum to the photography of Frank Rippon.
[image]
Frank Rippon on the field at Candlestick Park  c. 1972
Courtesy of Rippon Family Trust

Founded in 1946, the San Francisco 49ers are the oldest professional sports team in the Bay Area. To celebrate the team's 75th anniversary, SFO Museum presents the photography of Frank Rippon, which was first exhibited as part of the Airport's celebration of Super Bowl 50, hosted by the San Francisco Bay Area in 2016.
© 2021 by the San Francisco Airport Commission. All rights reserved.