The Automatic Age: Coin-Operated Machines
Dec 16, 2017 - Sep 30, 2018
The Automatic Age: Coin-Operated Machines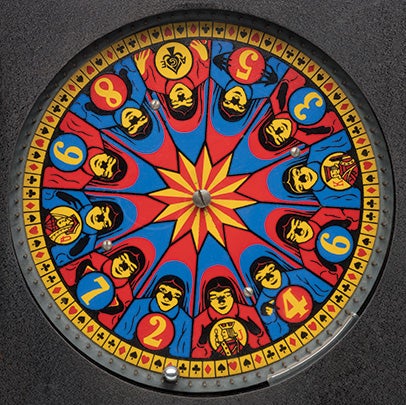 Coin-operated machines combined mechanical novelty and automated convenience. At the drop of a coin, they vended goods, provided entertainment, and offered potential jackpot payouts and free merchandise. These intriguing devices incorporated decorative graphics and innovative mechanisms that captured the attention of people worldwide. Installed on store counters and in saloons, hotels, amusement arcades, and other public places, coin-operated machines generated revenue from clientele and passersby with minimal supervision and maintenance.
The earliest example of a coin-operated device was an automatic holy water dispenser described around 62 BCE by Greek inventor and mathematician Hero. A five-drachma coin dropped into the top of the vessel-shaped font landed on a paddle directly below the coin slot and opened a valve, dispensing a stream of holy water. British inventors pioneered the next era in coin-operated technology, beginning with the honor boxes installed in public houses and inns around 1615. These portable vending machines dispensed tobacco in bulk from a coin-opened door, and by the 1830s, more sophisticated versions vended pre-measured packets. Postage stamp dispensers and machines that sold handkerchiefs, postcards, perfume, sweetmeats, and other confections followed.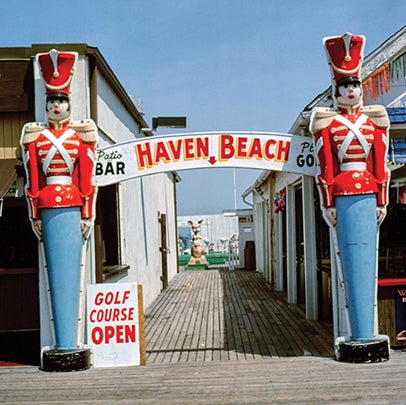 During the late 1800s, the coin-operated, automatic age expanded into the United States with the invention of a multitude of gambling devices, trade stimulators, vending machines, and arcade games. Vertical-wheel and multi-reel gambling devices, nicknamed slot machines for their coin-in-the-slot operation, appeared alongside dice and flip-card machines that mimicked casino games. In areas where wagering was restricted, proprietors installed trade stimulators on their counters. Trade stimulators required an operator, such as a bartender or shop clerk, to verify winning scores and award prizes including cigars, drinks, checks for merchandise, and cash. To comply with anti-gaming legislation, manufacturers designed slot machines and trade stimulators as fortune-tellers, gum vendors, music players, and skill testers.
At the turn of the 20th century, coin-operated amusement parlors captivated the public with automatic phonographs and motion picture viewers. Almost overnight, amusement parlors transformed into penny arcades, stocked with a variety of automatic music machines, picture viewers, fortune-telling scales, strength testers, and other arcade games. The popularity of coin-operated devices surged again during the Great Depression, when pinball machines and amplified jukeboxes provided affordable entertainment. This exhibition highlights devices from the first sixty years of coin-operated mass production, from wooden trade stimulators and curious, novelty gum vendors, to slot machines, racing games, and other automatic marvels.
All objects are courtesy of Joe Welch American Antique Museum in San Bruno, California.
©2017 by the San Francisco Airport Commission. All rights reserved.