Australian Airliners Across the Pacific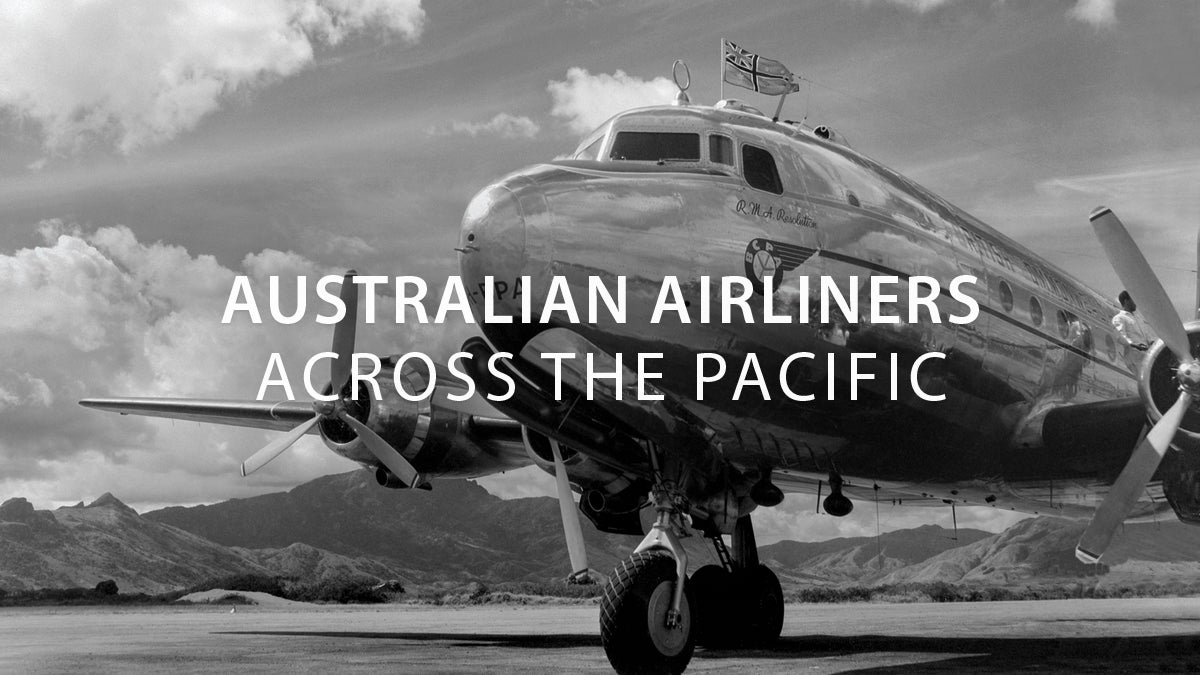 Online Exhibition Only
Mar 04, 2021 - Feb 13, 2022
The Aviation Museum and Library is currently closed due to construction. This exhibition is available online only. We look forward to welcoming you back to our gallery in late 2021.
Australian Airliners Across the Pacific
In the wake of World War II, Australian airline companies embarked on the task establishing an air route across the Pacific Ocean to the United States. Initially, the long, island-hopping journey stopped at several wartime airfields along the way. Australians dubbed this transpacific airway the Southern Cross Route, named after Charles Kingsford-Smith's aircraft the Southern Cross, the first to make the long flight between the two countries in 1928. Smith had named his aircraft after one of the signature constellations of the southern hemisphere. The first passenger flights in the late 1940s lasted almost two days and made three stops along the way. In the decades that followed, faster and longer-ranged aircraft improved the experience of the flight. Today, non-stop air travel between the two countries requires only fifteen hours of flight. This exhibition illustrates the evolution of the aircraft and the passenger service through images drawn from the collections of the Qantas Heritage Collection and AussieAirliners.org.
© 2021 by San Francisco Airport Commission. All rights reserved.