Atmosphere: Portrait of a Film Festival. Photographs by Pamela Gentile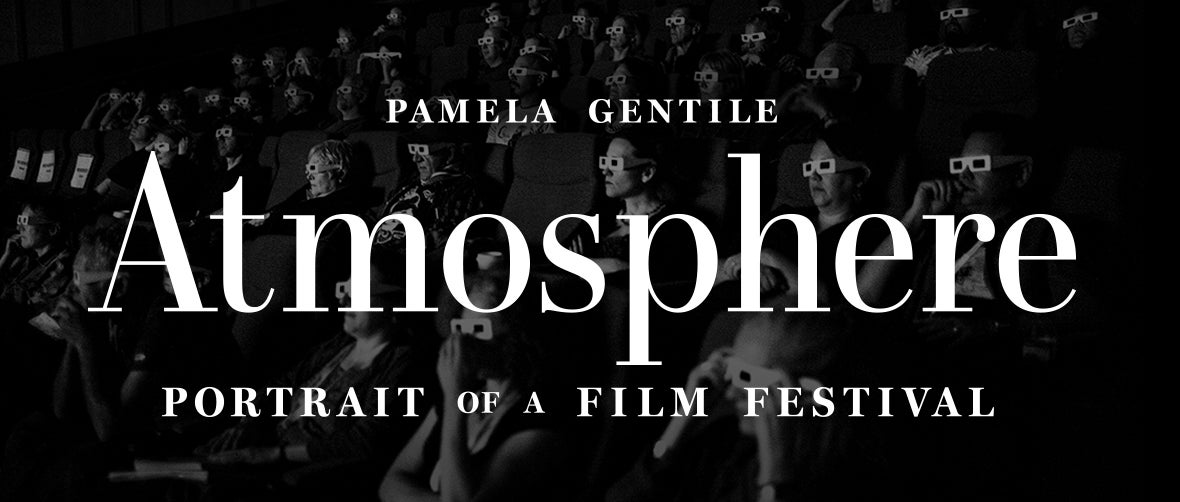 Mar 14, 2017 - Jun 13, 2017
Pamela Gentile
Atmosphere: Portrait of a Film Festival
In conjunction with the 60thanniversary of the San Francisco International Film Festival (SFIFF), photographer Pamela Gentile presents Atmosphere: Portrait of a Film Festival. This collection of evocative images is culled from an archive built over the past thirty years, during which Gentile has been the official photographer for the San Francisco Film Society. The longest-running event of its kind in the U.S. and a major program in the international film festival circuit, the San Francisco International Film Festival has long been regarded as an important showcase for contemporary cinema. This year's film festival is held at venues throughout the Bay Area from April 5 to April 19, 2017.
As a former film studies major, Gentile brings an insider's eye to her ongoing documentation of the SFIFF. Beginning in the mid-1980s, Gentile has built an extensive photographic archive of the film industry, documenting its festivals and faces with a distinct and informed style. Her close relationship with the subject and passion for the cinema reveals itself in photographs that embrace an aesthetic informed by the industry itself: "I wanted to photograph the festival in the way that I saw cinema," Gentile explains. Working quickly in low light conditions with a handheld camera, Gentile moves through the crowd, rendering the event and its participants in a graphic style that visually blurs the line between the festival at hand and the cinema it celebrates.
Pamela Gentile is a San Francisco-based photographer and artist. She received a BA in film studies from the University of Oregon and an MA in film from San Francisco State University. Gentile's work has been featured in numerous publications including the San Francisco Chronicle, The New York Times, Vanity Fair, The Wall Street Journal, and Photo District News. Her work is held in the permanent collection of the San Francisco Film Centre and on view in a concurrent solo exhibition at the Leica Gallery in downtown San Francisco from April 5 through May 31, 2017.
© 2017 by the San Francisco Airport Commission.