Art School of San Francisco Bay's Manga Drawing Club
Arrivals – Level 1
January 2020 - May 2020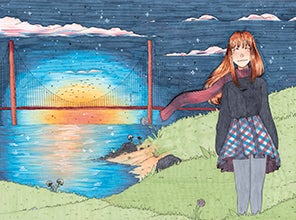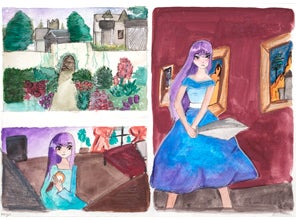 Art School of San Francisco Bay's Manga Drawing Club
Founded in 2011, Art School of San Francisco Bay grew from the desire to teach classical art skills to students in a manner that appeals to a wide audience. Art School of San Francisco Bay now spans three studio locations: San Francisco, Mountain View, and San Jose. The organization offers a variety of sessions and weekly courses to students of all ages—children and seniors alike. Topics range from traditional media with an emphasis on technique and broad cultural influences to sculpture and digital work, as well as animation and comic-style drawings.
Manga, a popular Japanese art in the form of comic books, tells stories through pictures and words. Manga illustration emphasizes exaggeration and simplification more than most art styles. For many, the childlike simplicity of manga illustration is what makes it so appealing. The Manga Drawing Club's weekly group classes consist of children and teens. The club's goal is to refine the appeal and clarity of character drawing for the purpose of storytelling. Most importantly, it provides a safe learning environment. Students can collaborate on stories and drawings and explore what they love about them under the guidance of classically trained and open-minded teachers who enjoy the craft as much as the students. The artwork in this exhibition was created by Art School of San Francisco Bay's Manga Drawing Club students ages ten to seventeen.
©2020 by the San Francisco Airport Commission. All Rights Reserved.