Ansel Adams: Manzanar War Relocation Center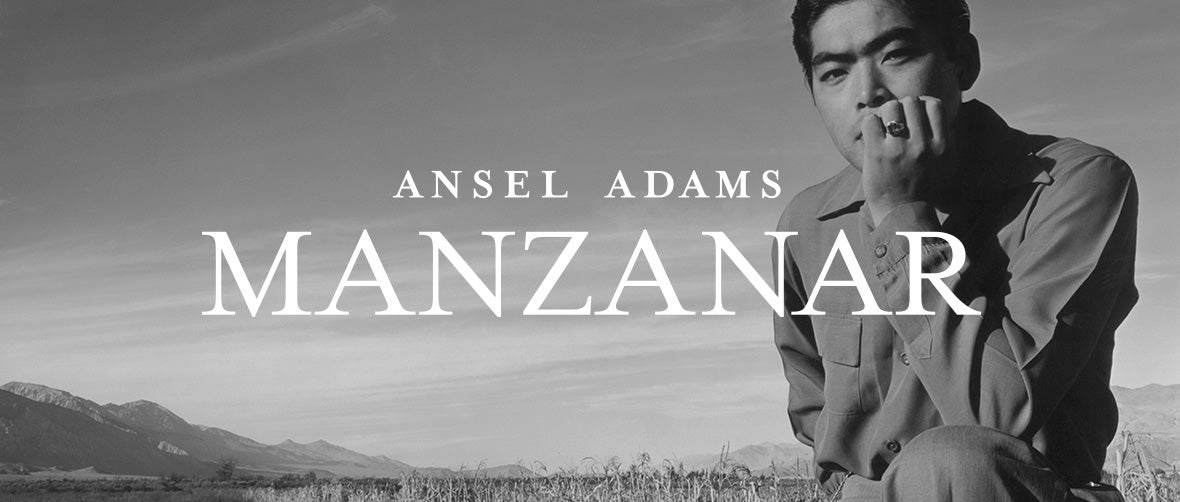 Sep 29, 2016 - Dec 30, 2016
Ansel Adams: Manzanar War Relocation Center
In 1943, renowned photographer Ansel Adams (1902–84), famous for his western landscapes, documented the daily life of Japanese Americans interned at the Manzanar War Relocation Center during World War II. The internment camp was located in Inyo County, California, on the eastern edge of the Sierra Nevada Mountains. In 1944, Adams published a number of the photographs with accompanying text in Born Free and Equal: The Story of Loyal Japanese Americans.
Fear of espionage, coupled with escalating racial prejudice after the bombing of Pearl Harbor in December 1941, led President Franklin D. Roosevelt to sign Executive Order 9066 in 1942 forcing more than 110,000 Japanese Americans to leave their homes in California, parts of Arizona, Washington, and Oregon. Internees were sent to ten remote relocation camps throughout the western United States and Arkansas. Japanese Americans had only days to decide what to do with their properties and belongings before boarding military-guarded vehicles. Internees took with them only what they could carry to the makeshift centers. Each family received an identification number—none knew precisely where they were going or for how long. Many were American citizens, while others were resident aliens.
At Manzanar, internees faced a severe desert climate where temperatures reached up to 110ºF in the summer and often fell below freezing in the winter. Within the barbed-wire enclosed site, Japanese Americans lived in cramped barracks with little privacy. Even under such dire circumstances, the internees persevered. They published a newspaper and established churches, temples, and recreational clubs. Internees at Manzanar worked a variety of jobs, from tending crops and raising livestock to serving as doctors, nurses, and teachers.
Many of the internees lived at Manzanar for over three years. At its most crowded, in September of 1942, over 10,000 Japanese Americans lived at the camp. By 1944, 6,000 remained. A few months after the war ended in 1945, the remaining several hundred left. In 1988, Congress implemented the Civil Liberties Act, apologizing on behalf of the nation for the "grave injustice" Japanese Americans experienced during the war, and offering restitution to surviving internees. The official presidential letter by President Bill Clinton sent with redress checks in 1993 proclaimed, "We must learn from the past and dedicate ourselves as a nation to renewing the spirit of equality and our love of freedom." Manzanar was designated a National Historic Site in 1992.
© 2016 by the San Francisco Airport Commission.