Annu Palakunnathu Matthew: Memories of India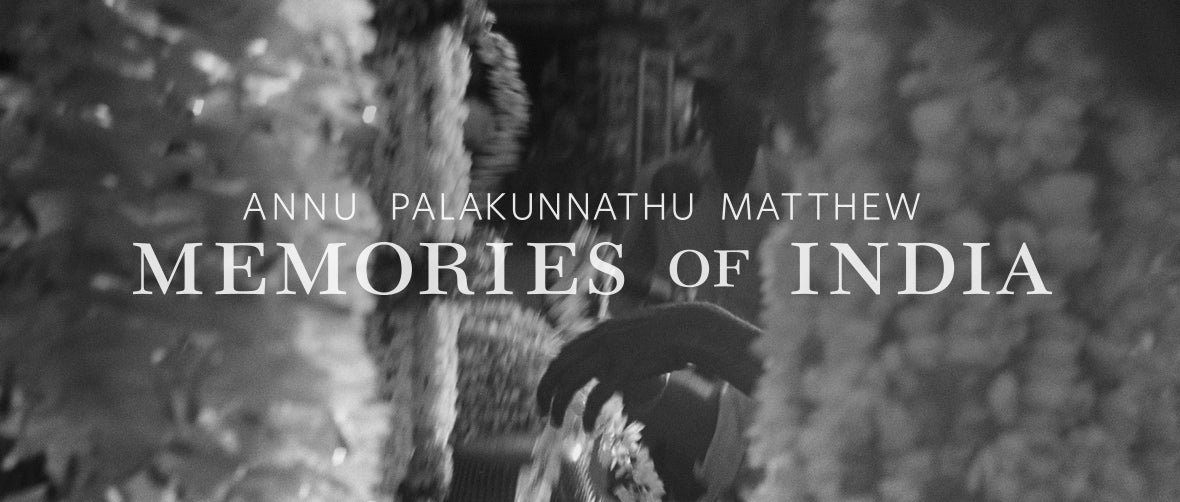 Nov 02, 2017 - Feb 15, 2018
Annu Palakunnathu Matthew: Memories of India
Born in England in 1964, Annu Palakunnathu Matthew spent her teenage years living in India before moving to the United States, where she currently resides. In her series, Memories of India, Matthew returns to India to produce ethereal images of daily life in her cultural homeland. As an artist who relates to multiple cultures, Matthew works with the sense of someone who is both an insider and an outsider, creating images that are nostalgic and familiar, while also evoking a sense of discovery.
"For me, these photographs are evocative of the melody of a Raga in Indian music—where the notes form a poignant, haunting melody that will transport me, and the viewer, into memories of my homeland India," Matthew explains. Looking for images that recall old memories, Matthew embraces the soft focus and unpredictable rendering of a simple plastic Holga film camera. Details are obscured by dense shadows and bright lens flares; characters are reduced to silhouettes, and a hazy, almost palpable atmosphere permeates the images. We are left with dreamlike moments that recall the sights, smells, and sounds of India, seen through the lens of Matthew's memory.  
Annu Palakunnathu Matthew is a Rhode Island-based artist and educator. She is a professor of photography and the director of the Center for the Humanities at the University of Rhode Island. Matthew's work has been exhibited at venues including the Newark Museum, the Royal Ontario Museum, the Guangzhou Biennial of Photography, and is scheduled for an upcoming exhibition at the Museum of Fine Arts, Boston. Her work is held in the permanent collections of the George Eastman Museum in Rochester, New York; the Harvard Art Museums in Cambridge, Massachusetts; and the Center for Creative Photography, Tucson, Arizona, among others. Her work has been featured in numerous publications including The New York Times Magazine, CNN, and Buzzfeed. Matthew has been the recipient of several prestigious awards and fellowships including the MacColl Johnson Fellowship in Visual Arts, a Fulbright Fellowship, the John Gutmann Fellowship, and the American Institute of Indian Studies Creative Arts Fellowship.
©2017 by the San Francisco Airport Commission. All rights reserved.