Alex Ramos: Railroads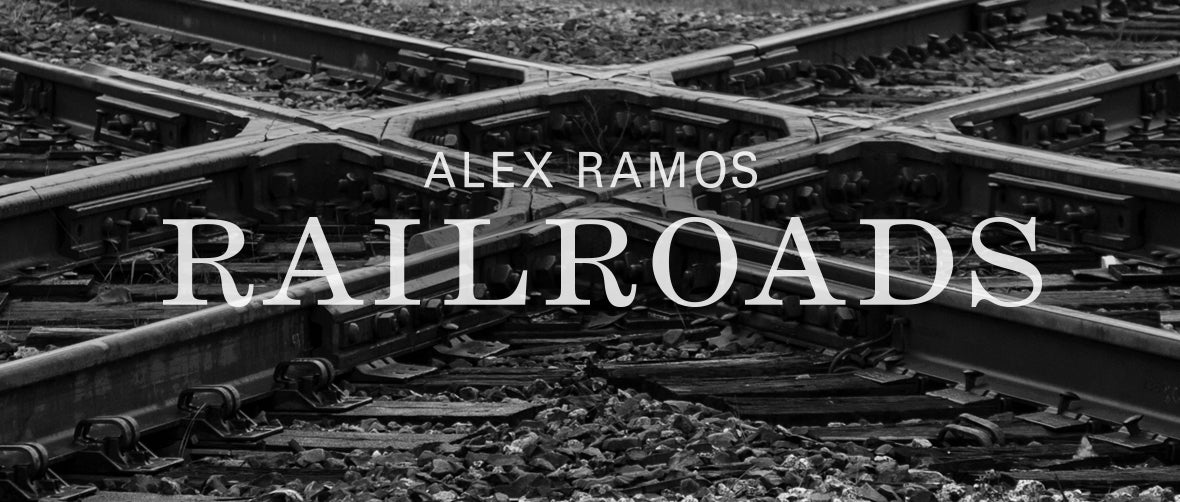 Dec 13, 2016 - Mar 10, 2017
The railroads serve as a channel of escape and getaway; low enough in altitude to still enjoy the beauty of the landscape. The magic of trains is a mystery I continue to pursue to this day, the only sure clues captured with my camera.
—Alex Ramos
Alex Ramos: Railroads
America's railway system connects urban centers through vast stretches of land and thousands of miles of steel track and wooden trestle. During the nineteenth century, a network of locomotives, powered by coal-fired steam, propelled freight and passengers. By 1869, the Transcontinental route linked Omaha, Nebraska, to Oakland, California. Travelers and goods sped across the country on a two-week trip, in contrast to a six-month journey by wagon train fraught with hardship, danger, and uncertainty. Cities and towns grew quickly along railways, with links to numerous lines throughout the nation. Today, while highway and airline routes are the preferred choice for passenger travel, modern diesel-electric locomotives traverse the rails as an essential mode of freight transit.
Alex Ramos is a San Francisco Bay Area photographer with a deeply rooted passion for railroading. As a child, the Berkeley native was fascinated by the late-night passage of Amtrak's Coast Starlight as it raced by his home towards Seattle. Before long, weekend ventures to the California State Railroad Museum led to road trips across the state, "to track down two-mile-long, 3,000-ton steel snakes easing their way through the landscape." Ramos captures the technical might and nostalgia of train travel with his camera. In Railroads, he explores the sights, sounds, and force of the modern railroad in American landscapes.
©2016 by the San Francisco Airport Commission. All rights reserved.