Alejandro Durán: Washed Up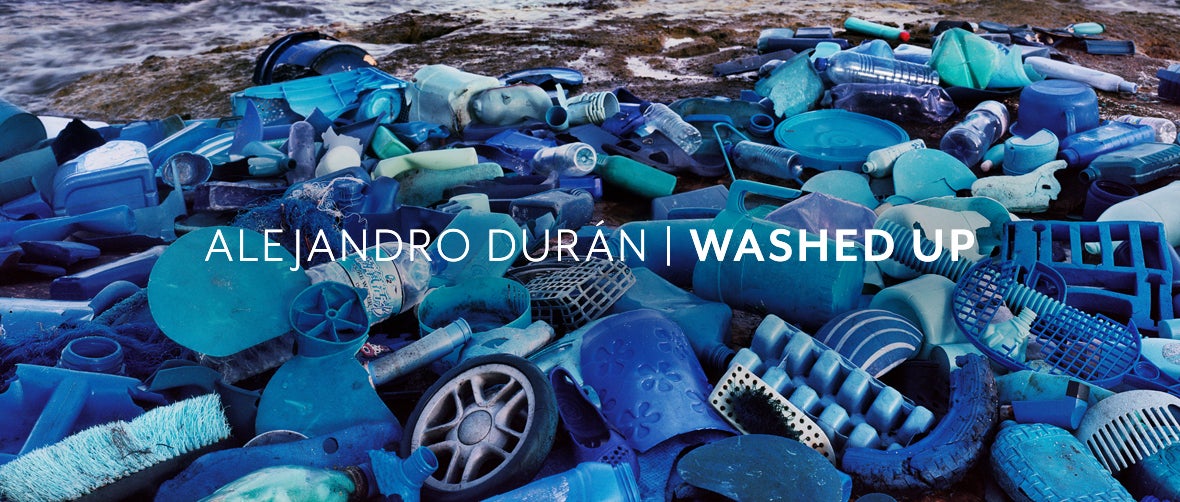 Aug 01, 2019 - Dec 05, 2019
Alejandro Durán: Washed Up
According to Alejandro Durán his Washed Up series "transforms the international debris washing up on Mexico's Caribbean coast into aesthetic yet disquieting works." Durán photographs the various waste he collects and makes into assemblages on site. "At times he distributes the objects the way the waves would; at other times, the plastic mimics algae, roots, rivers, or fruit, reflecting the infiltration of plastics into the natural environment." In Brotes, Durán implants a number of washed-up toothbrushes into the earth as if they are plants shooting up from the ground. In Bombillas, lightbulbs appear on the shore, resembling creatures emerging from the sea to spawn their offspring. More than surreal landscapes, Durán's images serve as a reminder of the dire consequences of worldwide environmental pollution.  
Sian Ka'an, which means "Origin of the Sky" in Mayan, is one of Mexico's largest federally protected areas and a designated UNESCO World Heritage Site. Located on the east coast of the Yucatán peninsula, it contains tropical forests, wetlands, and sandy beaches. Durán has identified plastic waste from fifty-eight nations and territories on six continents that has riddled the shore along its coast. Through his images, Durán "depicts a new form of colonization by consumerism" in which even protected land is threatened by our relentless consumer culture of disposable products. Washed Up encourages viewers to pause and consider how our actions have far-reaching effects on the natural world.
Born in Mexico City, Alejandro Durán (b. 1974) is a multimedia artist based in Brooklyn, New York. Through photography, installation, and video, his work examines the fraught intersections of man and nature. He received an MA in Teaching from Tufts University (1999) and an MFA in Poetry from the New School for Social Research (2001). Durán has exhibited his work at the Galería Octavio Paz at the Mexican consulate in New York, Hunter College's East Harlem Gallery, Fotografie Forum Frankfurt in Germany, and the Mt. Rokko International Photography Festival in Japan. Durán's work has been featured in publications such as Photoviz (Gestalten, 2016), Unexpected Art (Chronicle Books, 2015), and Art & Ecology Now (Thames & Hudson, 2014). Durán has taught youth and adult classes in photography and video since 2002 and has worked as a museum educator at the Museum of Modern Art and the International Center of Photography in New York. 
©2019 by San Francisco Airport Commission. All rights reserved.