Alcatraz: The Last Day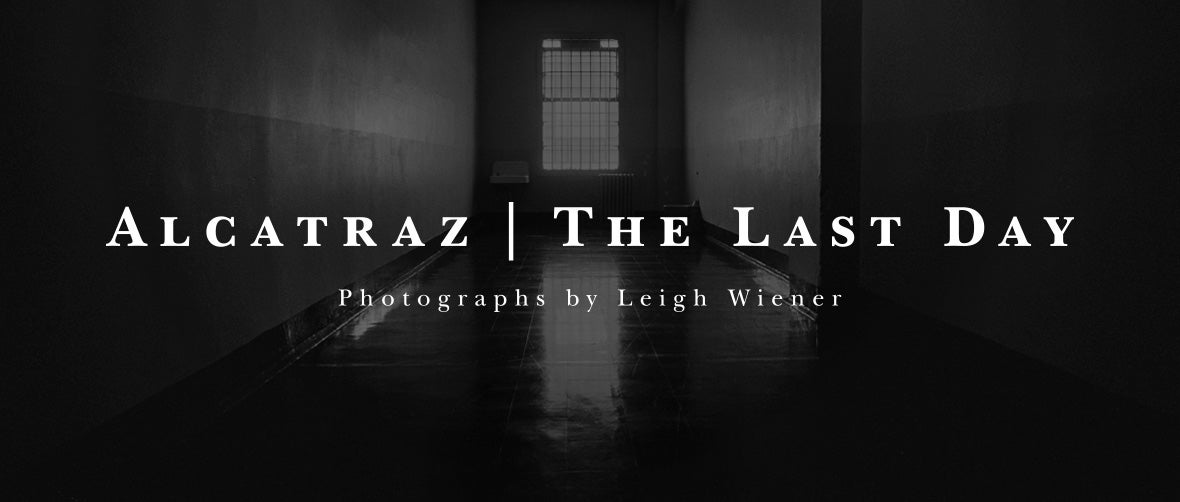 Departures - Level 2
October 2014 - November 2014
...You, the photographer, are the decisive element in the taking of the photograph, not some hyped-up moment. Your sensitivity and your understanding of the subject matter, and your point of view, will determine whether your photograph is decisive or not.
Leigh Wiener (1929–93)
Leigh Wiener: Portraits
7410, Inc. 1987
Alcatraz: The Last Day Photographs by Leigh Wiener
Award-winning California-based photographer and photojournalist Leigh Wiener, whose career spanned five decades, produced a substantial array of images ranging from entertainers, musicians, and artists to industrialists, heads of state, and United States presidents. While primarily known as a portrait photographer, Wiener also photographed architecture, Malibu surfers, and bullfights in Tijuana, Mexico. As the son of a newspaper businessman, Wiener met celebrated photojournalist Arthur Fellig, better known as Weegee, which at an early age sparked a mentorship that fostered Wiener's love for photography.
Wiener attended the University of California, Los Angeles (UCLA) in 1946, and while there he worked in the library of the Los Angeles Times. After university, he briefly worked as a staff photographer for the Times, but his career was interrupted due to military service in Europe where Wiener was Army photographer for Stars and Stripes. Wiener also worked as a freelance photographer for Life, Time, Fortune, and Sports Illustrated. He created and  co-hosted the Emmy-winning television show "Talk about Pictures" on KNBC in Los Angeles, California.
On March 21, 1963, Leigh Wiener was on assignment for Life magazine to document the closing day of the notorious Alcatraz Federal Penitentiary. Alcatraz, a former military post and army disciplinary barracks, became America's most dreaded federal prison in the 1930 and 40s. Wiener's crisp never-before-seen, black-and-white photographs capture the intensity of Alcatraz.
Wiener taught photography at UCLA and conducted lectures and seminars in the United States and overseas. His photographs are in the permanent collection of the National Portrait Gallery in Washington, DC.
©2014 by the San Francisco Airport Commission. All rights reserved.