Above SFO: The Aerial Photography of Marshall Moxom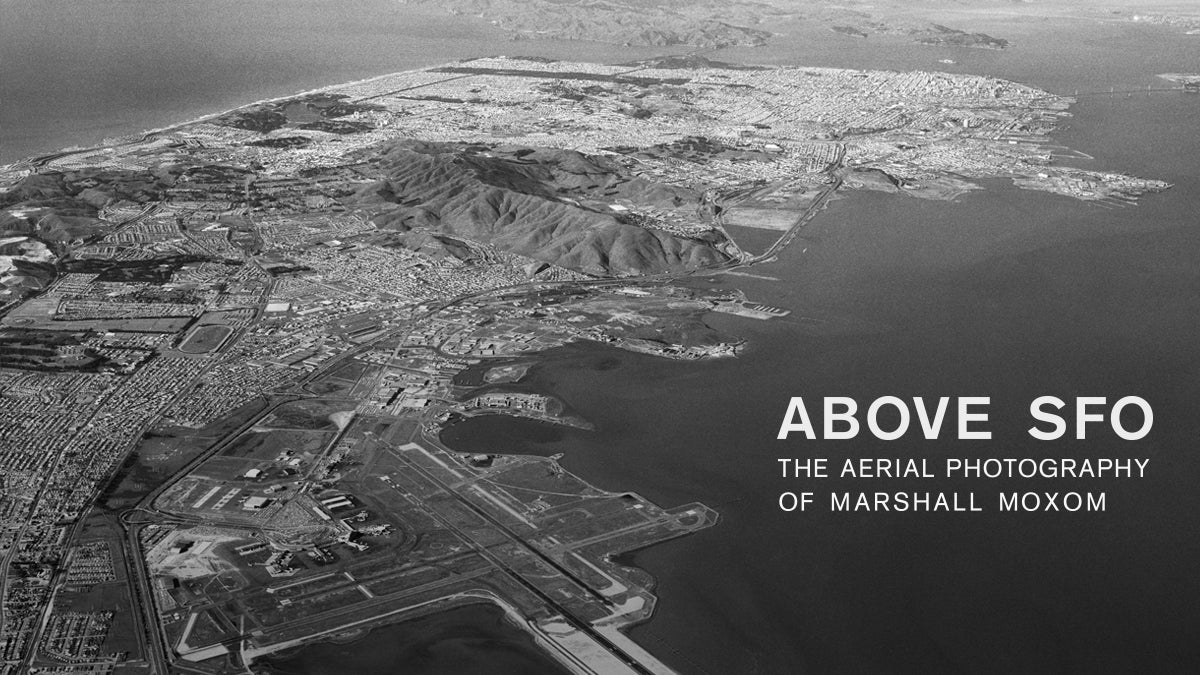 Departures Level 2, Gallery 1K
March 2022 - September 2022
Above SFO: The Aerial Photography of Marshall Moxom
Marshall Moxom (1916–2007) was a San Francisco-based photographer active between the late 1930s and mid-1970s. During his tenure with the San Francisco Public Utilities Commission, Moxom frequently worked at San Francisco International Airport where he made aerial photographs and documented terminal construction, events, and airport personnel.
Today, SFO Museum holds approximately 750 photographic negatives made by Moxom while on assignment at the Airport. A formally trained photographer, Moxom's images are marked by an outstanding level of craftsmanship and careful composition. They exhibit a sense of artistry not commonly seen in works by editorial photographers of the era. Presented here are four aerial photographs made by Moxom between 1958 and 1964 that depict the Airport and surrounding landscape of the San Francisco Peninsula.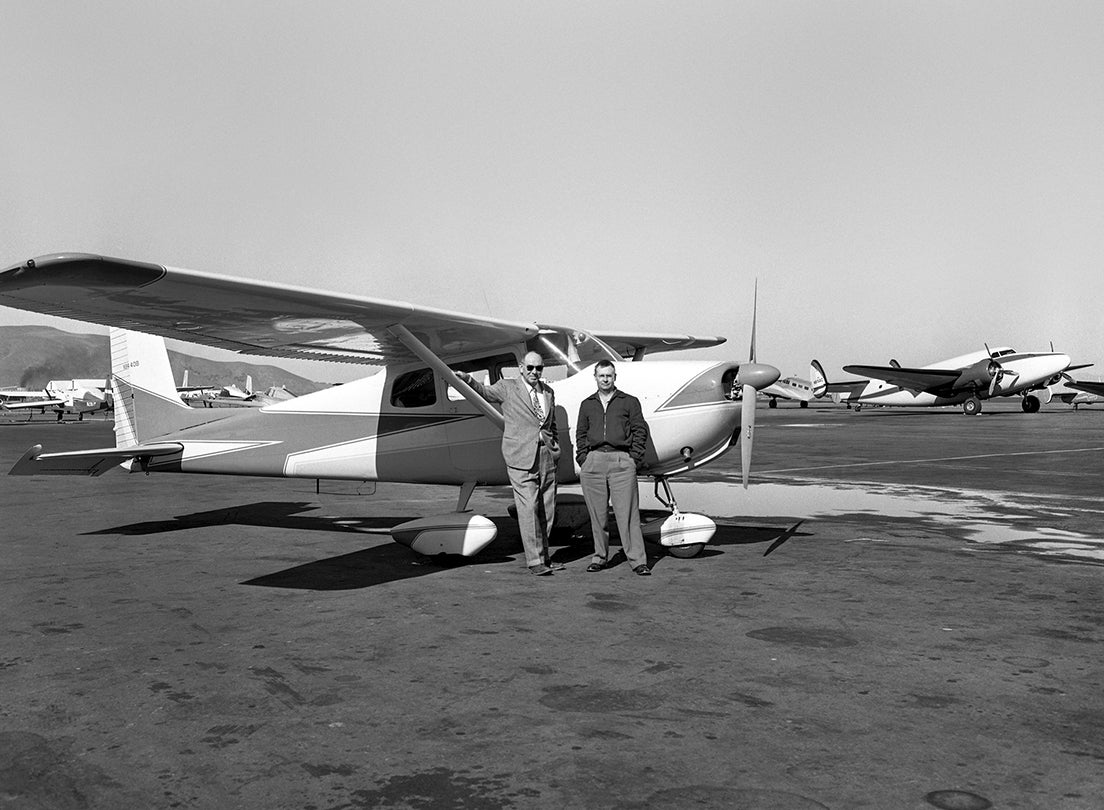 Marshall Moxom was born in Alberta, Canada, in 1916. He studied art at City College of San Francisco in the 1930s and became deeply involved in the local photography community, serving as a photographer for the San Francisco Museum of Art (now SFMOMA), freelancing for commercial studios, and assisting landscape photographer Ansel Adams in Yosemite National Park. Moxom worked as the photographer and later the Director of Photography for the National Youth Administration (NYA)—a division of the Roosevelt administration's larger Works Progress Administration (WPA) that focused on providing work and education for young Americans. Moxom served as a photographer for the U.S. Navy during World War II, and in 1945, he joined the San Francisco Public Utilities Commission (PUC). For over thirty years, Moxom served as the PUC's Chief Photographer, documenting countless projects ranging from the development of the 430-foot-tall O'Shaughnessy Dam in Yosemite National Park, to the construction of SFO's Terminal Building in the 1950s.
[image]
(L-R) Photographers Marshall Moxom and Ken Snodgrass posing in front of a Cessna 175 aircraft,
San Francisco International Airport (SFO), February 19, 1960
view facing north with San Bruno Mountain visible on horizon.
2011.032.0609; R2022.0910.005

©2022 by San Francisco Airport Commission. All rights reserved.