Above the Bay: The Aerial Photography of Stanley Page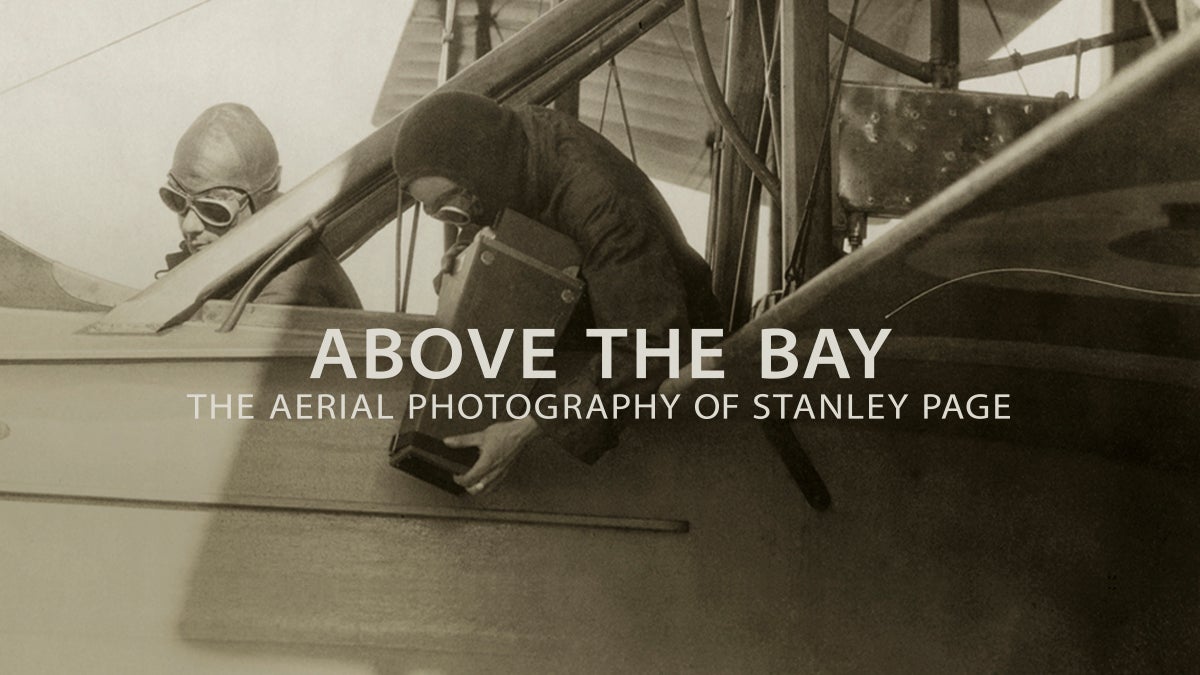 Aviation Museum & Library
Sep 28, 2019 - Nov 30, 2020
In accordance with the government directives and in the interest in protecting the health of our visitors, the Aviation Museum & Library is currently closed. This exhibition is currently available online only.
Above the Bay
The Aerial Photography of Stanley Page
Stanley Henry Page (1885-1964) was an early twentieth-century San Francisco Bay Area engineer who, like many young men of his generation, was inspired by the new technologies of flight. While traveling in Italy in 1909, Page met the Wright brothers and viewed their flying machine during a demonstration tour in Europe. After returning to the Bay Area, Page learned to fly at pioneer aviator Frank Bryant's flying school in Redwood City. Page worked for a time at the Union Gas Engine Company, an East Oakland firm that built heavy marine engines. In 1915, Page designed a lightweight six-cylinder aero engine for a government contract which was later used on U.S. Navy airships. 
By the 1920s, Stanley Page merged his love of flying with another interest that of glass plate photography. Page had a small flying boat designed around one of his own aero engines and flew extensively around the Bay Area, photographing points of interest. He was often joined on these flights by fellow flying enthusiast Jacob Struble. Page's images depict San Francisco Bay before its iconic bridges were built. Some of the locations he photographed, like Sutro Baths, have been lost to history, but many, like San Francisco's famed Union Square and Cliff House, are still recognizable today. Page later donated the engine used in his airplane to the Smithsonian Air and Space Museum. The San Francisco Airport Commission Library and Louis A. Turpen Aviation Museum holds an extensive collection of Stanley Page's photography, which was generously donated by Charles Page in 2010. This exhibition comprises a selection of images drawn from original prints and glass plate negatives.
© 2019 by San Francisco Airport Commission. All rights reserved.