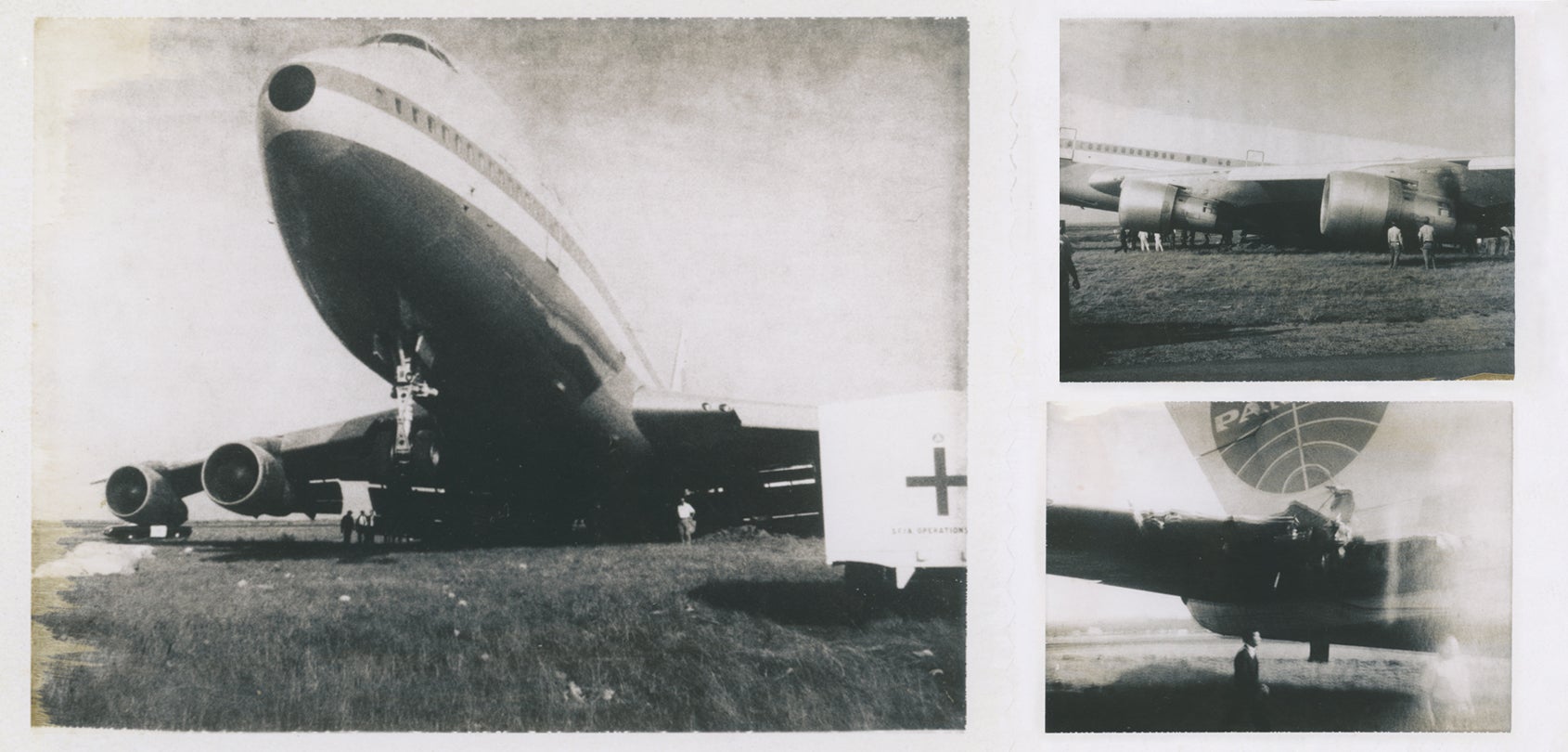 Lessons from Pan Am Flight 845
[images above]
Aftermath of Pan American World Airways Flight 845 at San Francisco International Airport (SFO)  1971
photographs by Henry Q. Barrientos, aircraft maintenance inspector
SFO Museum, Gift of Cynthia Balsbaugh
There really wasn't time to be too scared. We were just too busy.
—Jane Thoe, flight attendant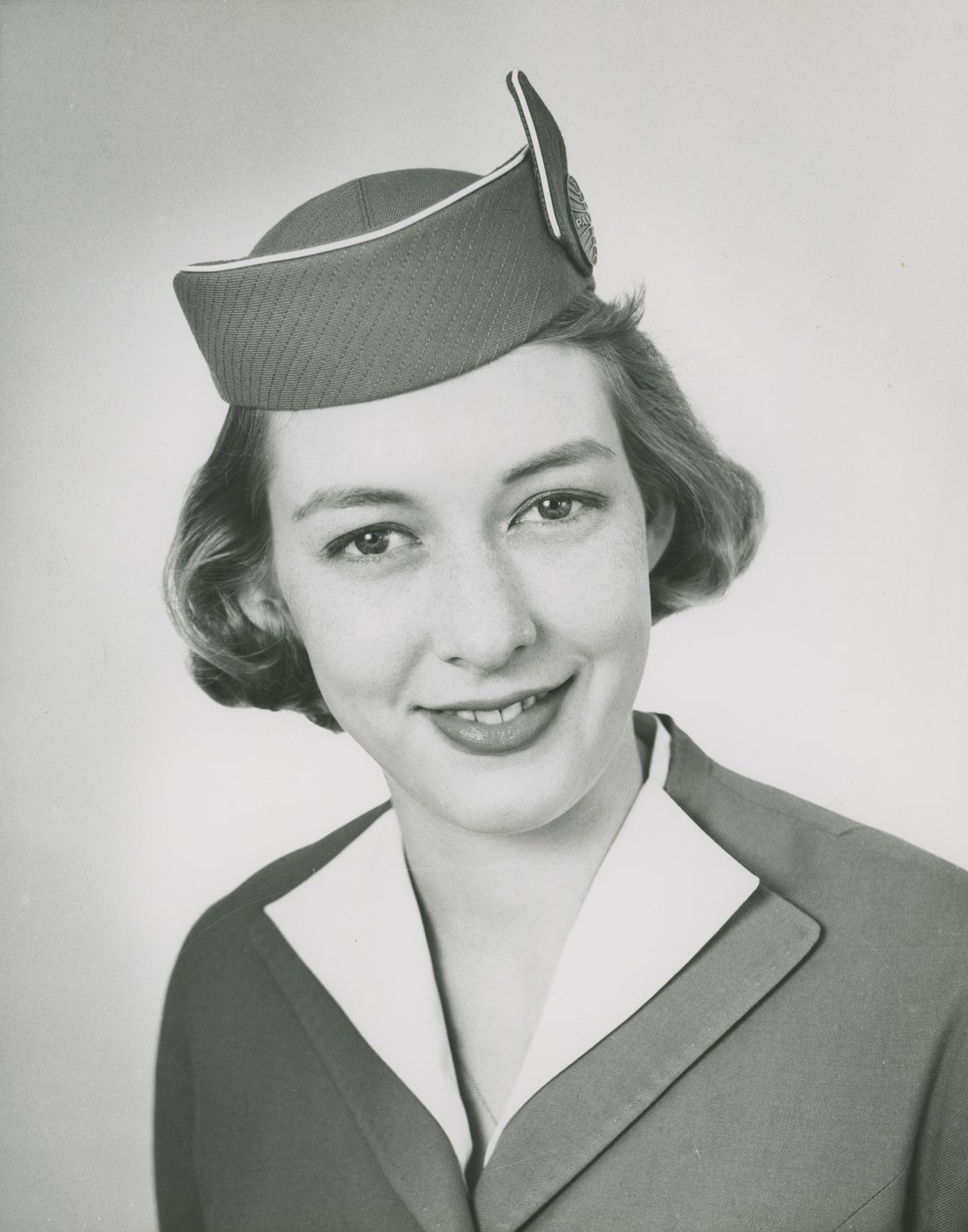 July 30, 1971 – Pan American World Airways Flight 845, registration number N747PA, departs from San Francisco International Airport (SFO) on route to Tokyo at 3:29 p.m. Weather conditions are clear, visibility 15 miles. The Boeing 747-121 jetliner, christened Clipper America and carrying 218 passengers and crew onboard, taxis out to Runway 01R for its takeoff roll. Unable to clear the end of the runway, it strikes an approach light structure at high velocity, sending pieces of angle iron into the aft section of the passenger compartment through the cabin floor. As the damaged aircraft proceeds to climb, cabin crewmembers activate emergency procedures—prepping life vests for a possible water landing, demonstrating bracing positions to the passengers, and securing carry-on items—while first responders on the ground mobilize in advance of the airplane's return to SFO.
Circling over the Pacific Ocean to dump fuel, the jet ascends to 3,000 feet, accompanied by the U.S. Coast Guard. After one hour and forty-two minutes aloft, with its landing gear compromised, Clipper America touches down at SFO and skids to a stop. The aircraft then tilts back on its tail, pulling the nose gear and forward exits away from the ground. All passengers and crew survive.
Pan Am Flight 845 was the first major accident involving a Boeing 747 since the widebody aircraft came into service in 1970. The unprecedented nature of this incident generated widespread interest as a case study in emergency preparedness aboard commercial airliners. Setting off a chain reaction of events, the initial collision—likely caused by incorrect takeoff reference speeds on Runway 01R—tested the crew's resolve at every turn, and its dramatic conclusion further complicated matters.
Flight attendant Jane Thoe, one of 14 cabin crewmembers onboard, joined Pan Am in 1962. Originally based in New York, the Kansas City native transferred to San Francisco in October 1970, by which time she had flown extensively throughout Europe, the Middle East, and Asia. Today, Thoe's employment records reside in the aviation collection of SFO Museum, covering notable career milestones that together form a cohesive representation of her professional profile in courage.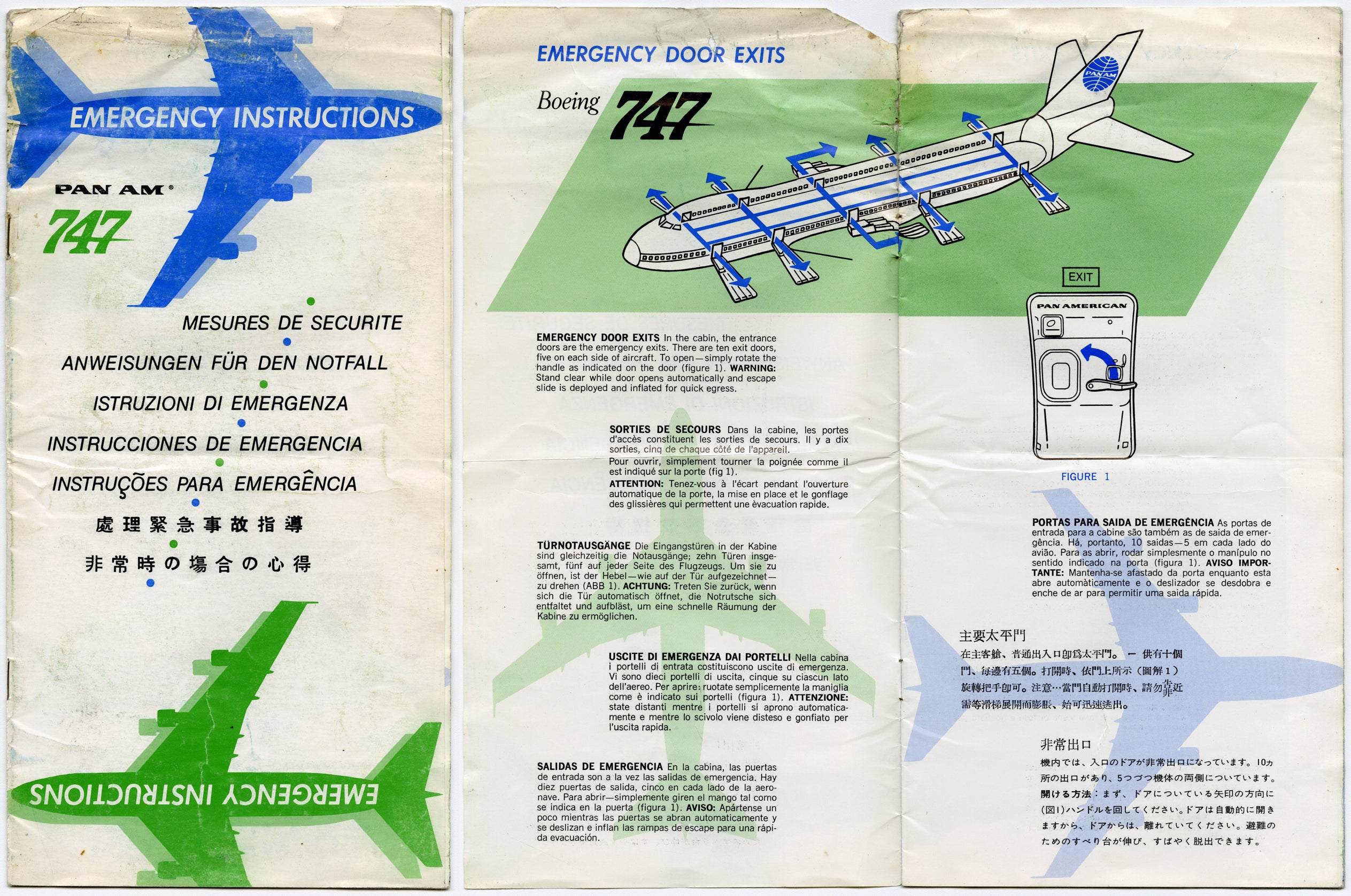 [image]
Pan Am Boeing 747 safety information card  1970
The circumstances surrounding this incident proved vital to understanding and addressing safety standards for flight service personnel moving forward. Thanks to the firsthand experiences of the cabin crewmembers that day, training instructors could draw from their example by highlighting the skills necessary to make informed decisions during a crisis. One of Thoe's study guides for recurrent training cites the cabin team's coordinated response to test the reader's knowledge of realistic situations calling for a specific course of action: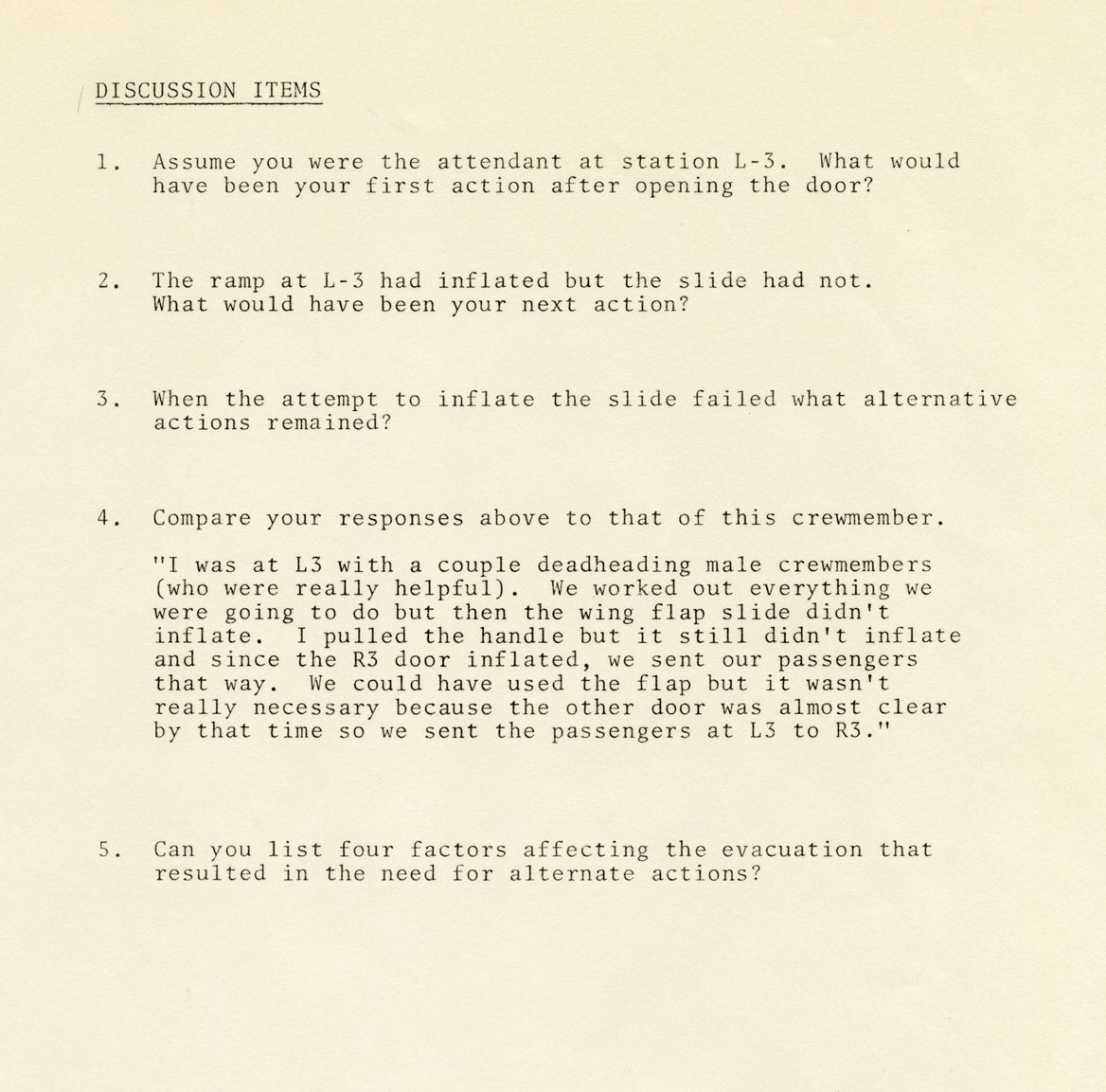 [image]
Section from flight service training document, evacuation phase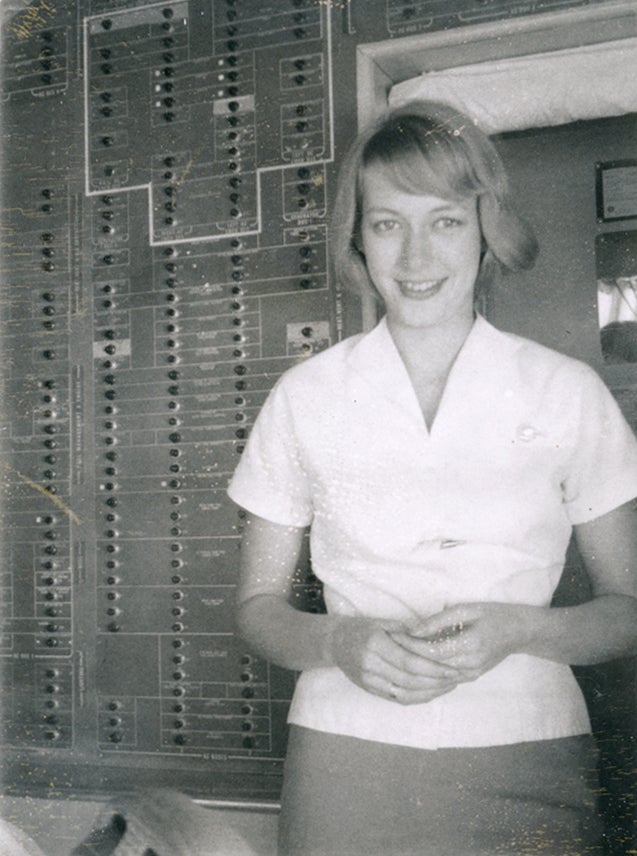 In the wake of that fateful Friday afternoon, as details from the accident emerged, officials and peers hailed the team for its work. Commendation letters lauded Thoe's professionalism and grace, underscoring the immeasurable impact of her actions to prioritize the safety and wellbeing of all passengers. Built upon years of practical experience, her calm, resolute performance touched the lives of those present.
The following day, more than 330 passengers boarded Pan Am's next flight to Tokyo. To meet the burgeoning demand for air travel at a time when other carriers such as Trans World Airlines (TWA), Continental Airlines, and United Air Lines launched 747 service domestically, the growing circulation of widebody aircraft compounded safety measures inflight and on the ground. The emergency landing of Flight 845 occurred at a critical moment for the industry, challenging Thoe and her fellow colleagues to respond to progress while maintaining public confidence through effective verbal and nonverbal communication, situational awareness, and preparation for the unexpected.
The Boeing 747 opened a new frontier in commercial air transport, bridging destinations across the globe. For flight service personnel working on the front lines, its improved capacity called for sweeping enhancements in safety and efficiency. The story of Pan Am Flight 845 continues to resonate to this day for its application of a proven model upon which to safeguard passengers, and SFO Museum is honored to preserve this documented account of heroism for posterity.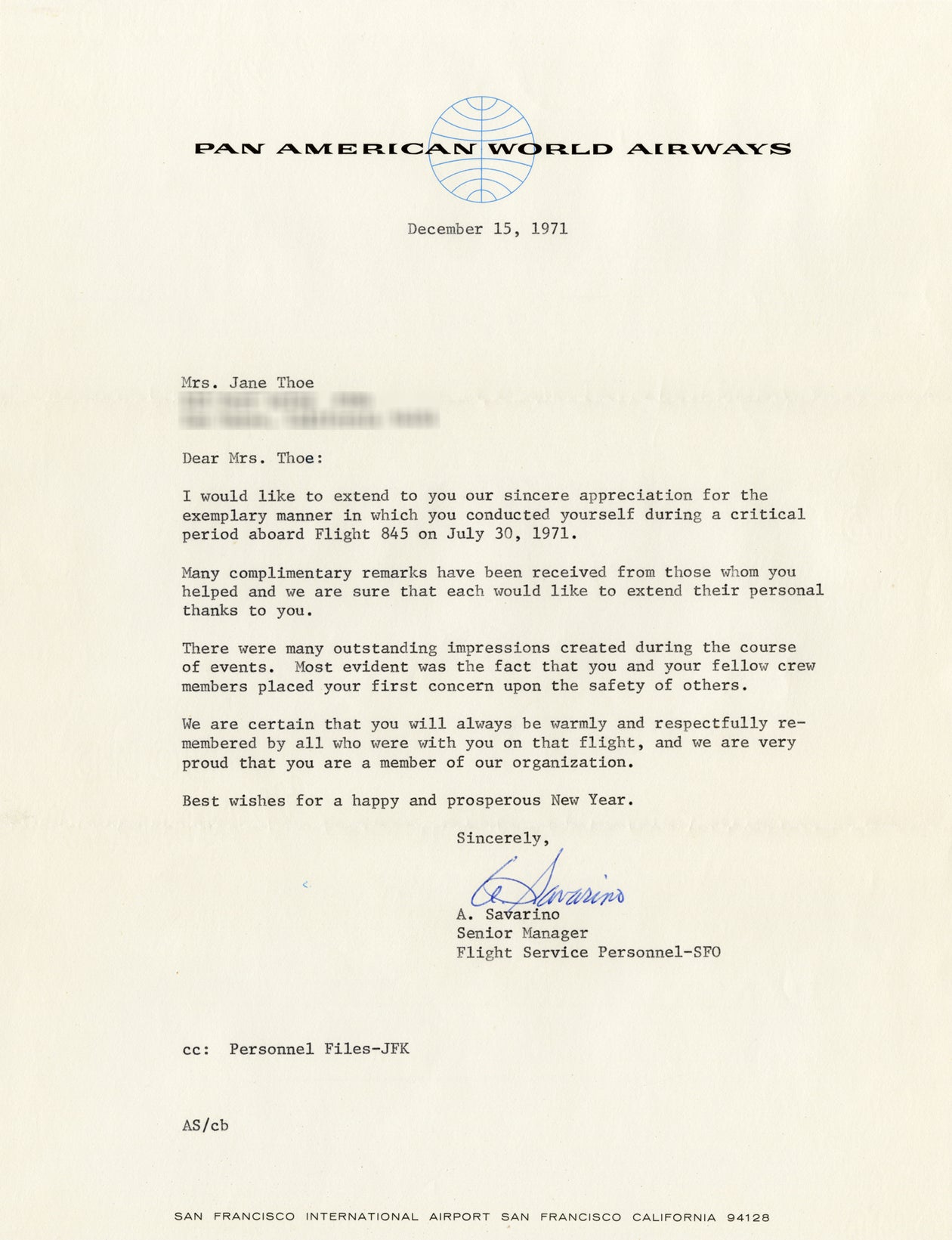 [image]
Commendation letter addressed to Jane Thoe from Alfonso Savarino, senior manager of flight service personnel–SFO  December 15, 1971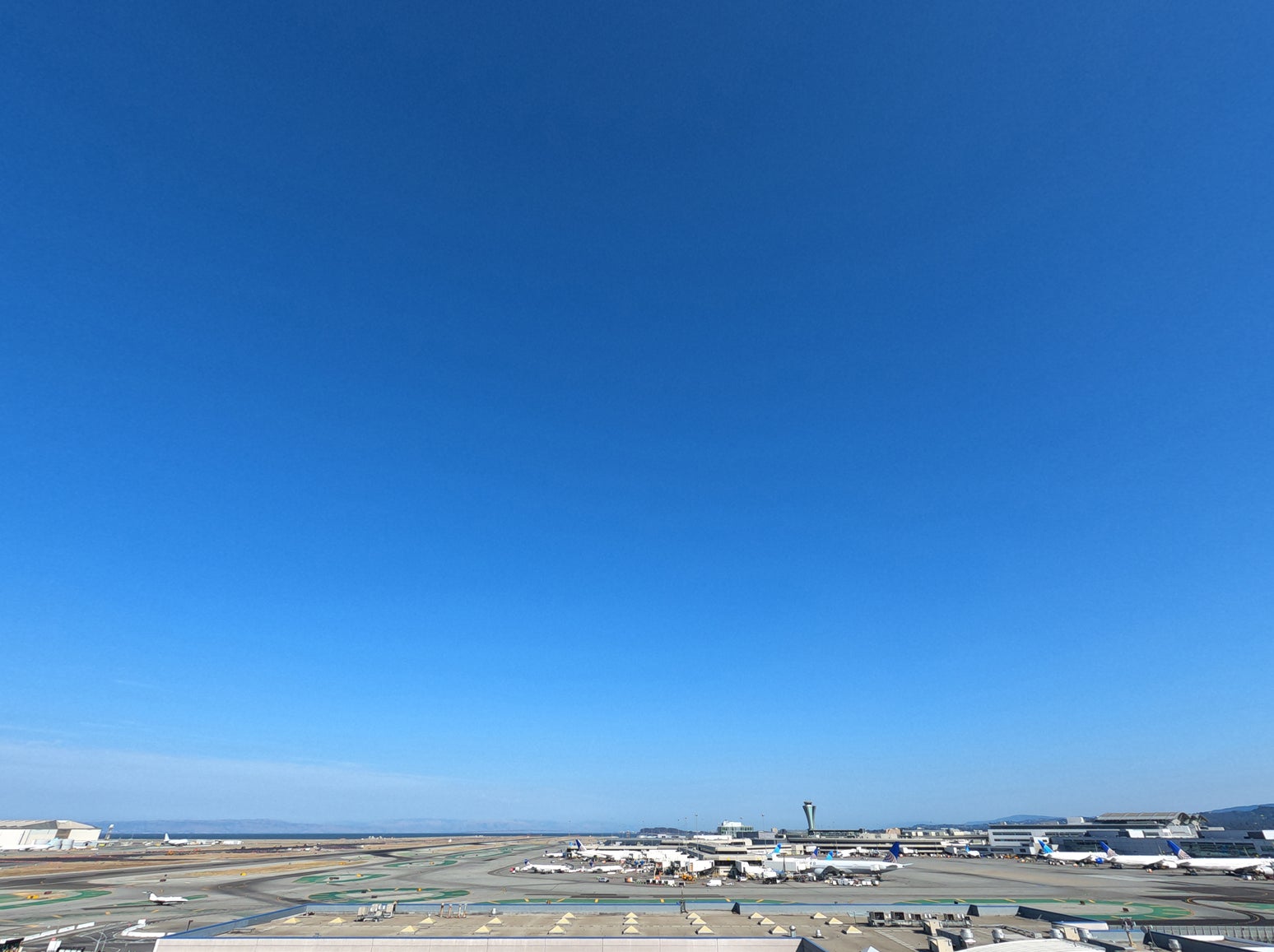 [image]
'Conditions clear, visibility 15 miles': A view of SFO on the 50th anniversary of Pan Am Flight 845  July 30, 2021
photograph by SFO Museum
All objects and images in memory of Jane Anne Thoe-Meyer, unless otherwise noted.
Tomohiko Aono
Registrar
SFO Museum