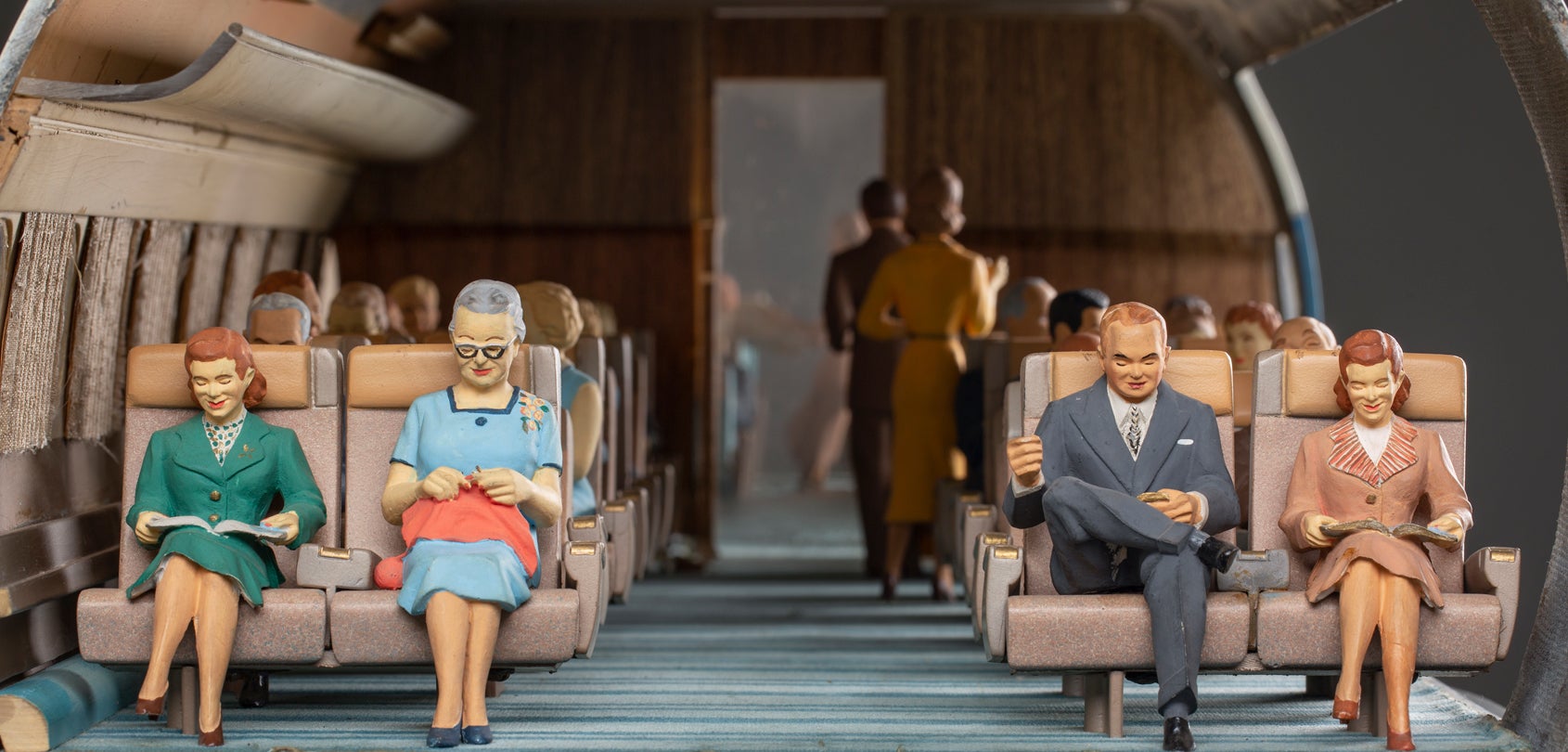 Conservator's Corner: Conserving a Cutaway Model: United Air Lines Douglas DC-8
I have worked at SFO Museum since 2008 as a conservator. I am responsible for the preservation and conservation of objects in general exhibitions and in the permanent aviation collection. In this blog post, I am going to tell you about one of my favorite projects from the past year.
I worked with conservation assistant Allison Kelley on the completion of a large project to clean and repair the largest cutaway model in the museum's collection. The cutaway model represents a United Air Lines Douglas DC-8. It was made in the late 1950s by the prominent model making firm Pacific Miniatures for use in United Air Lines' marketing campaign for its new DC-8 jet airliner.
The museum acquired the model in 2018; it had previously been in long-term storage. Conservation staff performed a thorough assessment of the model and found several condition issues that needed to be addressed in order to display the object.
First, the model was thoroughly cleaned. Dirt, dust, and grime were present on the exterior and interior surfaces of the model after its extended time in storage. Once the model was cleaned, conservation staff was able to better address other problems.
Many original components of the model had detached. Interior walls, windows, parts of figures, and sections of furniture had all arrived separated from their original locations on the model.  Conservation staff found the original locations of all of these components and reattached them with adhesive.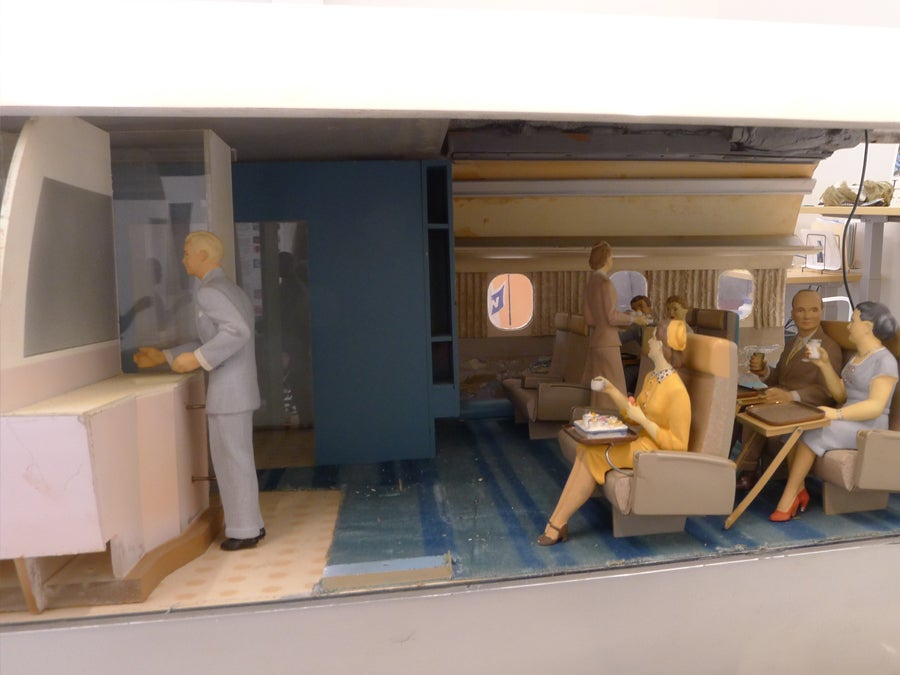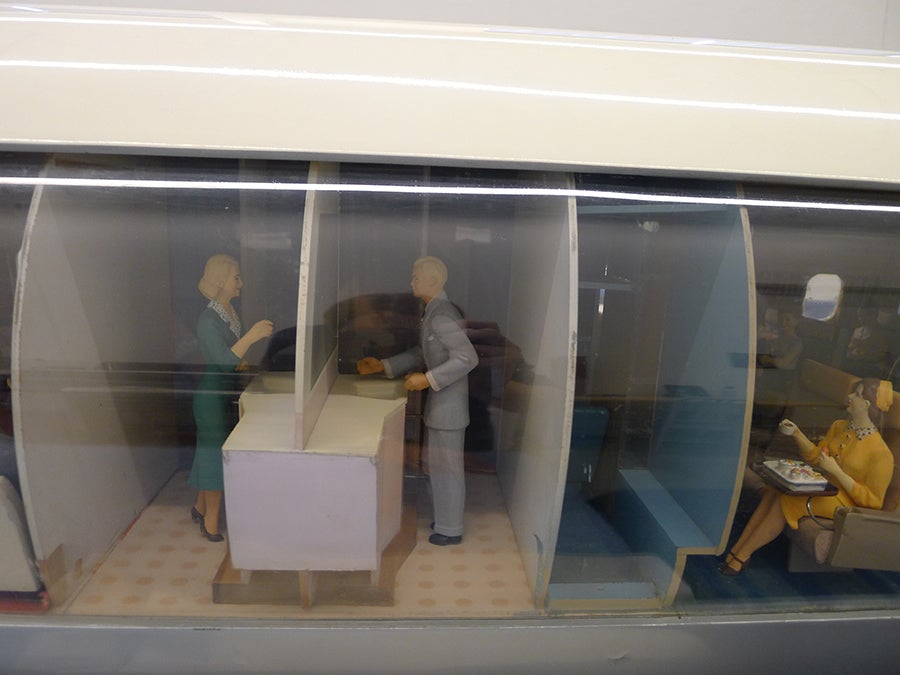 [above images]
Nose section detail before and after showing reassembled walls for coat closet and lavatory
In some cases, an original segment of a figure or furniture had clearly detached but could not be found. These losses were primarily limbs of figures, but an entire row of three seats was also missing. Conservation staff was able to cast replacement limbs and seats using intact original components as models. The fills were further shaped by hand, painted to match the original, and then attached with adhesive.
By addressing these condition issues through the conservation process, the DC-8 is now ready for study and display at SFO Museum.
SFO Museum would like to thank conservation assistant Allison Kelley for her work on this project.
Alisa Eagleston-Cieslewicz
Curator of Conservation
SFO Museum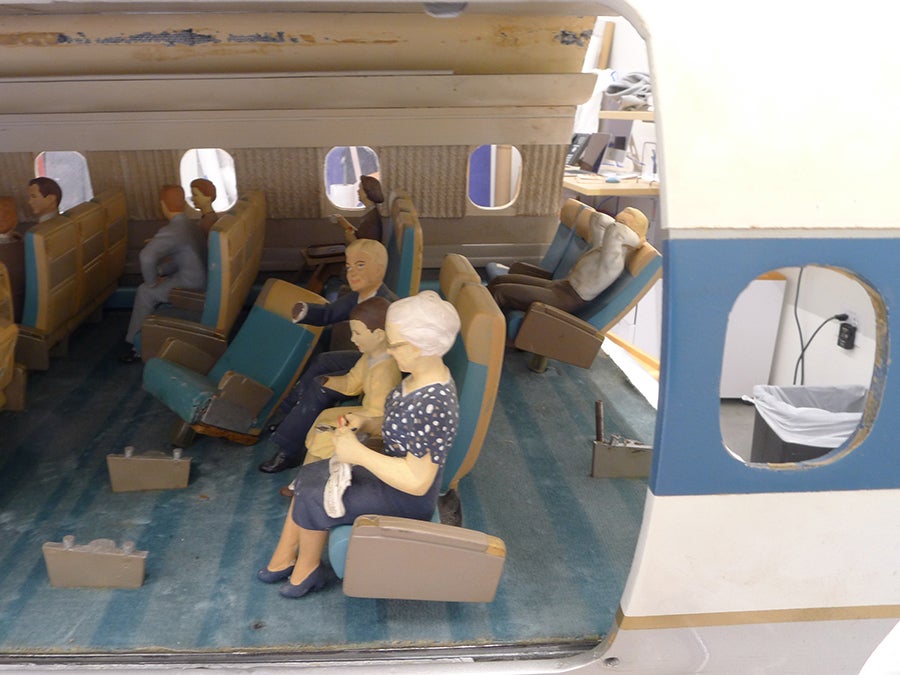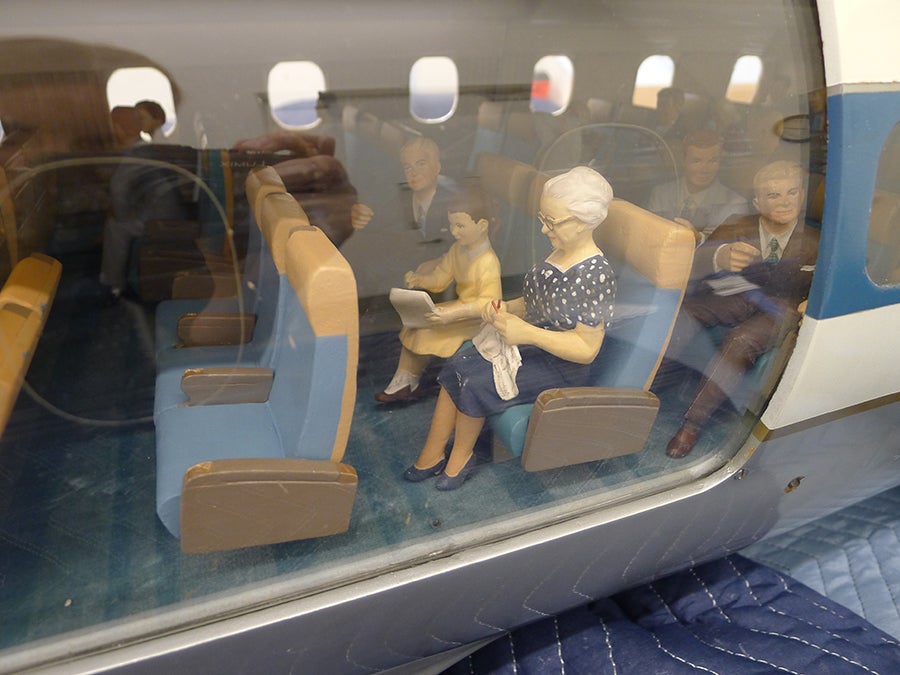 [above images]
Middle section, before and after treatment (fills include one row of seats, seatback for knitting figure, arm and pad of paper for girl, and hand for male figure)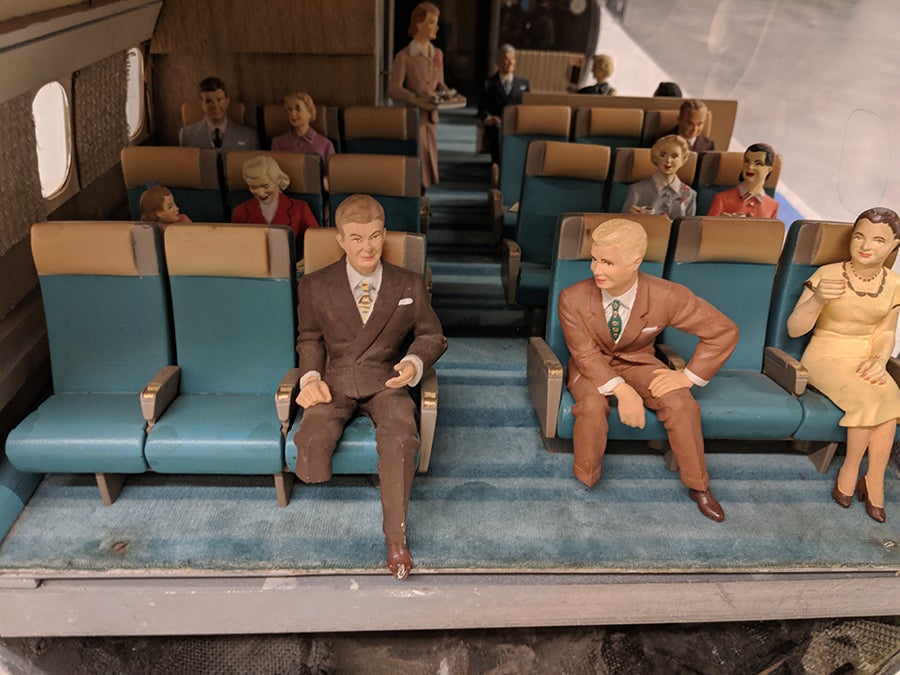 [above images]
Figure, before and after treatment (fills include leg and foot of male figure)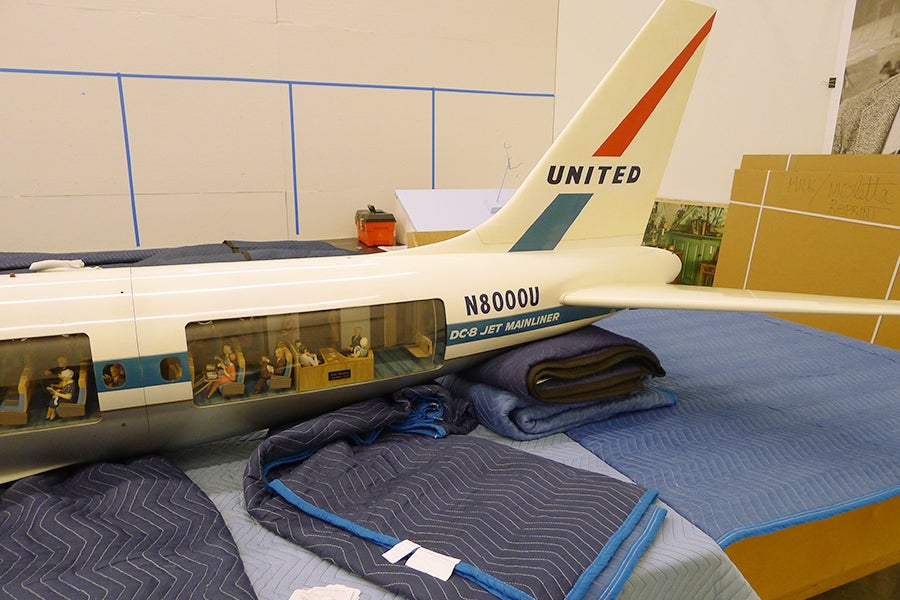 [above images]
Tail section, before and after treatment