Upcoming Exhibition | Recollections… from the Unknown Museum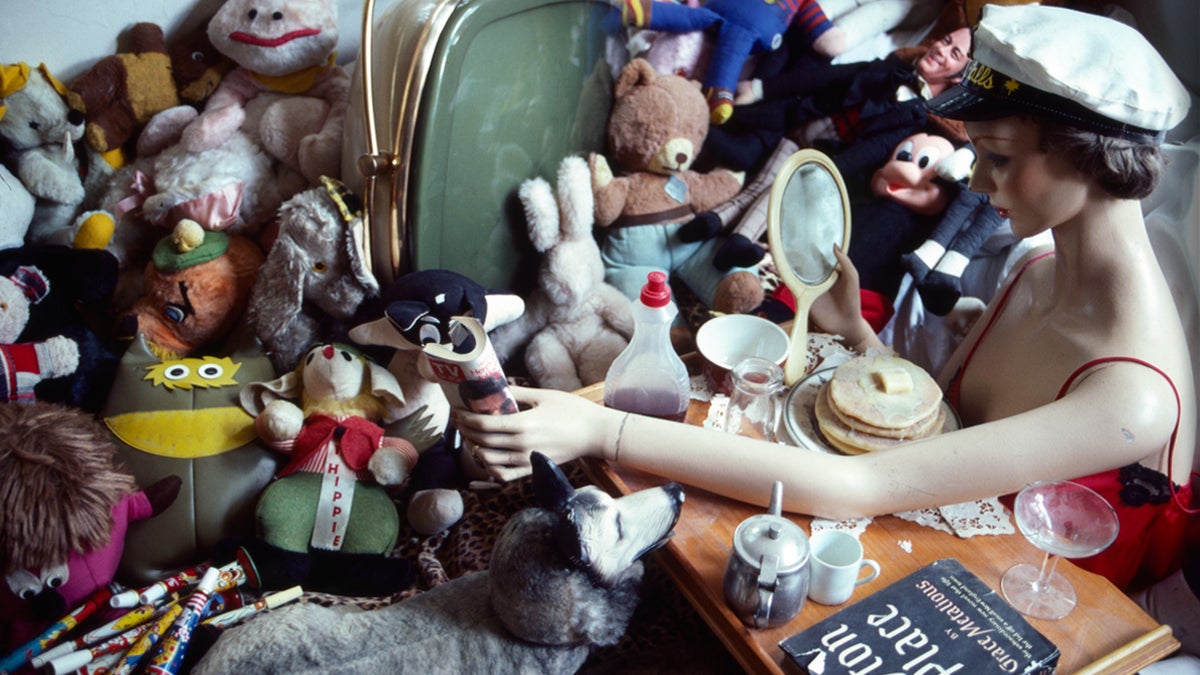 Departures Level 2, Gallery 2A
April 2023 - March 2024
Recollections… from the Unknown Museum 
The Unknown Museum is an exploration of America's brain. One is confronted by mass quantities of items that are familiar or seem that way, products of a lifetime of carefully collecting and arranging everyday objects. Functioning as a mirror image of society and the self, the Unknown Museum invites reflection of the past against contemporary cultural and personal linkages. The Unknown Museum was founded by artist, curator, and archivist Mickey McGowan (b. 1946) and artist Dickens "44" Bascom (b. 1944) in a former automotive radiator shop at 39 Corte Madera Ave in Mill Valley. Using the museum format to bring recognition and reverence to everyday items, McGowan and Bascom created art and installations in a singular, large room that allowed for mass assemblages and the "assault of the objects" on one's senses. 
After Bascom moved overseas, McGowan became "resident curator" and developed a unique interpretive that recalled high school science-fair displays. He arranged toys and other common objects from the 1950s–70s in vintage, chrome-plated aquariums from the same era; other items were displayed in "specimen jars" with simple, descriptive labels. The museum closed in 1985 after the building was slated for demolition. Two years later, the Unknown Museum reopened across town in McGowan's home, a modest, two-story craftsman at 243 East Blithedale Avenue. Assembled in every room and living space, the collection's domestic setting reflected the original intent of the items—showcasing the previously commonplace artifacts of American culture at home. The Unknown Museum relocated again in 1990 and continues as a private museum and lending archives. Recollections… from the Unknown Museum will present a sampling of the fantastic art and object installations from its various locations.      
A very special thank you to Mickey McGowan for making this exhibition possible.
[image]
Museum Bedroom Scene  c. 1981
Mickey McGowan (b. 1946)
Mill Valley, California
Courtesy of Mickey McGowan, Unknown Museum Archives