Upcoming Exhibition | Marvin Lipofsky International Studio Glass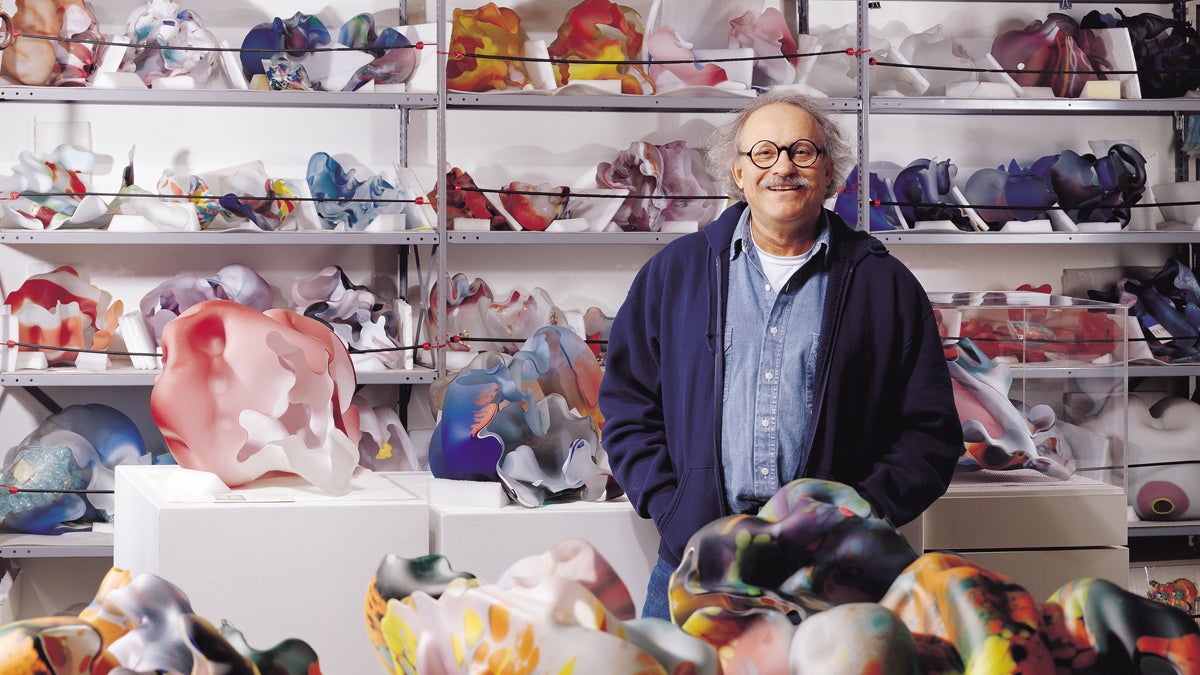 August 2021 - February 2022
It's the challenge of going someplace where I don't have full control over my environment and where I'm trying to exercise some rationale in that situation to deal with my work, trying to incorporate a feeling I get in that environment, sensing the uniqueness of the country or factory and working with people I don't know. That's the real challenge—the uncertainty—and I like it.
—Marvin Lipofsky, 1991
Marvin Lipofsky: International Studio Glass
Marvin Lipofsky (1938–2016) was a founding member of the American studio glass movement. Throughout his career, Lipofsky explored the limits of form and color in glass and helped to elevate the medium to a fine art. Lipofsky's most prolific work focused on glass sculpture that was initiated in a collaborative setting, such as a factory or workshop, and then finished in his Berkeley, California studio. For close to five decades, Lipofsky worked in glass factories and workshops all over the world, earning him the title of the "roving ambassador of glass." This exhibition will explore sculpture made by Lipofsky in eight different countries, from 1972 through 2006. 
Thank you to the Marvin Lipofsky Studio and Jeanette Bokhour for making this exhibition possible.
©2020 by the San Francisco Airport Commission. All rights reserved.