Upcoming Exhibition | Hair Style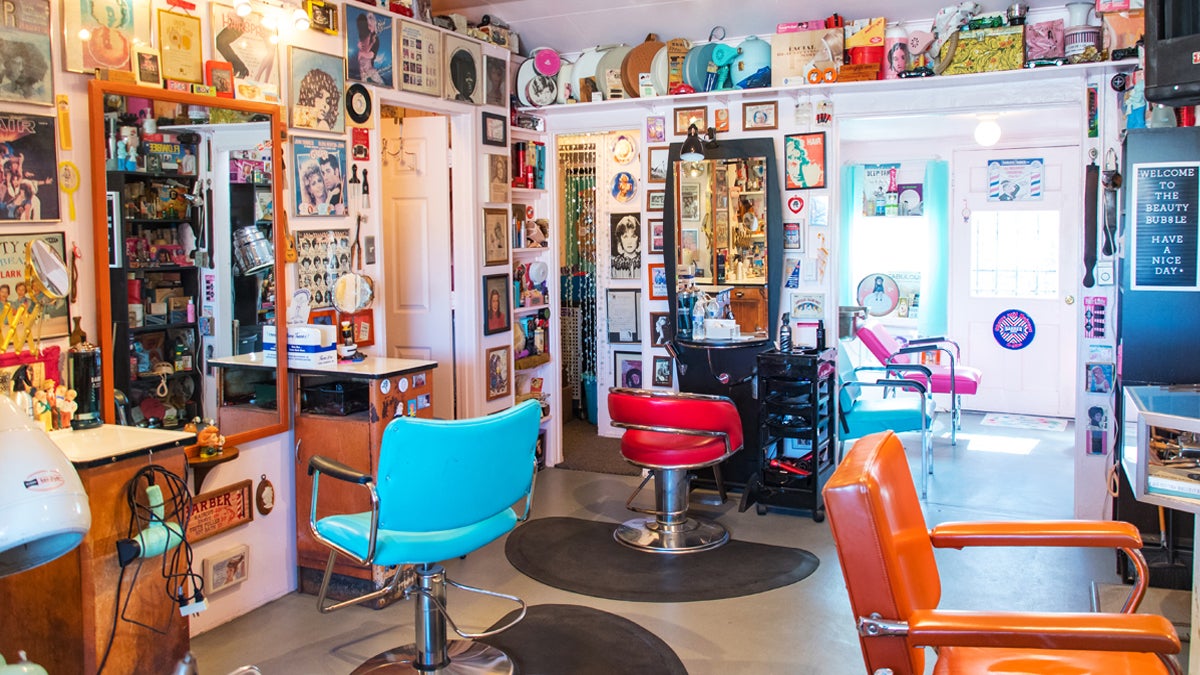 December 2020 - August 2021
Hair Style
For centuries, women have styled their hair in all manner of fashions. In the United States, Canadian-born former housemaid Martha Matilda Harper (1857–1950) established a successful chain of salons and beauty schools. Two of the most prominent African American beauty entrepreneurs, Annie Turnbo Malone (1877–1957) and Madam C.J. Walker (1867–1919) began with door-to-door sales of their hair care products, eventually building lucrative businesses that included salons and training schools. For many more females, hair salons offered a chance to run and own their own business. Many men also pursued careers as hair dressers throughout the decades, such as the legendary Vidal Sassoon (1928–2012), who created his famous "wash and wear" cuts and styles of the late 1950s and '60s.
Hairstyles have changed throughout the decades, from radically short bobs of the 1920s to finger waves in the 1930s. During the 1940s, large, voluminous curls, called Victory rolls, adorned the tops of women's heads. By the late 1950s and early '60s the big hair bouffant took hold. In the late 1960s, counterculture hippies preferred to wear long, free-flowing hairstyles. Around this time, a growing sense of ethnic pride inspired many African Americans to embrace their hair's natural texture and wear afros and later braids.
This exhibition will feature historical hair products, tools, and novelty items, from early curling irons and blow dryers to Afro picks and a Farrah Fawcett styling head. The objects in the exhibition are mostly from the collection of Jeff Hafler, hairstylist and owner of the Beauty Bubble Salon and Museum in Joshua Tree, California. Hafler's one-of-a-kind hair sculptures will also be on display. The boxes and bags full of old rollers, rods, curlers, clips, combs, and barrettes that Hafler has acquired over the years inspired his "Hairsterical" sculptures, each of which features a different hairstyle.
Beauty Bubble photo courtesy of Janey Ellis-Atomic Redhead
©2020 by the San Francisco Airport Commission. All rights reserved.